The presenter has activated the presenter mode. Would you like to follow?
Follow presenter
You are following the presenter.
Stop following presenter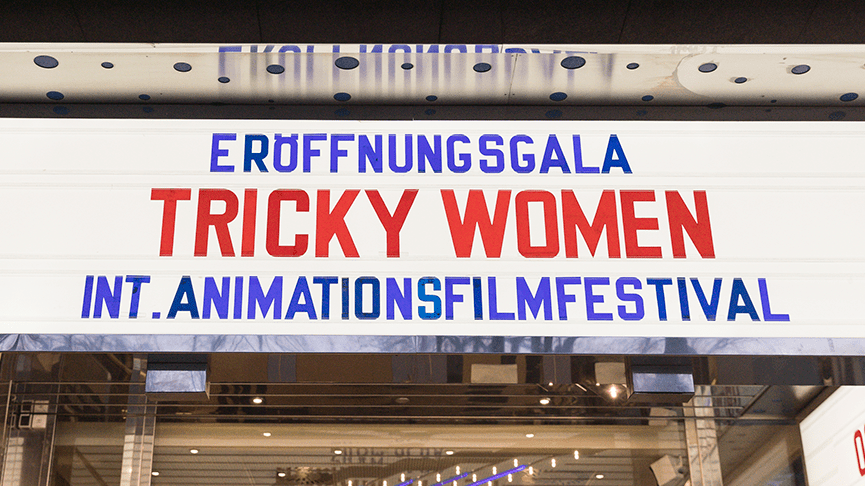 © Photo by Carolina Frank

WED 8 MARCH, 19:00
presented by Julia Pühringer, journalist
Gartenbaukino
Parkring 12, 1010 Vienna
We start our hybrid festival adventure in the beautiful cinema auditorium of the Gartenbaukino. The presenter Julia Pühringer will guide us through the evening, as we present film highlights to give a first glimpse of what's to come.
Registration required under:
eroeffnung@trickywomen.at
FILMS

ANIMA
Gisèle Ansorge
BEWARE OF TRAINS
Emma Calder
ISSUES WITH MY OTHER HALF
Anna Vasof
LETTER TO A PIG
Tal Kantor
BOLO RAZ JEDNO MORE…/ONCE THERE WAS A SEA...
Joanna Kozuch
EL AFTER DEL MUNDO/THE WORLD'S AFTER
Florentina Gonzalez
AU REVOIR JÉRÔME !/GOODBYE JÉRÔME!
Gabrielle Selnet, Chloé Farr, Adam Sillard