The presenter has activated the presenter mode. Would you like to follow?
Follow presenter
You are following the presenter.
Stop following presenter
UP & COMING 1

76 min
Wed. 8.3., 20:00 + Q&A / online available for 48 hours

Do you remember the excitement before your first spin-the-bottle? The films in this program take us from first love and body acceptance to the harsh realities of our social media-saturated lives to the general conundrums of the human condition. With techniques ranging from paint-on-paper to 2D digital and stop motion, they capture us with minimalistic styles, entangle us in extravagant visual details or confront us with our aversions in an almost gross and haptic way. The program comes full circle as some films transport us into other universes where we are finally able to embrace the stars.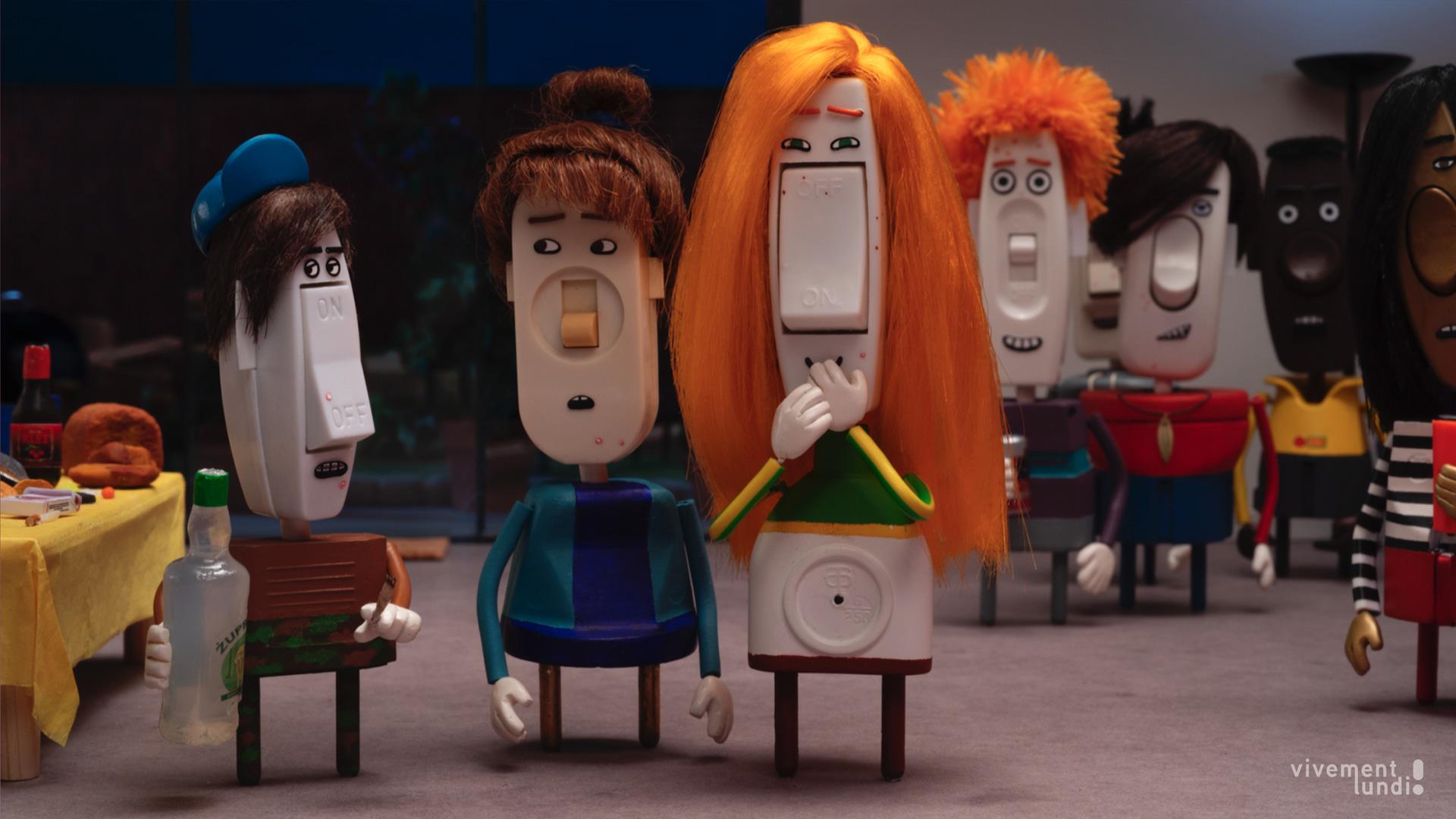 LES LIAISONS FOIREUSES / INGLORIOUS LIAISONS
Chloé Alliez & Violette Delvoye, 2021, BE and FR, 11 minutes
This film is not available in FR, DE

Lucie, Maya and their friends are having a big party. Even Jimmy has come: He's there for Maya, everyone knows it. But just when everything is supposed to happen, hidden feelings, tender and confused, surface for Maya and Lucie. It's difficult to make sense of them on this evening driven by alcohol, a tear-jerking playlist, and raging hormones.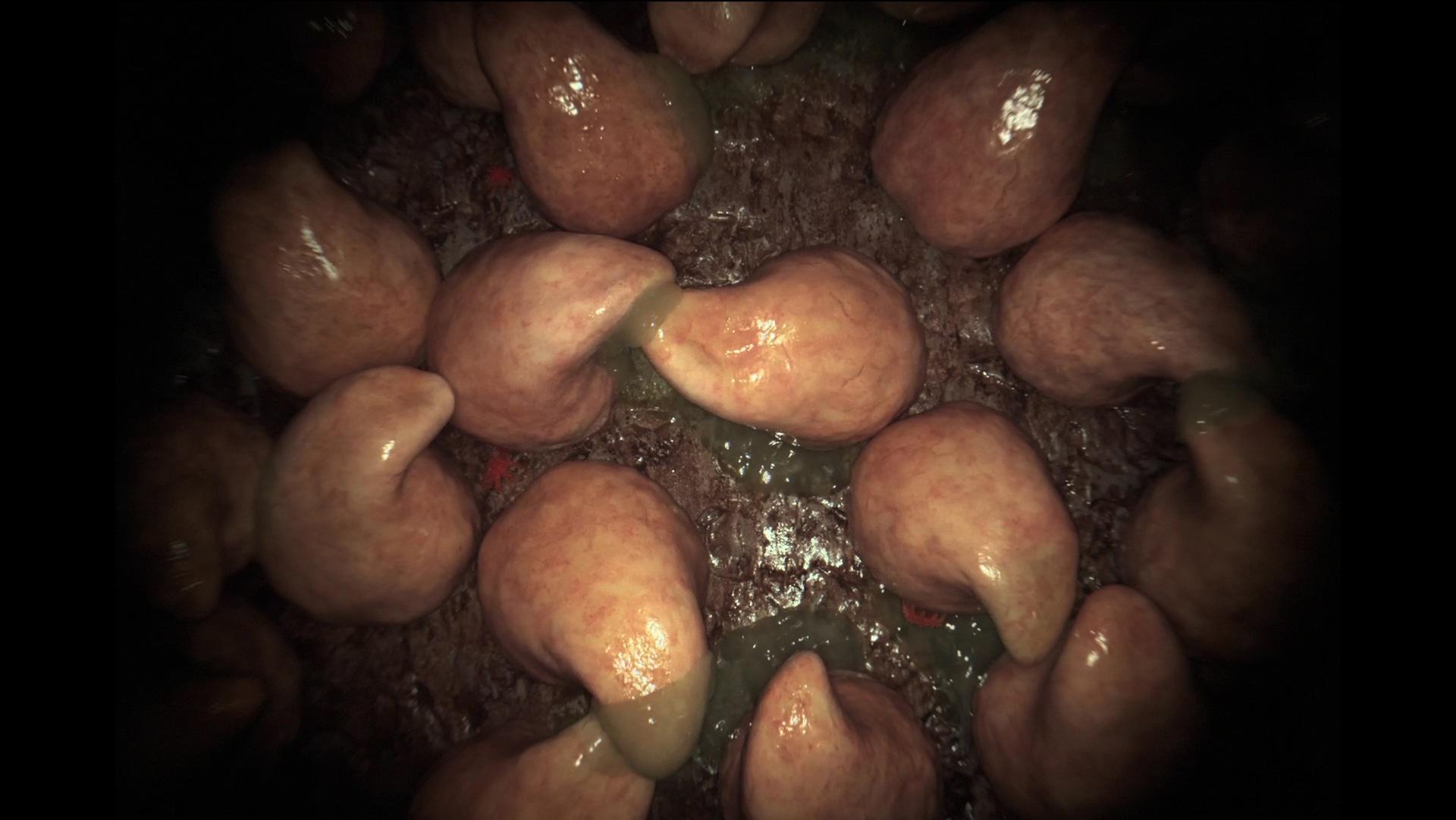 SAFT / JUICE
Mona Keil, 2022, DE, 5 minutes
This film is only available in Austria

Meaty creatures must learn to share their juicy world with some pesky little bugs before they run dry.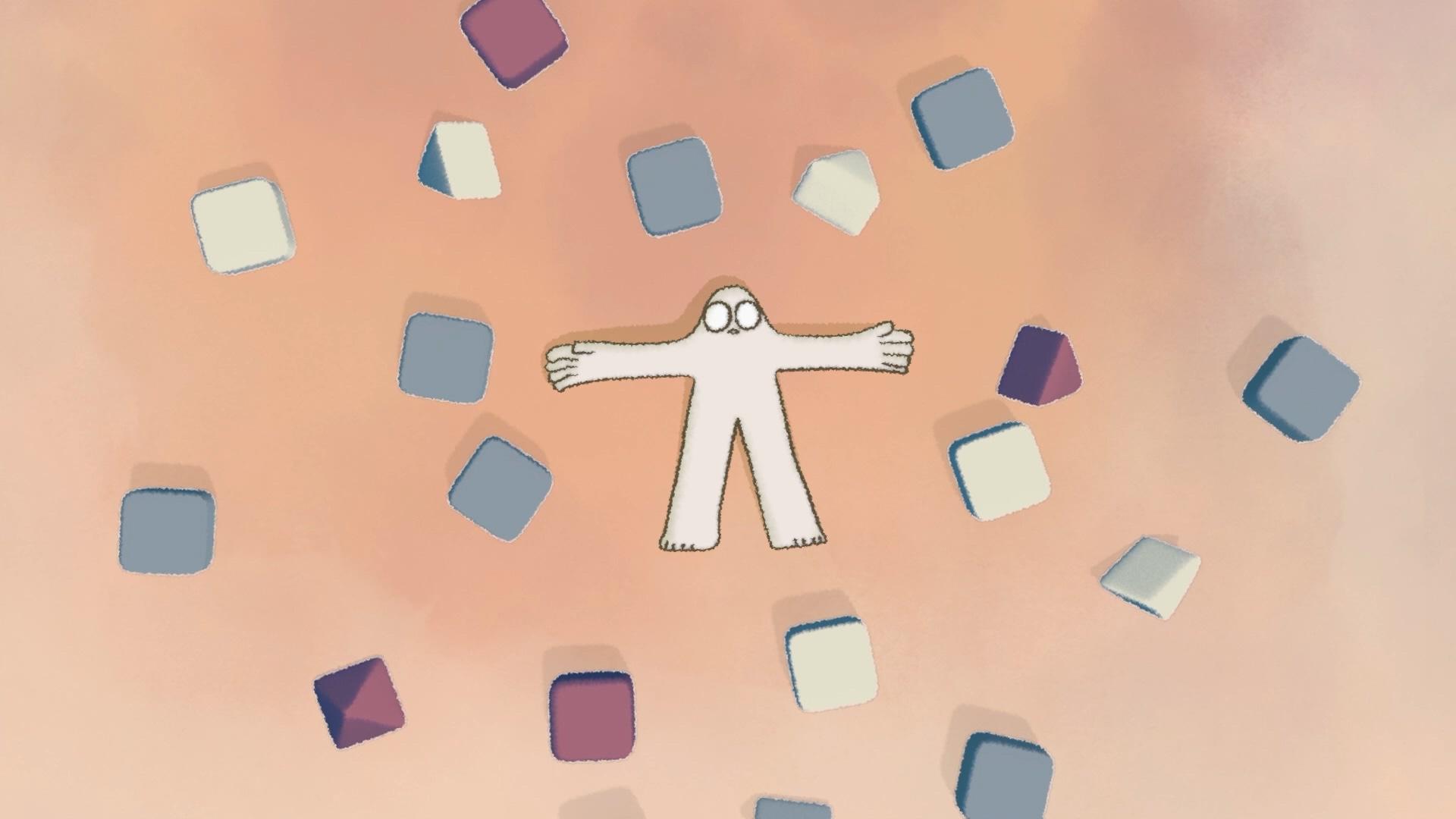 DILEMMA
Eunjin Jung & Jeongju Lee, 2021, KR, 6 minutes

A character craves freedom and tries to move to a bigger place but keeps getting interrupted by interfering shapes.
鳄鱼池 / CROCODILE POND
Yanrusi Wang, 2021, CN, 14 minutes

Postgrad student Wang accidentally fell into the crocodile pond. The incident makes headline news and attracts a lot of attention on social media. As the online discussion rages on, the truth becomes more and more intricate. Who is the real threat?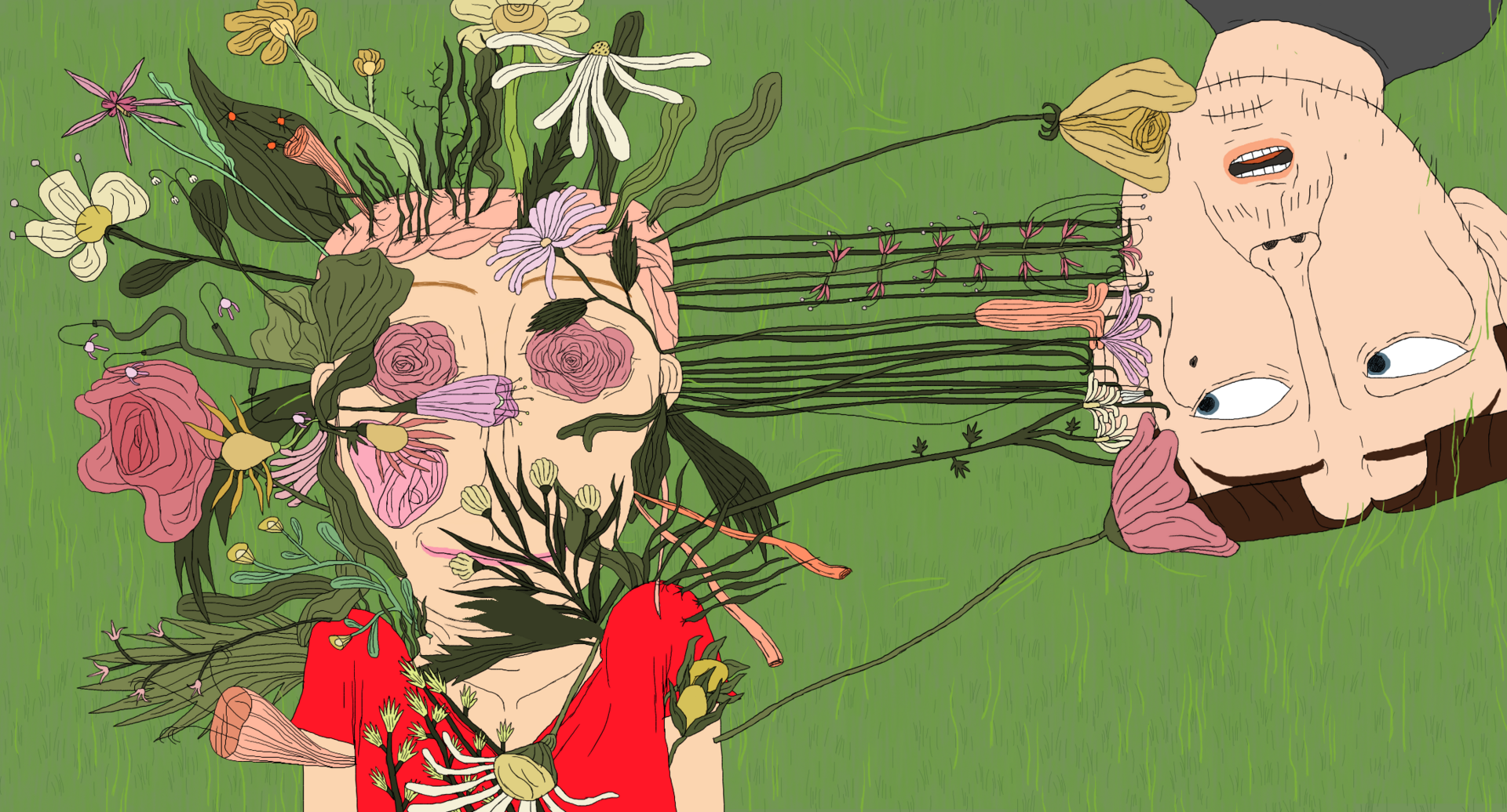 FELHŐK FELETT / ABOVE THE CLOUDS
Vivien Hárshegyi, 2022, HU, 14 minutes

A young woman develops feelings for a man but is afraid of falling in love again after her first relationship ended badly. As she runs away, rushing memories take her on an imaginary journey, forcing her to untangle her confused mind and heart.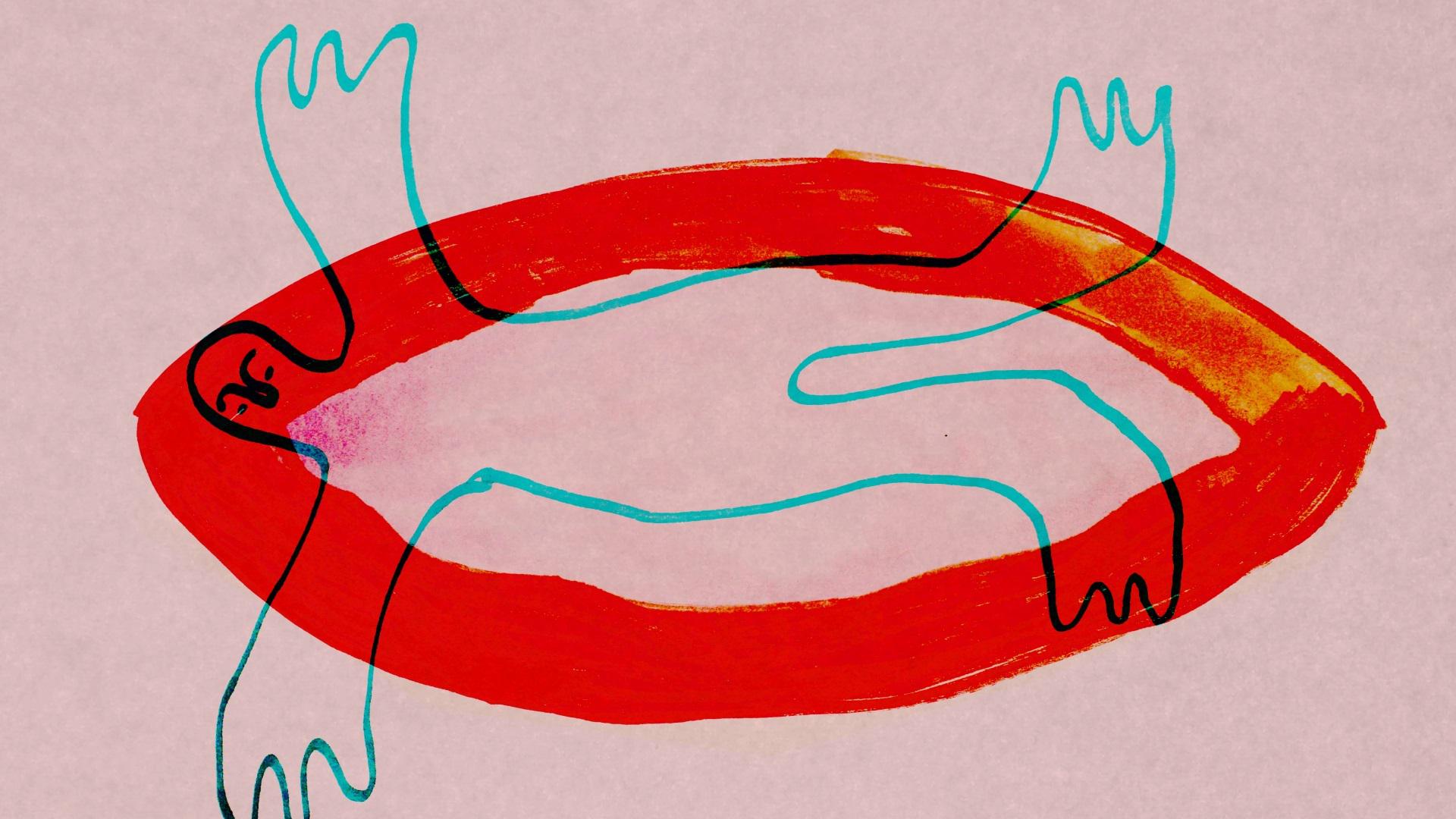 HIEROFANIA / HIEROPHANY
Maria Nitek , 2021, PL, 4 minutes

Hierophany is a dreamlike and almost psychedelic vision, a fantasy about a beginning – of the world? humanity? myth? religion? culture? – and a journey into an imaginary world.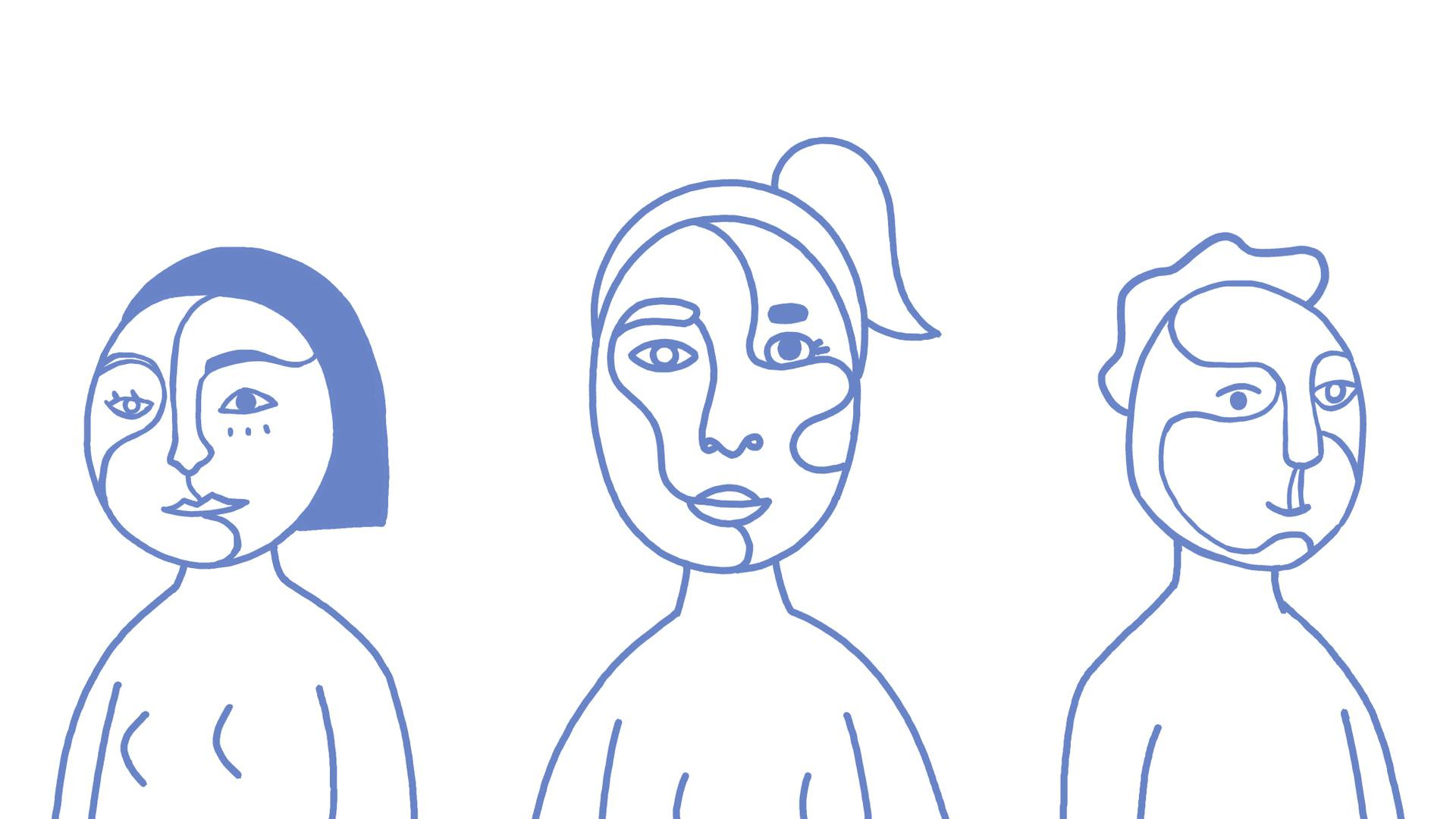 KOLAJ / COLLAGE
Gülce Besen Dilek, 2022, DE, 9 minutes
This film is only available in Austria

As a girl is growing up, her world starts to become more complicated. Lines are appearing on people's faces that she hasn't noticed before. While trying to see the hidden lives in between her neighbours' facial features, her own face struggles to ignore an unwanted line from her childhood.
RODE REUS / RED GIANT
Anne Verbeure, 2021, BE, 10 minutes

On the top of a hill, the giant listens to the everyday thoughts and conversations of other people. However, his loneliness and the multiplicity of the voices gradually become too much for him.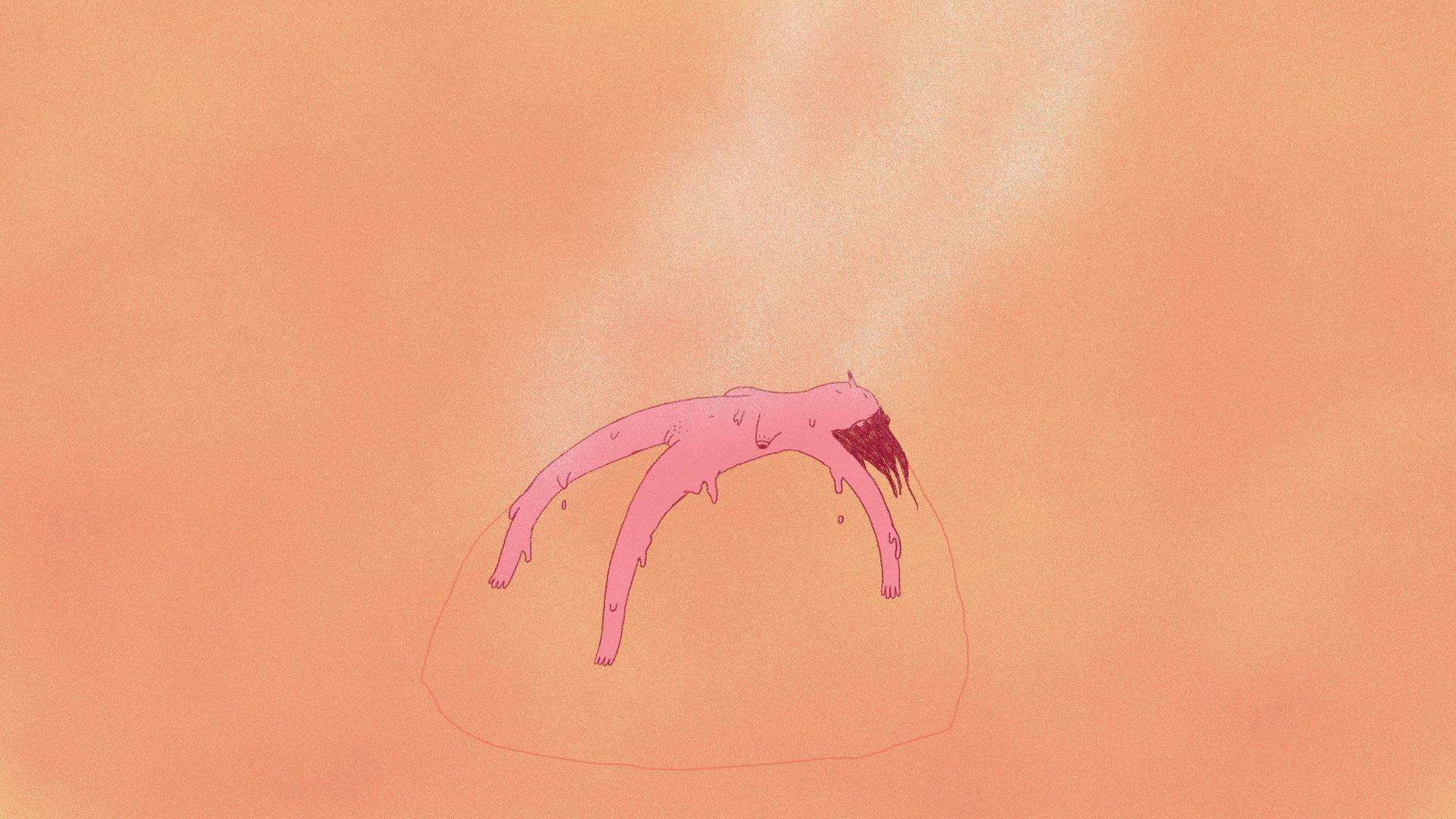 SAUNA
Lara Perren & Anna Lena Spring, 2021, CH, 4 minutes

Ava visits the sauna for the first time. She is overwhelmed by the nudity, her thoughts, and the physical sensations. The other guests go about their routines. With the rising heat Ava starts to relax. Finally, she melts away and dissolves into complete ecstasy.