The presenter has activated the presenter mode. Would you like to follow?
Follow presenter
You are following the presenter.
Stop following presenter
FOCUS ON SWITZERLAND



POWER & ILLUSION
69 min
Wed. 8.3., 20:00 / online available for 48 hours

A meditation on subjectivity: from human to nonhuman, conscious to unconscious, infantile to adult, the films examine what it really means to see. Claymation, charcoal and chalk drawings can be marginalized from serious critical discussion due to their association with children. Applied in a new context, that marginality can be mobilized to communicate our tricky realities as women. Here, the tools of expression inherent in animation become weapons to dismantle patriarchal storytelling.

supported by: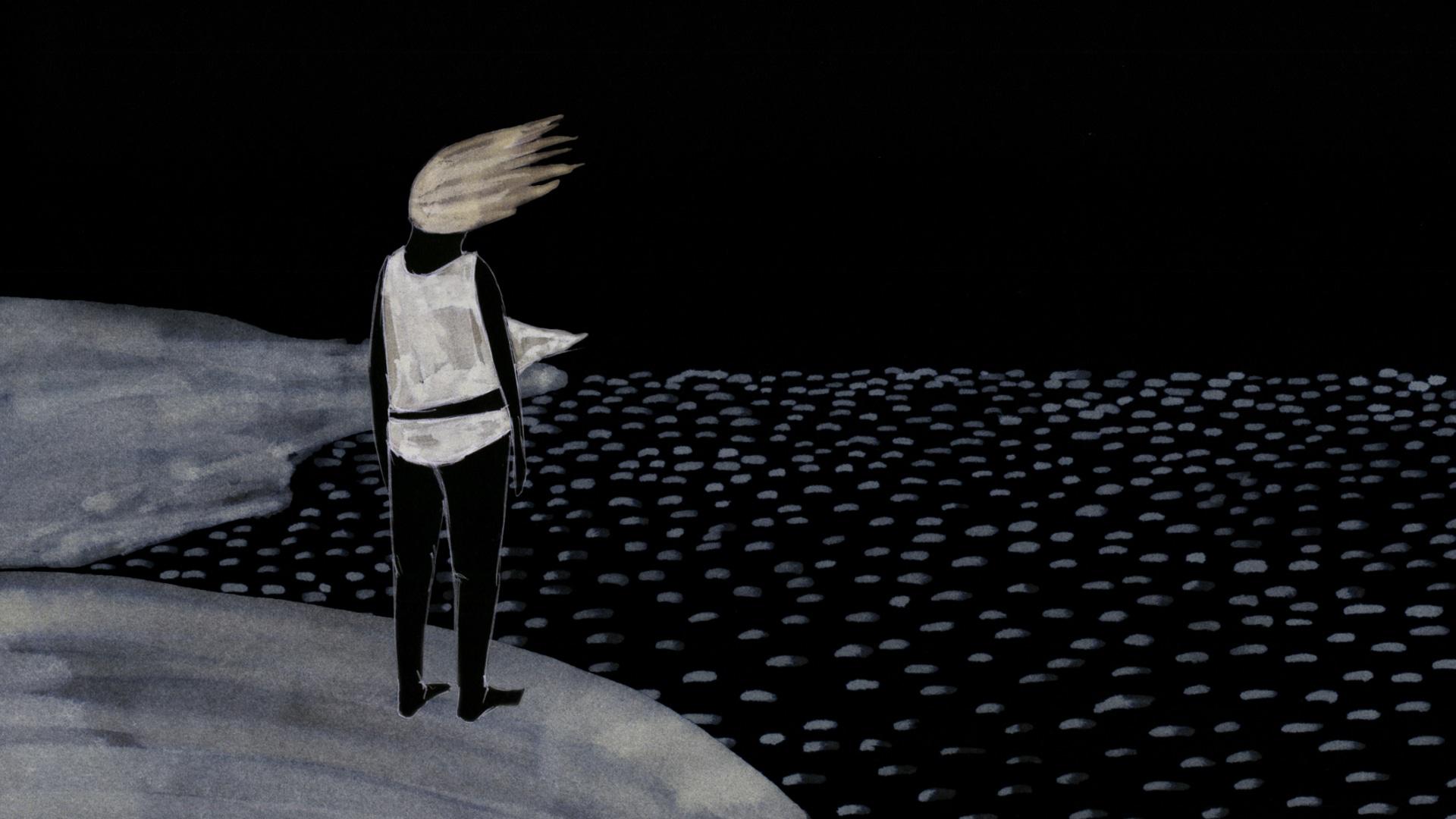 FRÜHZUG / MORNING TRAIN
Delia Hess, 2012, CH, 5 minutes

After spending the night together, a couple part ways. Punctuated by his morning rituals, she floats through a dream and wakes up alone. A beguiling film about the tensions between intimacy and loneliness, dreams and reality.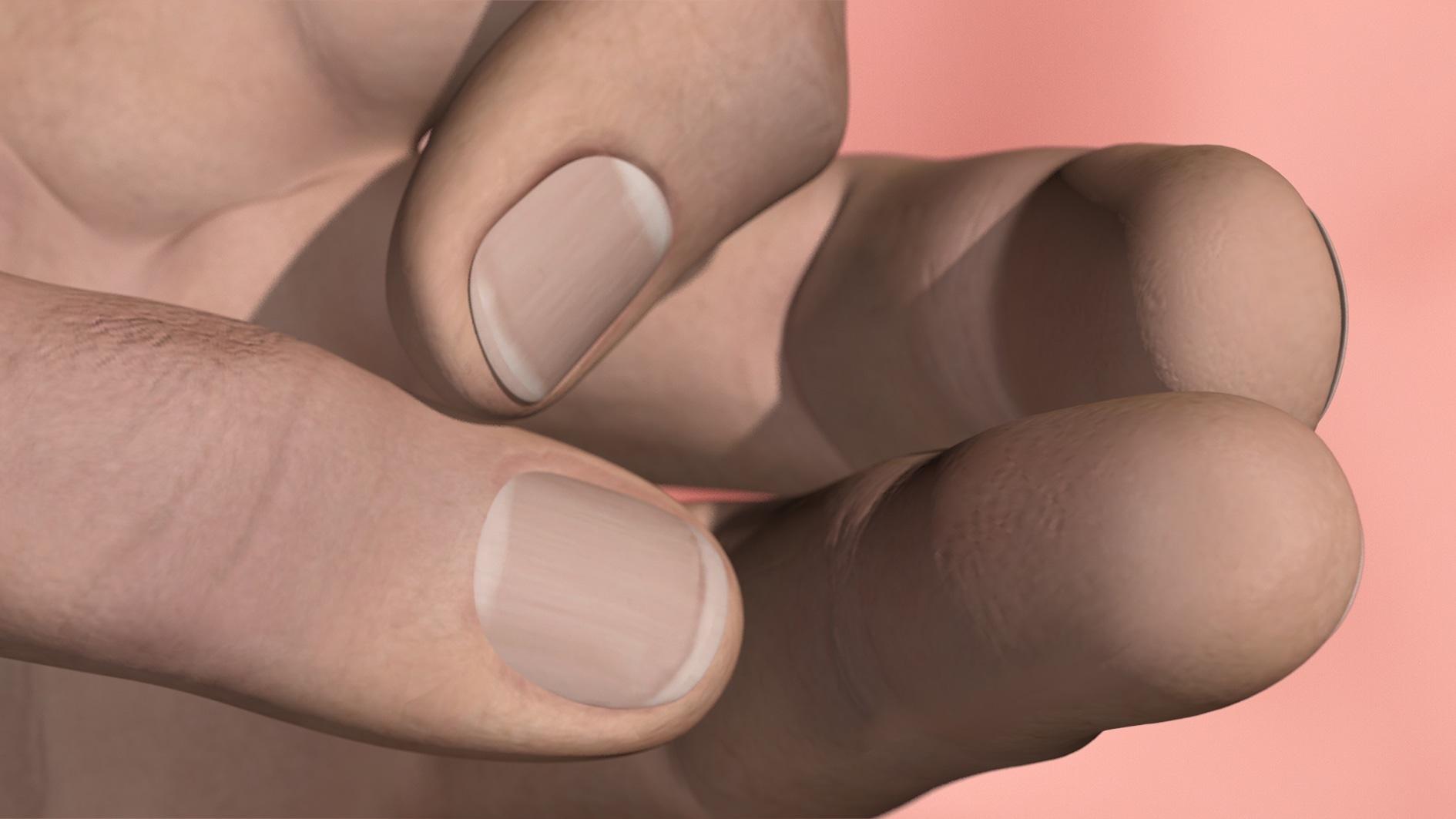 MY DEAR LOVER
Milva Stutz, 2019, CH, 10 minutes


How can one measure proximity, when human and nonhuman bodies interact? A hand reaches out, but contact is impossible. The film is textured by 3D animation, claymation and disembodied narration that questions the essence of being touched.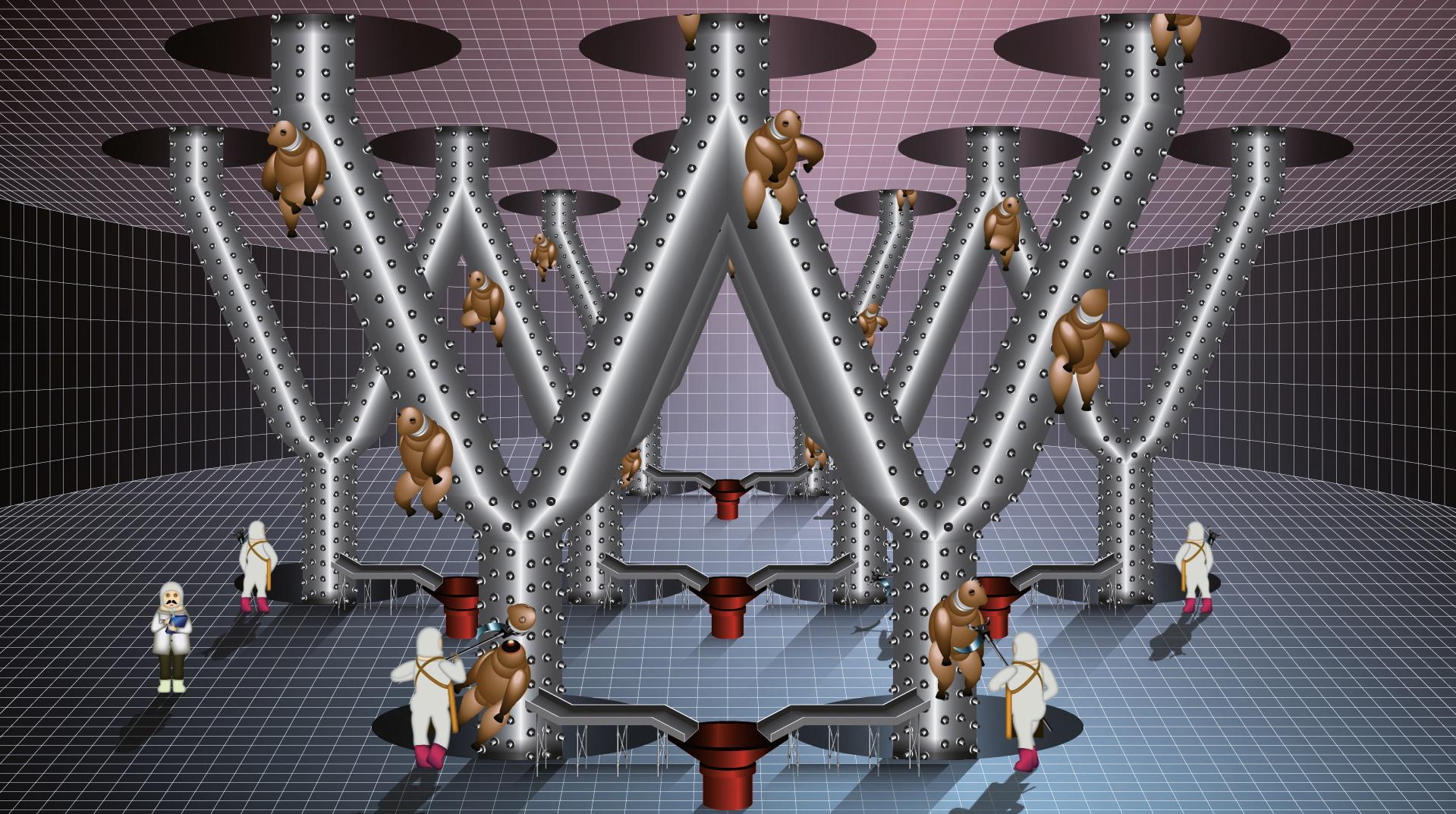 CRONACHE MARXIANE / THE MARXIAN CHRONICLES
Laura Solari, 2010, CH, 9 minutes

On an unknown planet, robots maintain a pristine environment. Humans are confined to a polluted metropolis, an abattoir in a glass bubble that envelopes their world. The workers revolt, but will they contaminate the planet? A film about proletarian and ecological emancipation.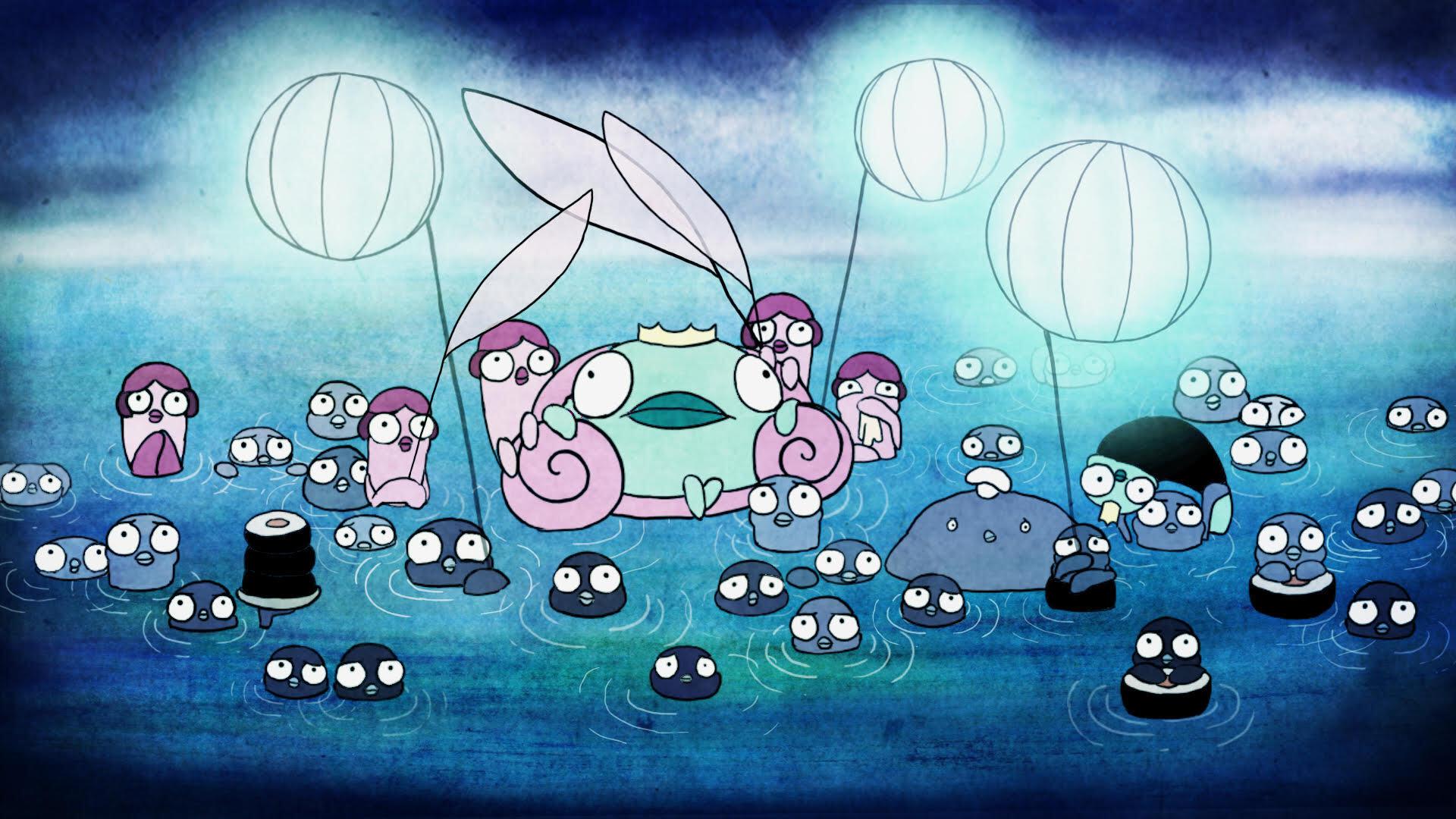 OH WAL / OH WHALE
Joana Locher, 2014, CH, 5 minutes

A long time ago, there lived a cat, who lives for fish. Until the cat met the biggest fish, the whale. Soon after, the whale is no longer a whale and the cat is no longer a cat. Signaling Moby Dick and Gulliver's Travels, Joana Locher creates a crazy yet perfectly plausible mythical universe.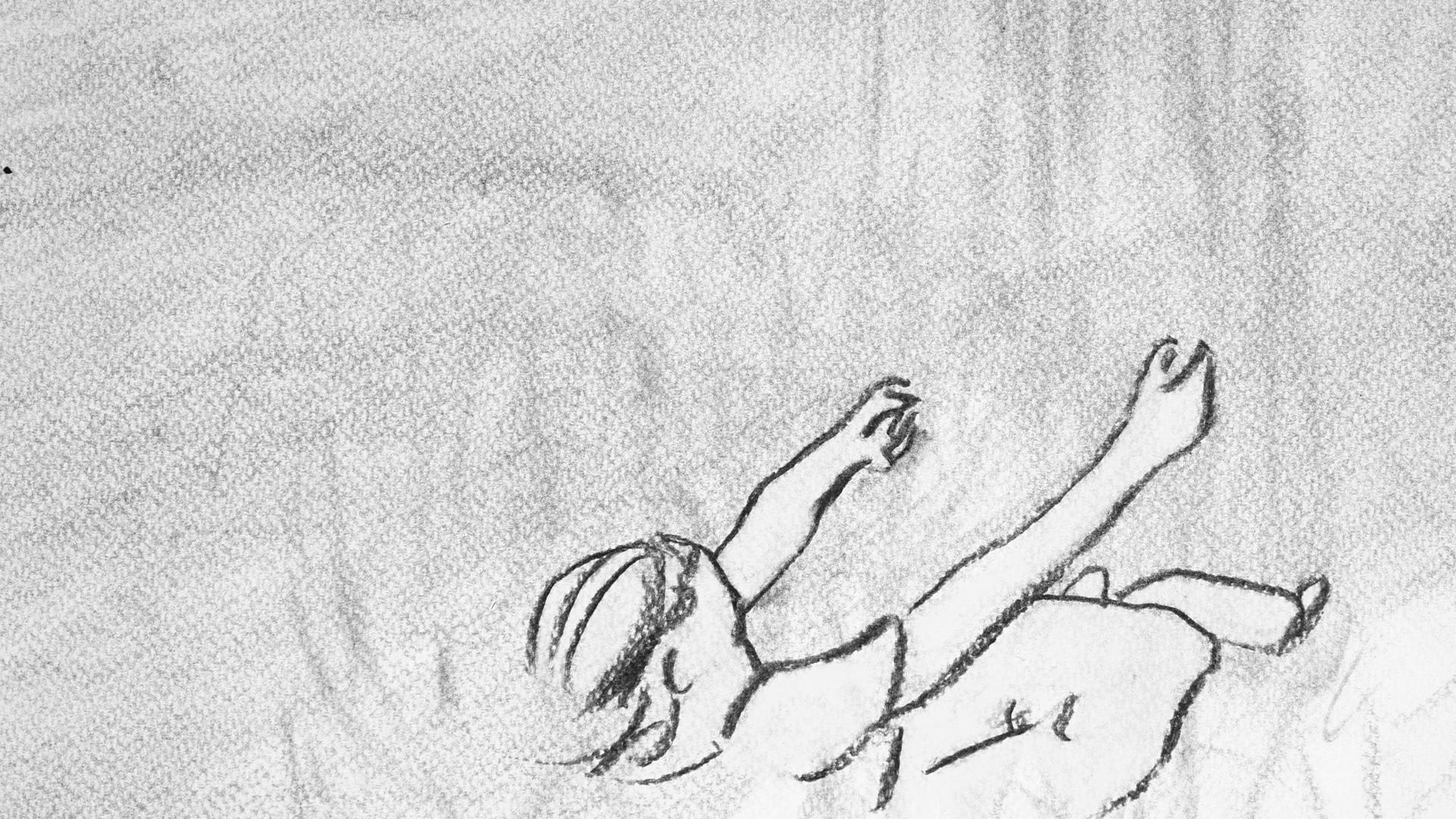 DAS LEBEN IST EINES DER LEICHTESTEN / LIFE IS ONE OF THE SIMPLEST
Marion Nyffenegger, 2019, CH, 8 minutes

A collage of five people from different cultures living in Switzerland. They reflect on life, by looking at their origins. The portmanteau piece uses residue from erased images effectively, to signal the presence of the past in the here and now.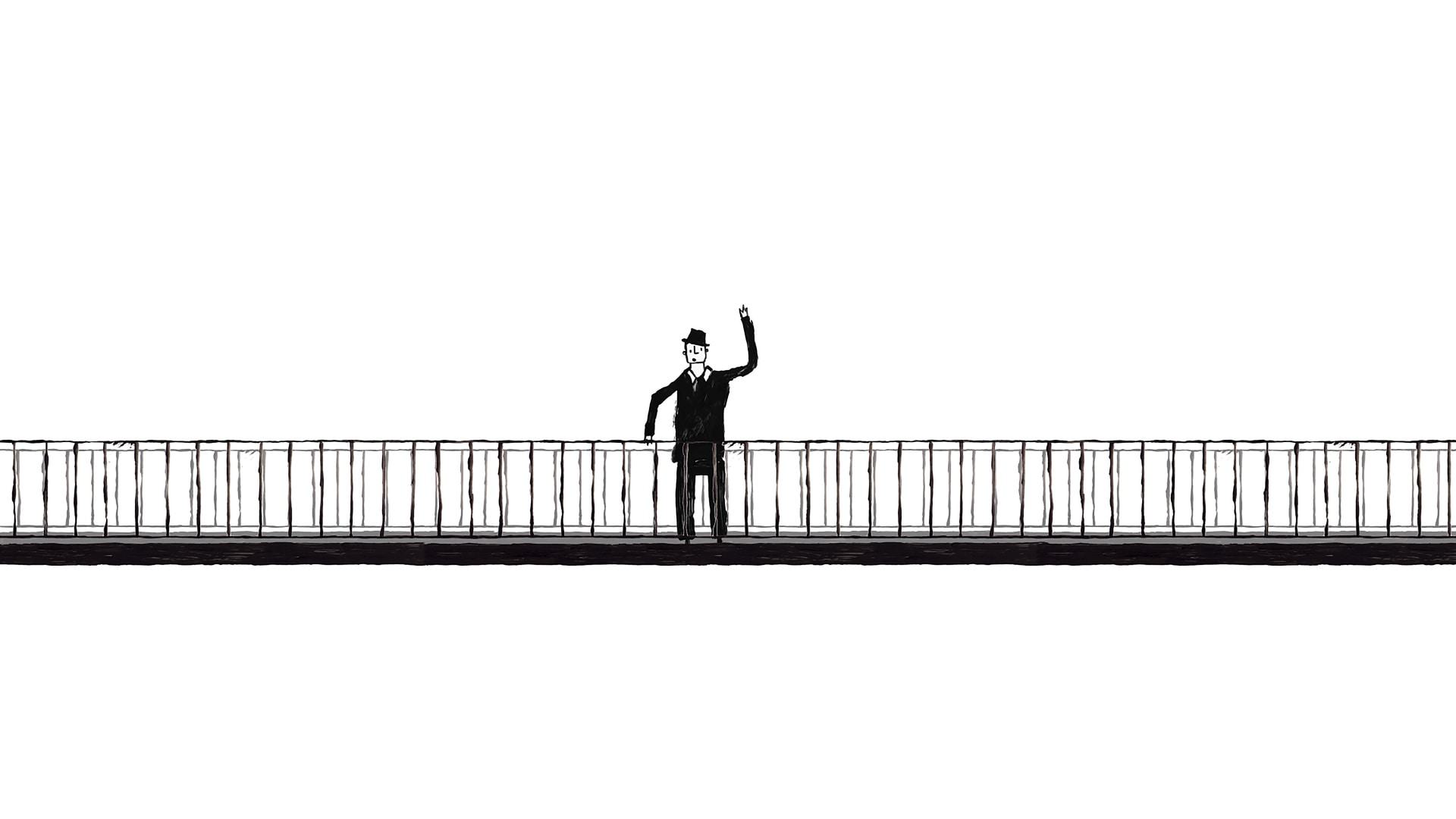 DIE BRÜCKE ÜBER DEN FLUSS / THE BRIDGE OVER THE RIVER
Jadwiga Kowalska, 2016, CH, 6 minutes

Adapted from a poem by Johann König, a man contemplates suicide under a bridge. Longing for a lost love, he wants to join her on the other side. A chorus emerges on a parallel bridge, trying to dissuade him from the jump. A macabre comedy ensues.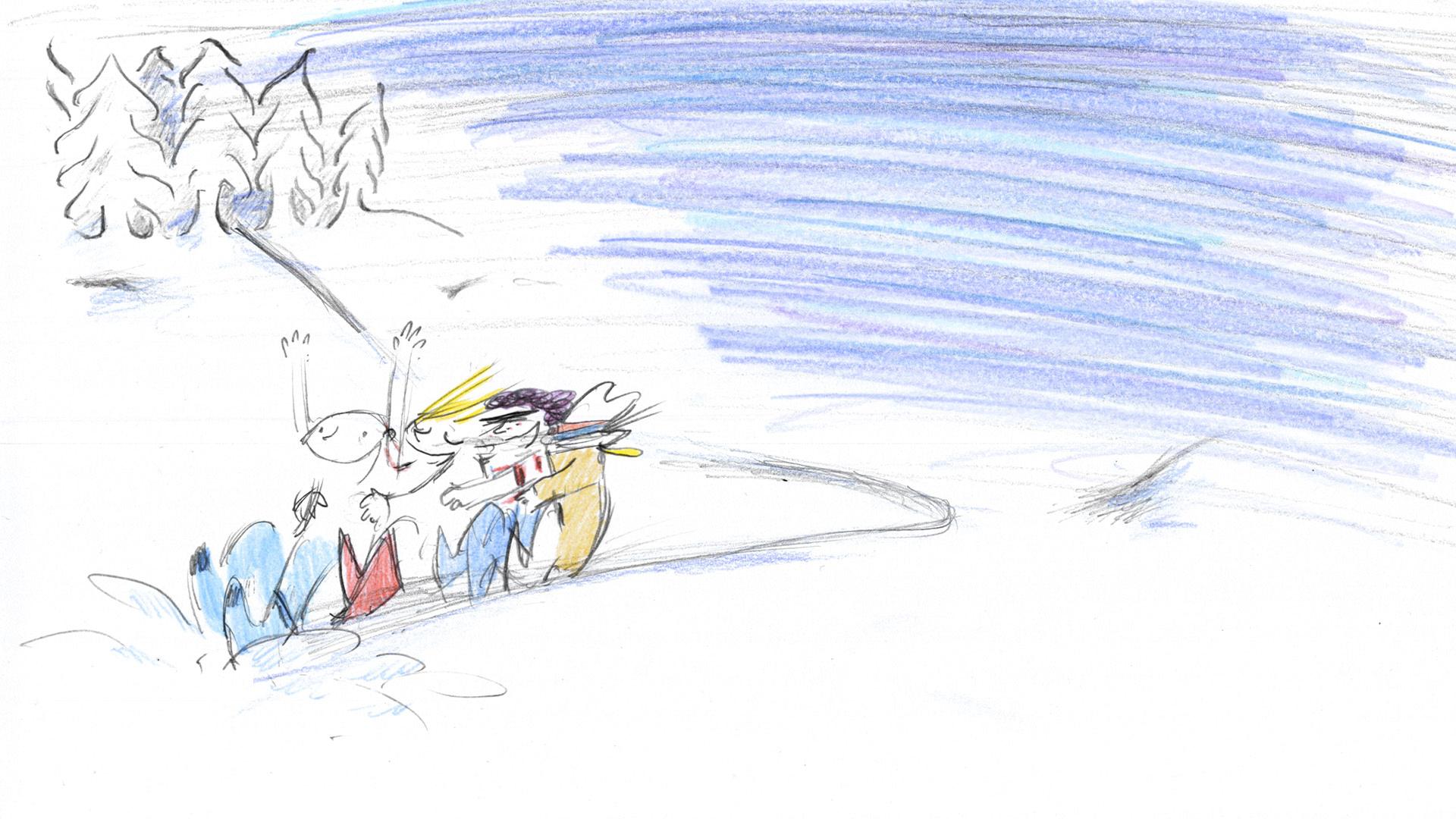 BRÜDERCHEN WINTER / LITTLE BROTHER WINTER
Charlotte Waltert, 2011, CH, 6 minutes

Three children, Spring, Summer and Autumn, won't let their little brother Winter play along with them. Disappointed, he retreats into the forest. How can he get the attention and approval of his siblings?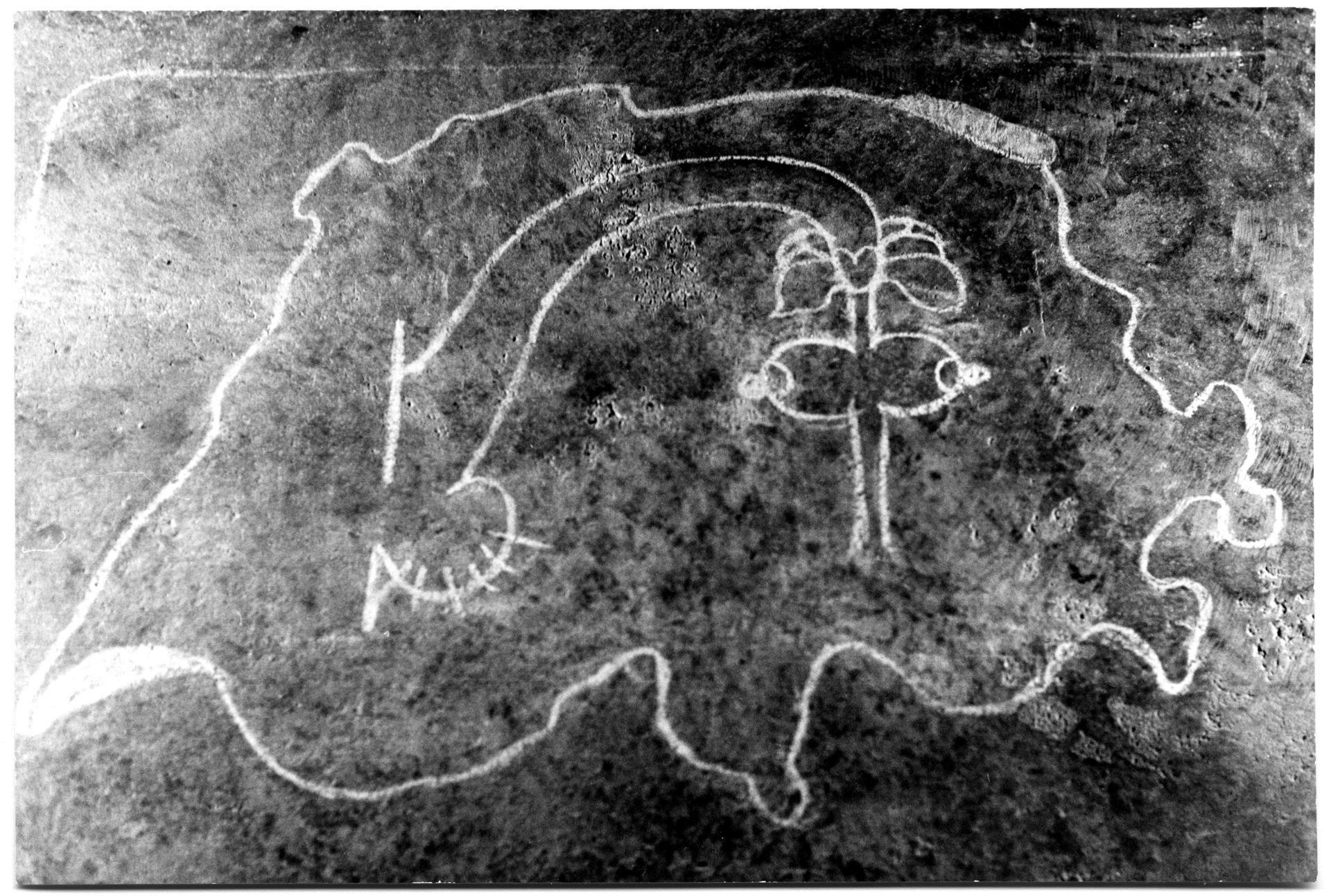 SWISS GRAFFITI
Jacqueline Veuve & Monique Renault, 1975, CH, 7 minutes

This film is a Genesis story in chalk drawings. God creates a paradise and calls it Switzerland. Adam is a phallus, Eve is a torso. Adam's appetite for destruction and consumption leads us to the present day. "A caustic and smirking fable about phallocracy." - Michel Boujut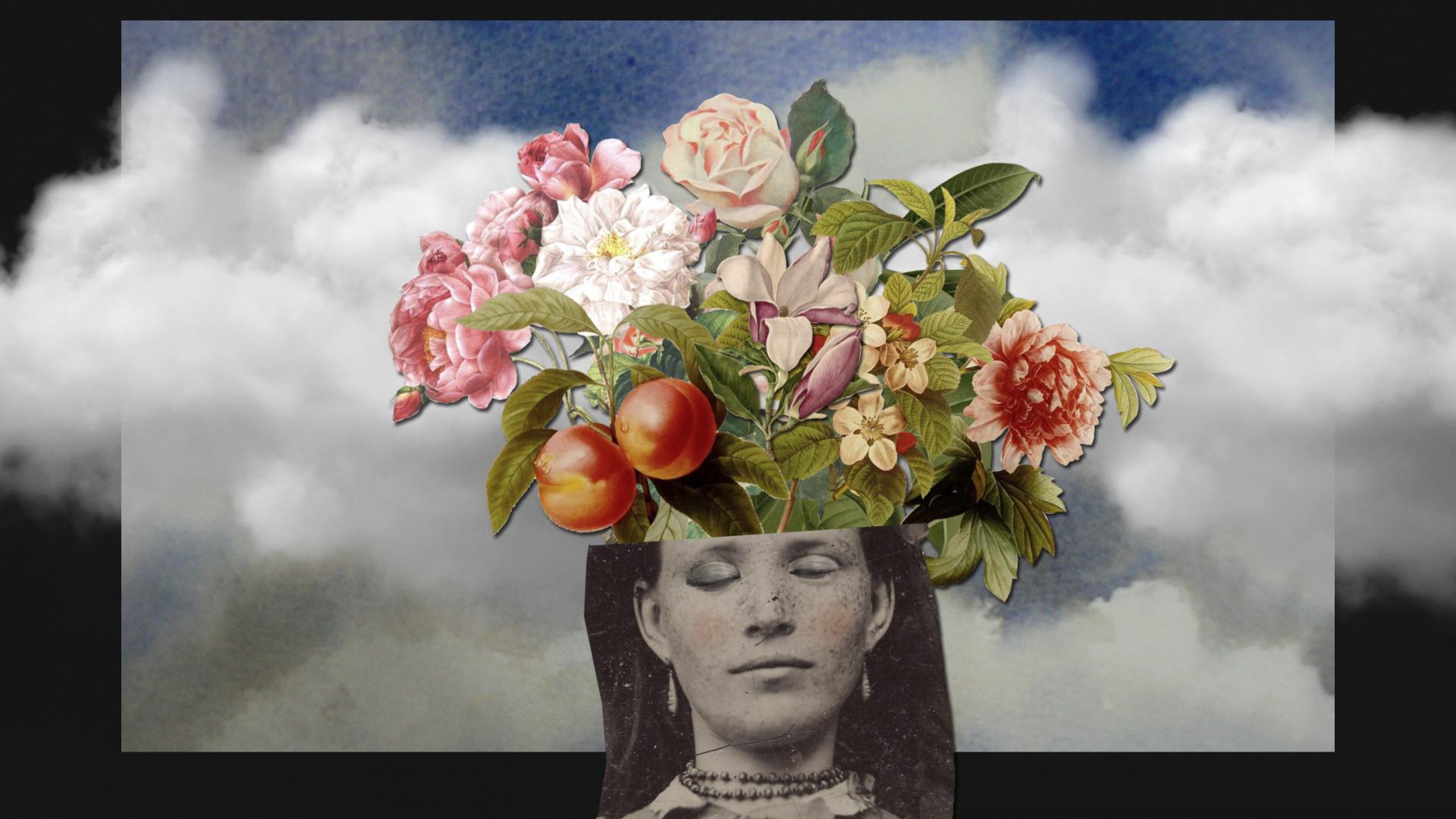 BOUGE TON COEUR
Andrea Schneider, 2017, CH, 3 minutes

Music video for Šuma Covjek. Art history is oversaturated with the contributions of men. Cut out animation is a mechanism to reconfigure and recontextualise these images, thereby breathing new life into them. The juxtaposition imbues the photomontage with new meaning.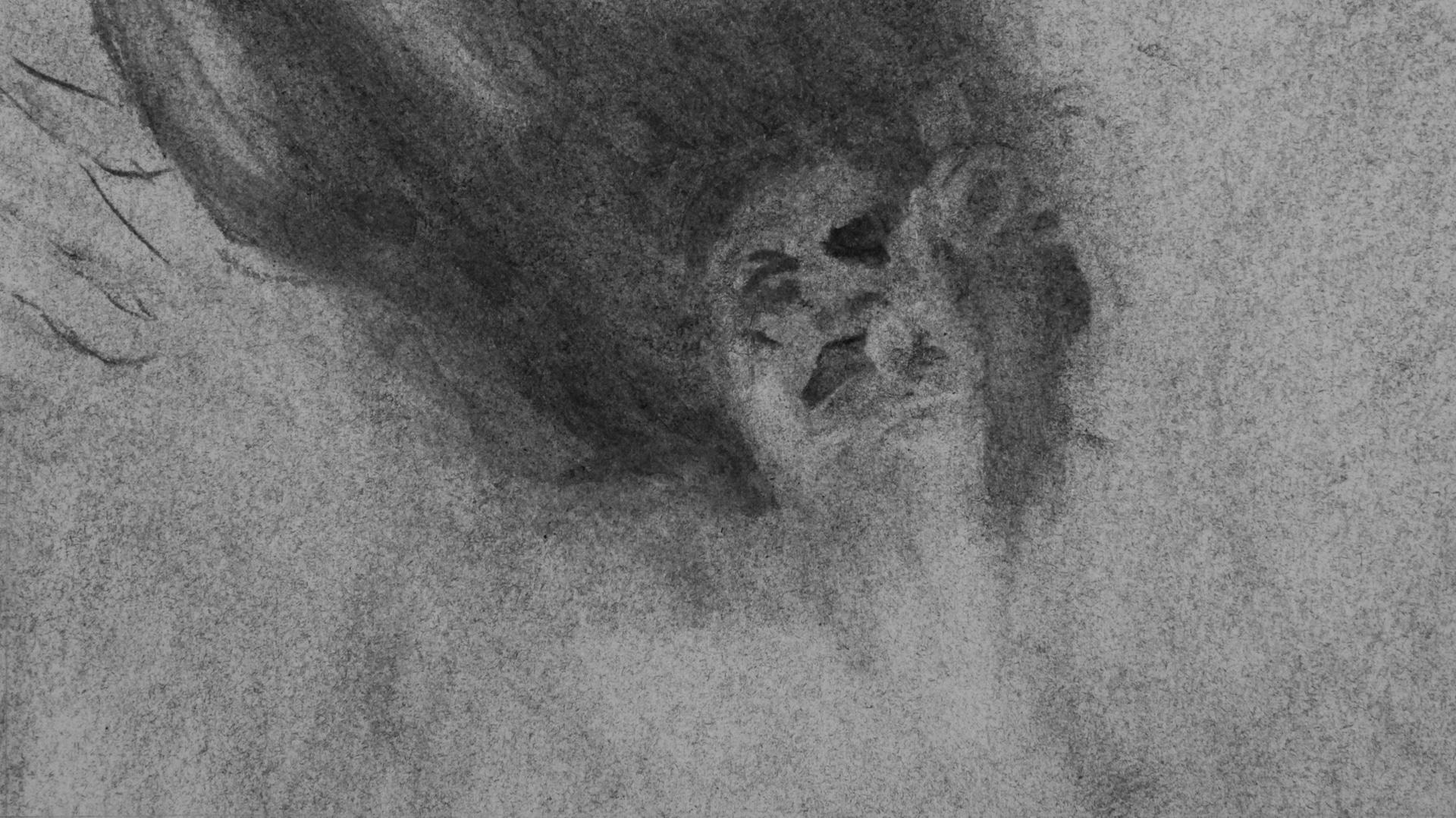 ÉPHÉMÈRE
Sophie Laskar-Haller, 2013, CH, 3 minutes

Sleeping alone, she tosses and turns. Her solitude is broken. Slipping in and out of consciousness, moving through associative images. She feels suffocated by her partner and frees herself, indiscriminately devouring men like an ogre. She's overwhelmed, and he's alone.
DER KIOSK / THE KIOSK
Anete Melece, 2013, CH, 7 minutes

The kiosk is Olga's little home simply because her sweet tooth and monotonous life has made her bigger than the exit. By day, she serves her customers with compassion; by night, she dreams big. An absurd incident begins her journey towards paradise, just as she is.