The presenter has activated the presenter mode. Would you like to follow?
Follow presenter
You are following the presenter.
Stop following presenter
FAIRPLAY
72 min 
Online: Fri. 10.3., 20:00 / online available for 48 hours
Cinema: Thu. 9.3., 18:00 / Pleskow Saal, METRO Kino
Q&A with Marie-Noëlle Robidas, moderated by Lisa Heuschober
Stand 129: Sat. 11.3., 19:00 / Free Entry
Q&A with Marie-Noëlle Robidas, moderated by Lisa Heuschober
Spaces morph, evolve, absorb one another, disappear. This program opens up new perspectives on ever transforming living spaces: spaces that we inhabit together or alone, that we create or defend, that persist or dissolve. Travelling through inner and outer spaces, the animation itself becomes an exploratory space – reflecting on the question which living spaces we need to create for our future.
supported by :


TRIANGLE NOIR / TRIANGLE OF DARKNESS
Marie-Noëlle Moreau-Robidas, 2022, CA, 14 minutes

A storm hits Quebec, causing an unprecedented power failure. Only dark islands remain on landscapes of ice. But in the depths of winter, when everyone longs for warmth, loneliness could be even more dangerous than the cold.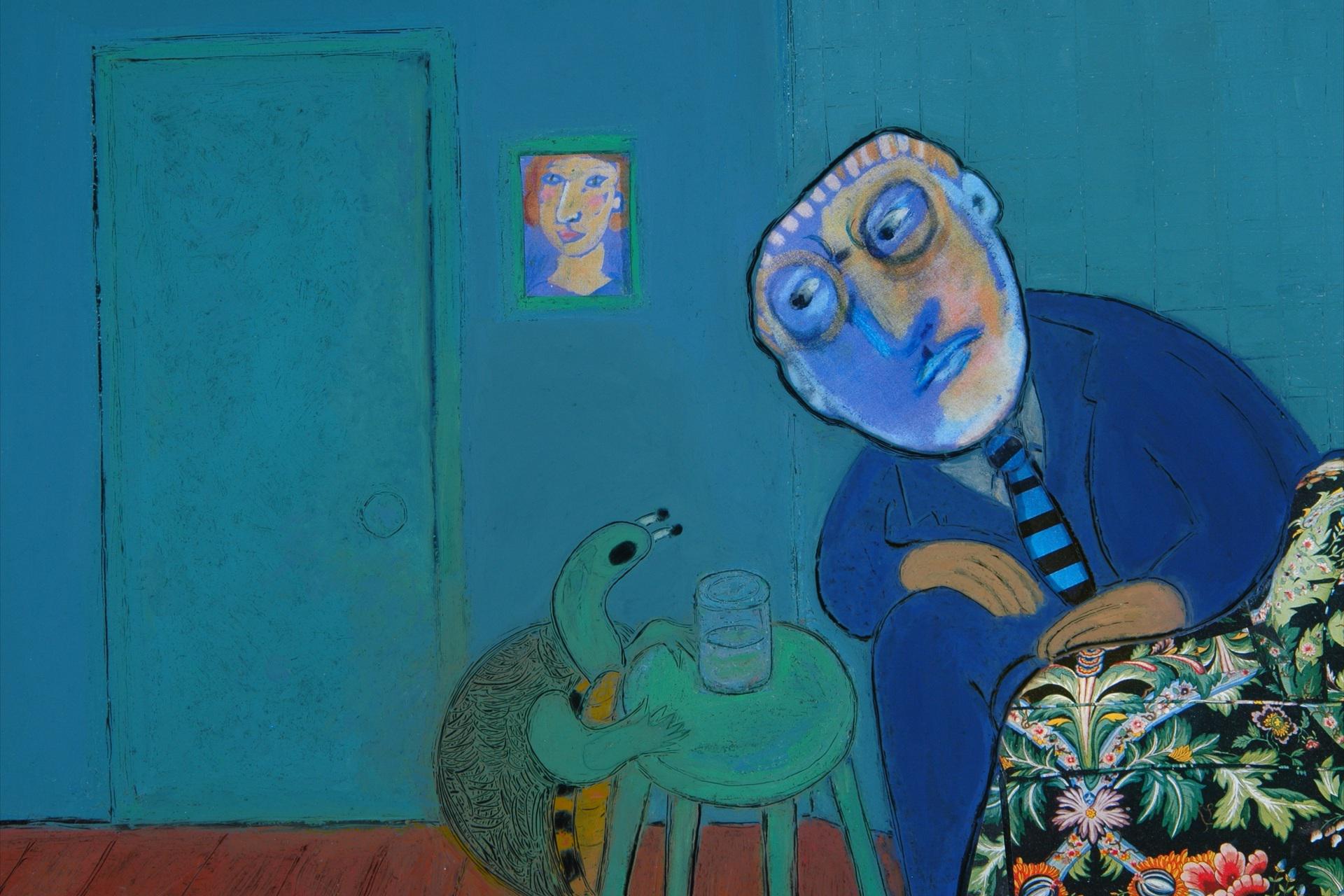 WHAT RHYMES WITH TOXIC
Lynn Smith, 2022, CA, 5 minutes

Chemical sludge is spilling into the lake. "Who lives, who dies – why do humans get to decide?", a worried turtle asks herself. One turtle, in her desperate hour, summons up the courage to leave her home and speak truth to power.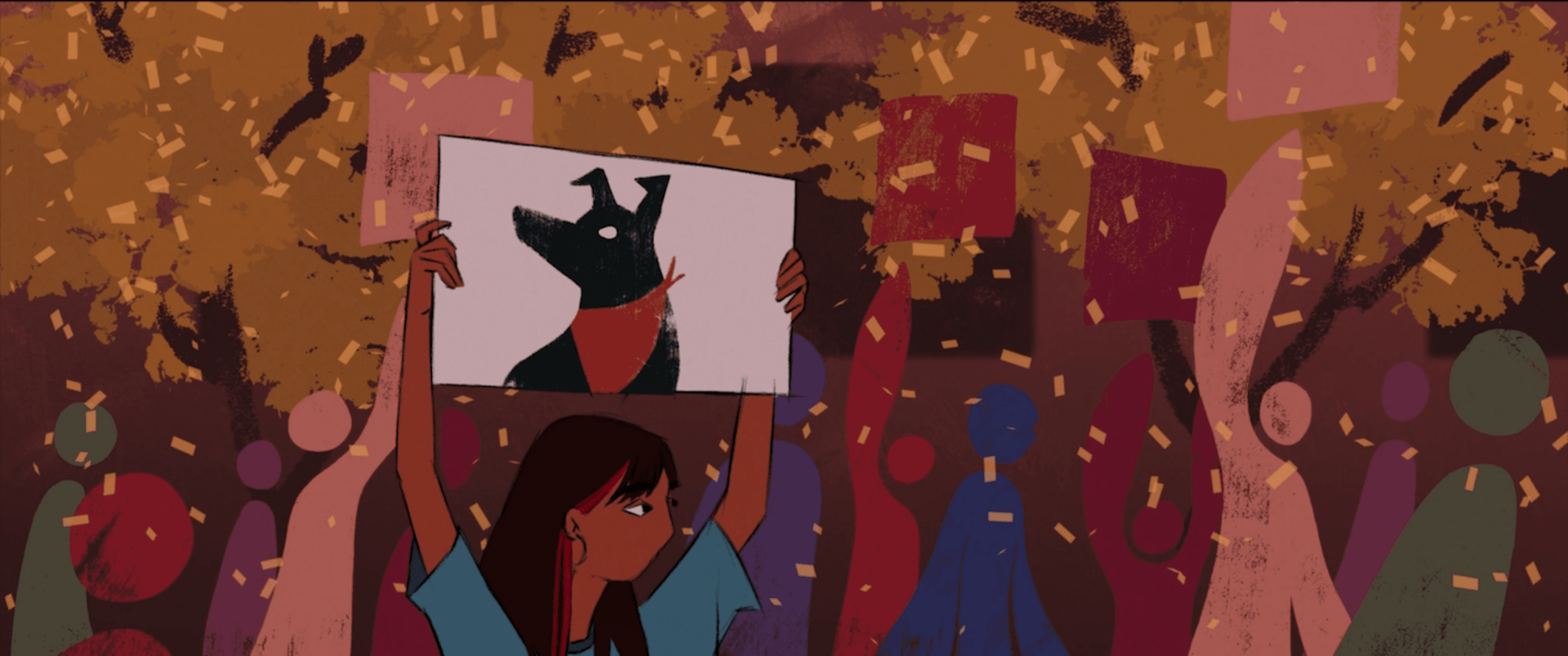 MATAPACOS
Karla Riebartsch & Lion Durst, 2022, DE, 7 minutes

Young protester María meets a stray dog. Together they become part of the Chilean resistance movement. When María is imprisoned, her will to continue the fight is lost – until a new symbol of the protests helps her find her strength again.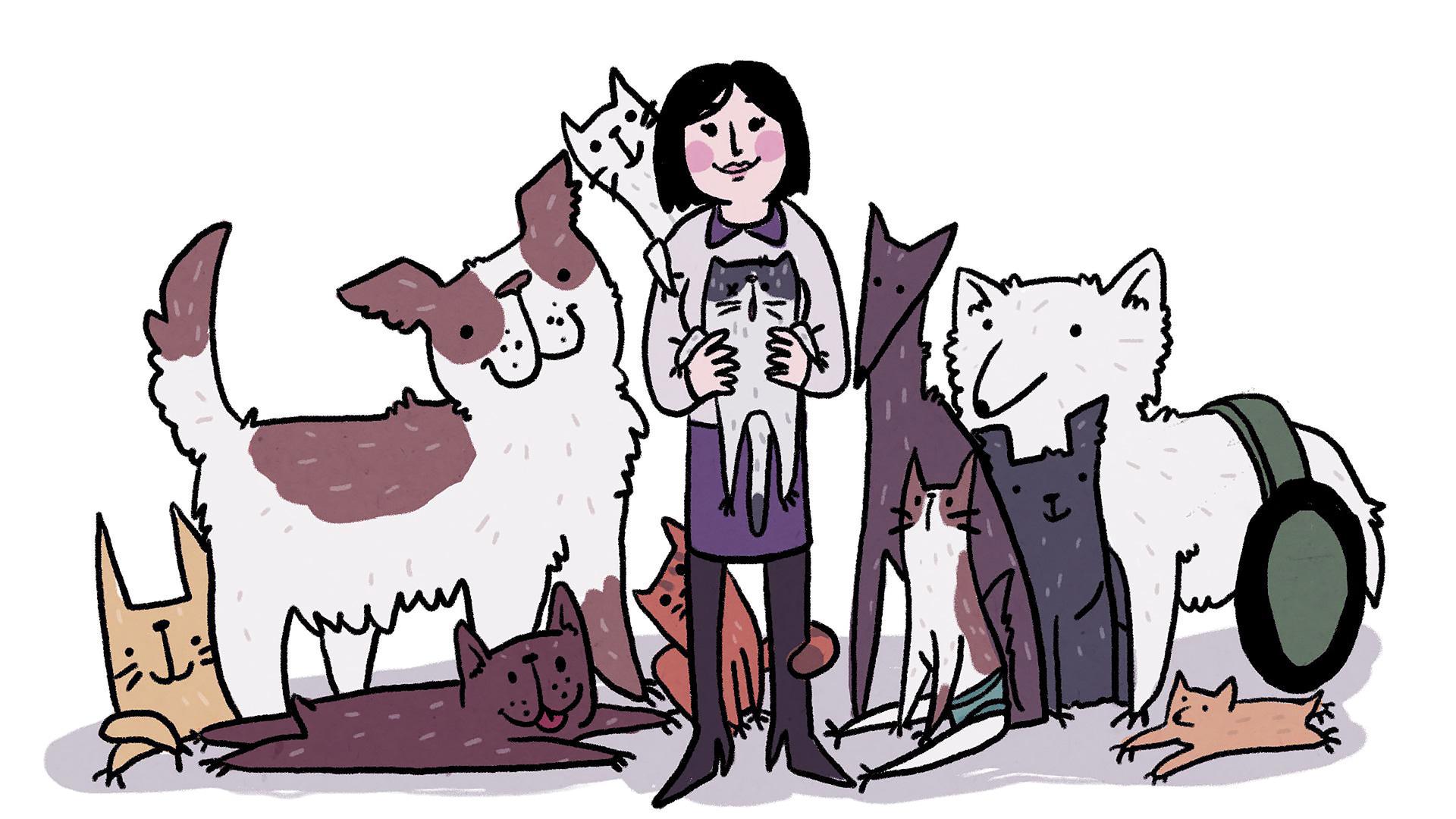 AZYL / SANCTUARY
Eva Matějovičová, 2021, CZ, 5 minutes

An animal rescuer is sharing stories of a 110-year-old Chihuahua, a paralyzed French Bulldog that became a security guard and a frightened cat that created a space for shared loneliness and love.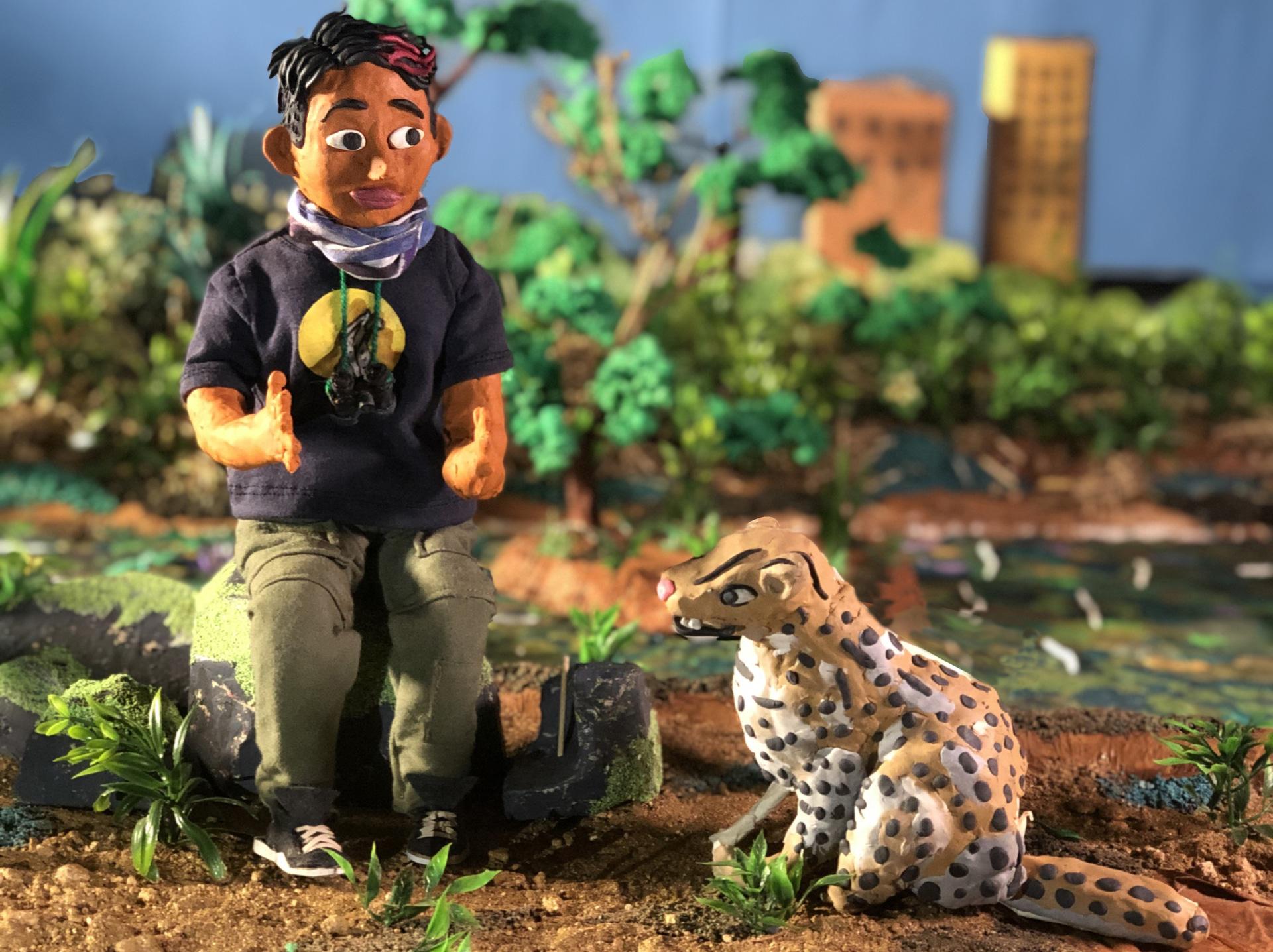 ANIMATE HER: ANYA RATNAYAKA ON THE COLOMBO WETLANDS AND THE URBAN FISHING CAT
Irushi Tennekoon, 2022, LK, 5 minutes

Sri Lankan conservationist Anya is trying to preserve Colombo's urban wetland habitats. She explores how animals and humans co-exist in the city's complex ecosystem that is home to rare species like the elusive Fishing Cat.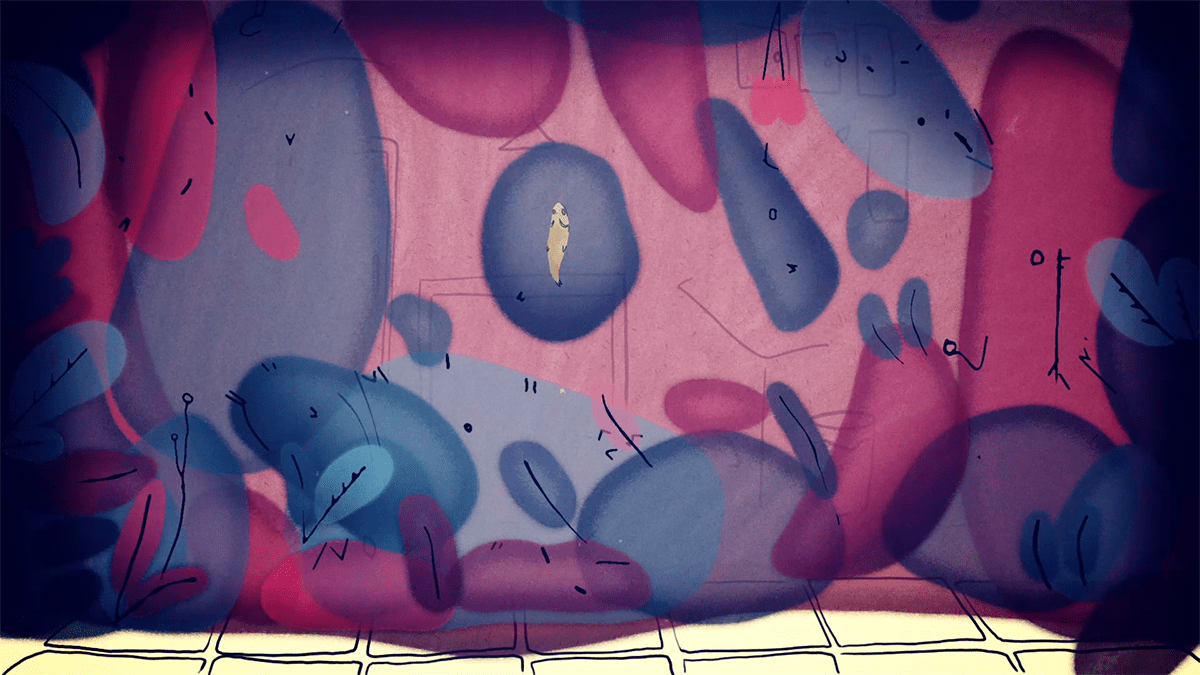 ZASIĆENJE / SATURATION
Lucija Bužančić, 2022, HR, 10 minutes

A cat is not the only one whose watchful eyes explore the city. Something is growing out of the cracks and walls, gradually occupying more and more space. Innumerable tourists – their gazes flooding the streets.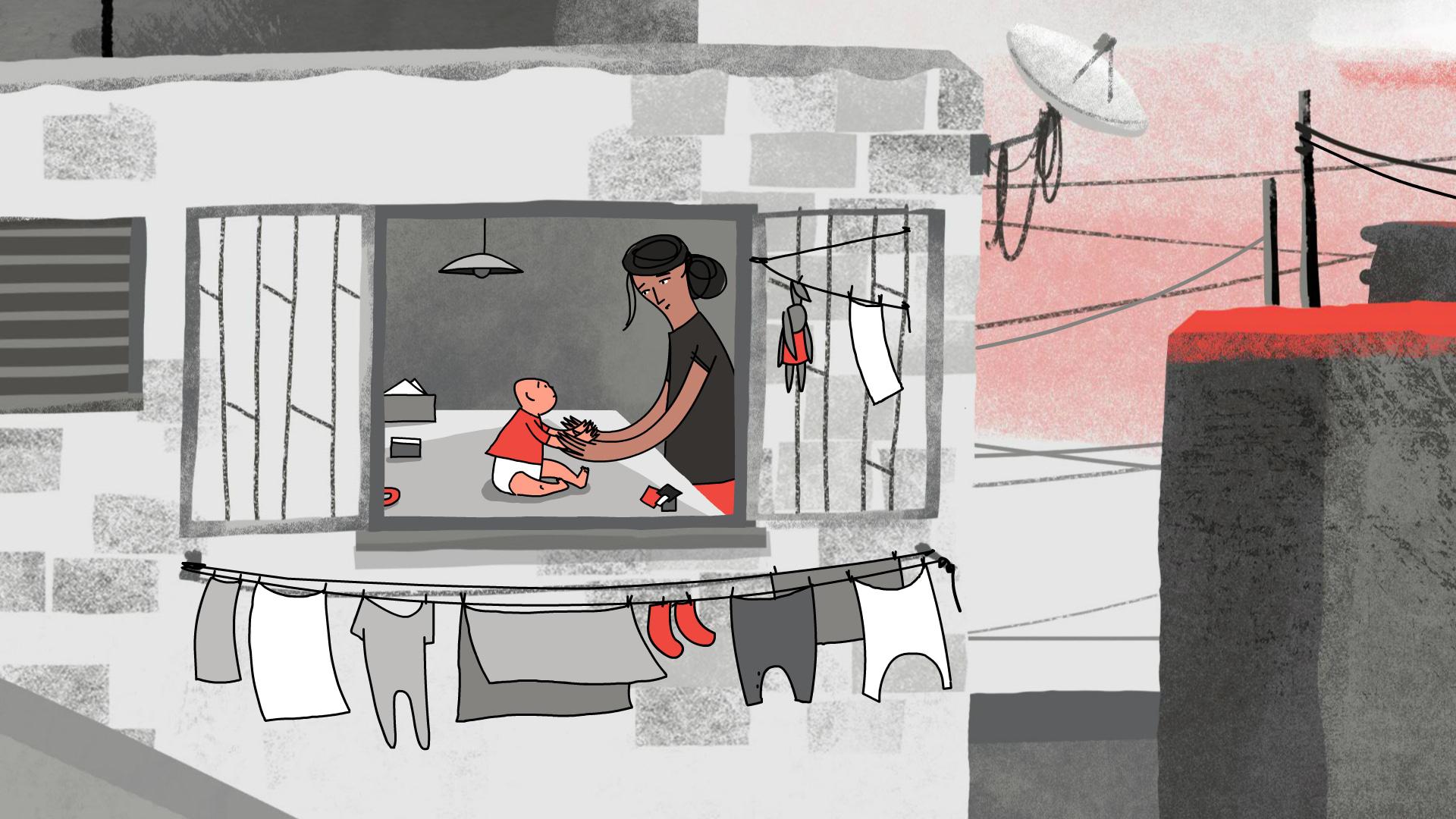 FINDING HOME
Maria Stanisheva , 2022, BG, FR, US, 7 minutes

The village's water tank is empty, the fields have dried up, and suddenly a massive swarm of black mosquitoes covers the sky. Young Antonia is pregnant and forced to move from the village to the big city when she finds out about her Zika virus infection.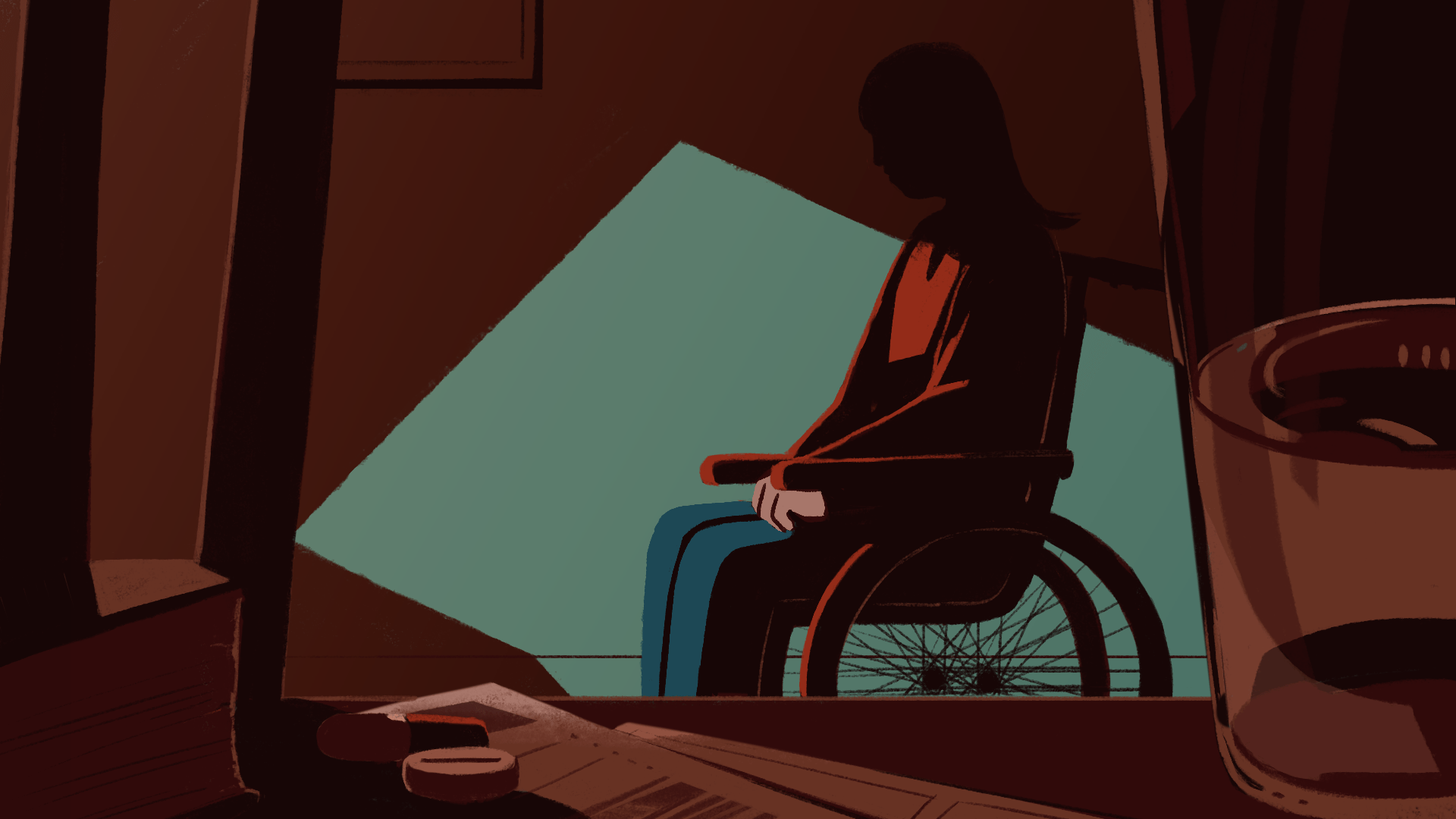 LEARNING DISABILITIES IN PRIMARY CARE
Ivyy Chen, 2022, GB, 6 minutes

People who struggle with learning disabilities share their experiences. Entangled with the voices, the animation becomes a visualization of those obstacles, impossibilities, and inequalities that so often remain invisible and misunderstood.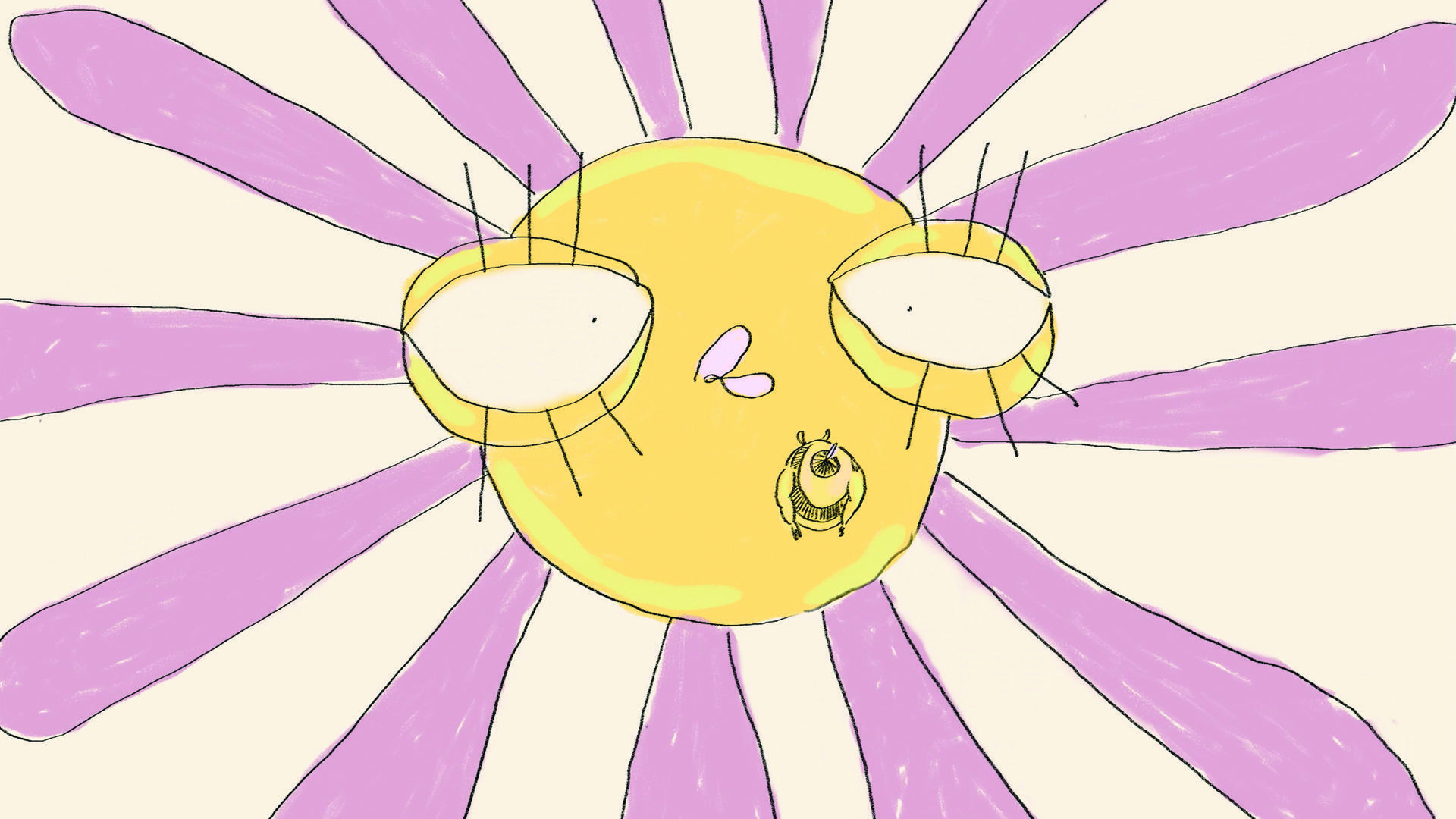 NO SHORTCUTS
Kadi Sink, 2021, EE, 3 minutes

A little red car illegally dumps a bit of rubbish in the forest. But a human's trash is a wild creature's treasure, and soon a naïve bee happily explores the not so harmless garbage – with dire consequences not only for the forest.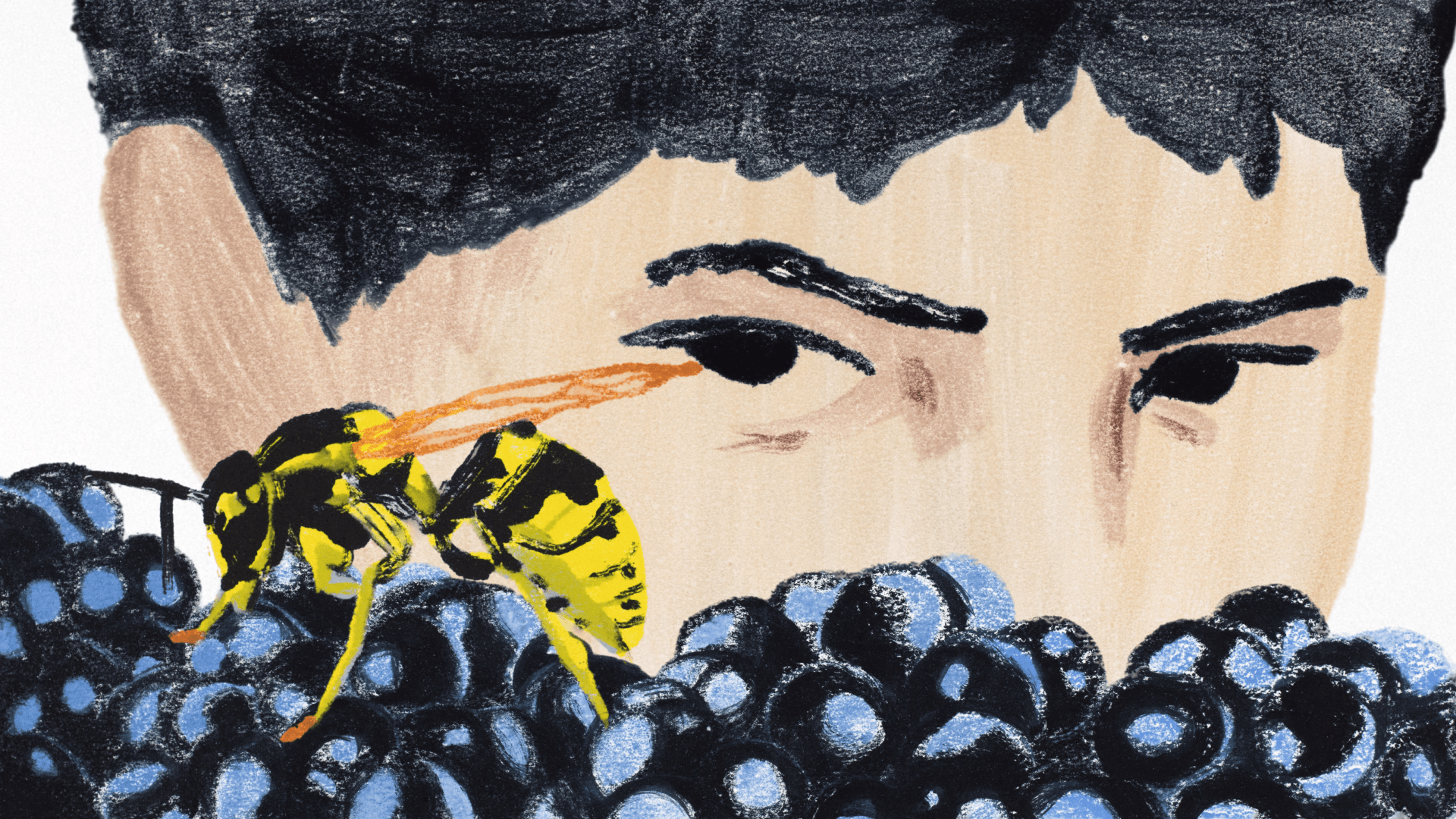 NUISIBLES / PESTS
Juliette Laboria, 2021, FR, 7 minutes

Children and wasps gather around an exquisite meal. Sharing is not on the menu and the children vigorously defend their space at the table. But they forget the fact that this destructive frenzy ultimately affects their own living space as well.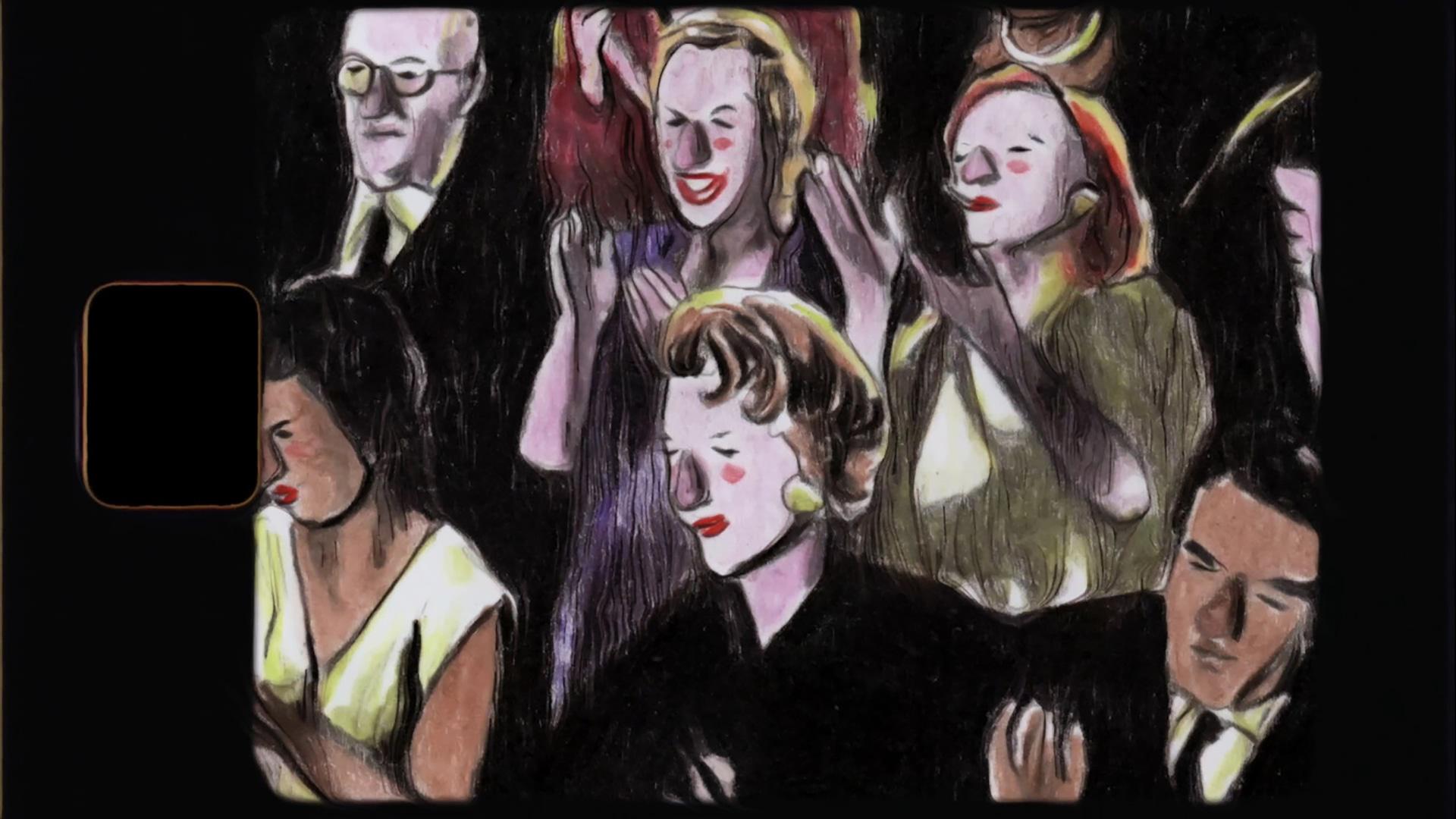 THE LAST SONG ON EARTH
Gaia Alari, 2022, US, 3 minutes

Inside a plethora of party people, dancing, and chanting. Are they unaware of thepresence of a black toxic substance that threatens to drown them all or do they simply not want to see it?