The presenter has activated the presenter mode. Would you like to follow?
Follow presenter
You are following the presenter.
Stop following presenter
COMPETITION 1
66 min
Online: Fri. 10.3., 20:00 + Q&A / online available for 48 hours
Cinema: Thu. 9.3., 19:00 + Q&A / Historischer Saal, METRO Kino
Q&A with Billy Roisz and Inari Sirola, moderated by Djamila Grandits
Fri. 10.3., 18:00 / Pleskow Saal, METRO Kino

Competition 1 takes us to close, yet unfamiliar places. We venture into unearthly, seemingly unreal spaces, spaces in the beyond. We travel through deserted cities, post-apocalyptic amusement parks, enter the gates of paradise and end up at a bar at the end of the world before succumbing entirely to the hypnotism of happy doom. These films take their point of departure in worlds where all seems to have already been lost but remind us that all we needed was a change of perception, a human connection, or merely self-acceptance.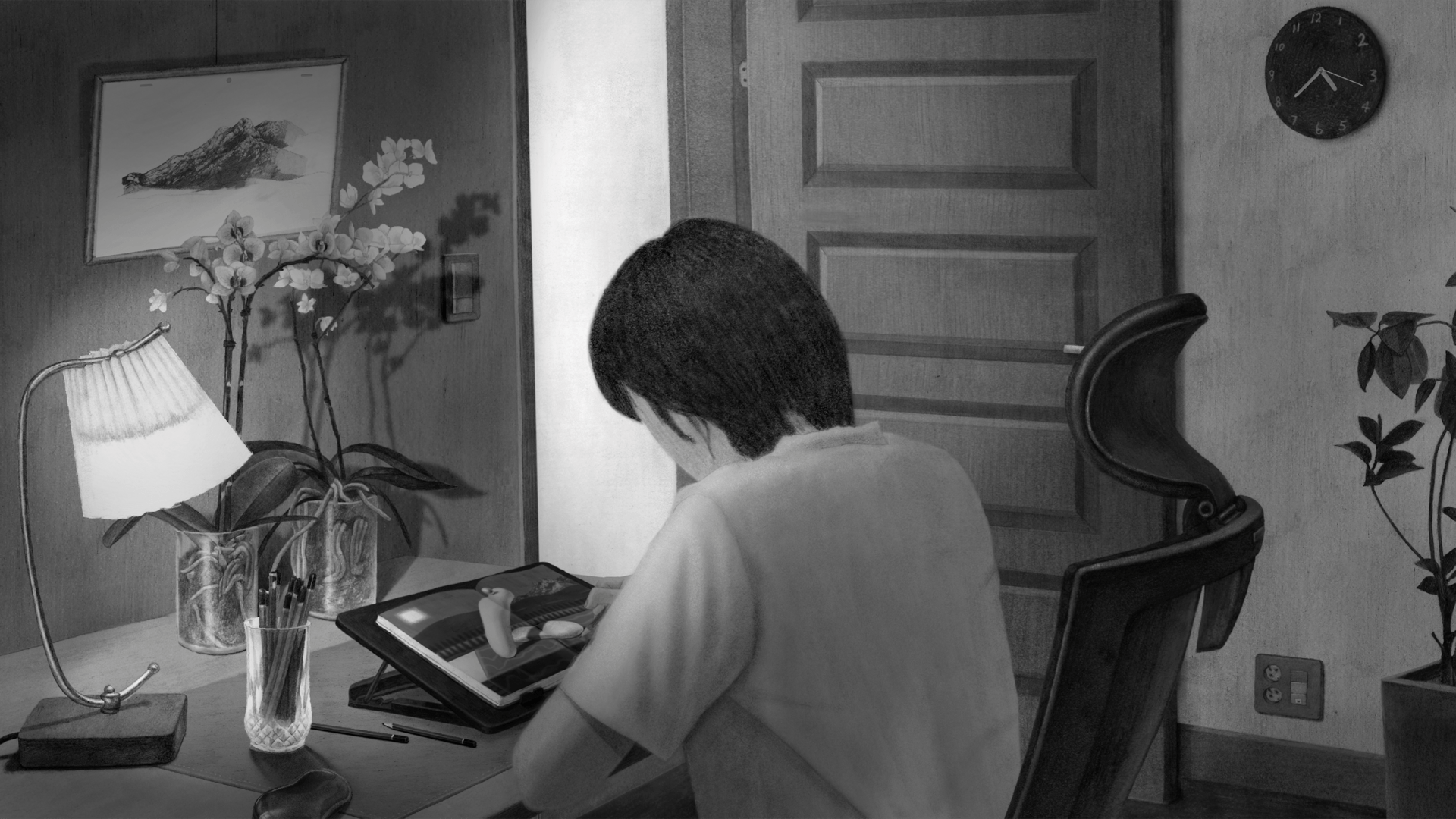 소문의 진원지 / EPICENTER
Heeyoon Hahm, 2022, KR, 11 minutes

Bukhansan Mountain starts to grow, causing earthquakes in an otherwise normal daily life. Little by little, as fine cracks appear on the wall that divided the worlds of fantasy and reality, someone begins to notice the existence of an invisible world.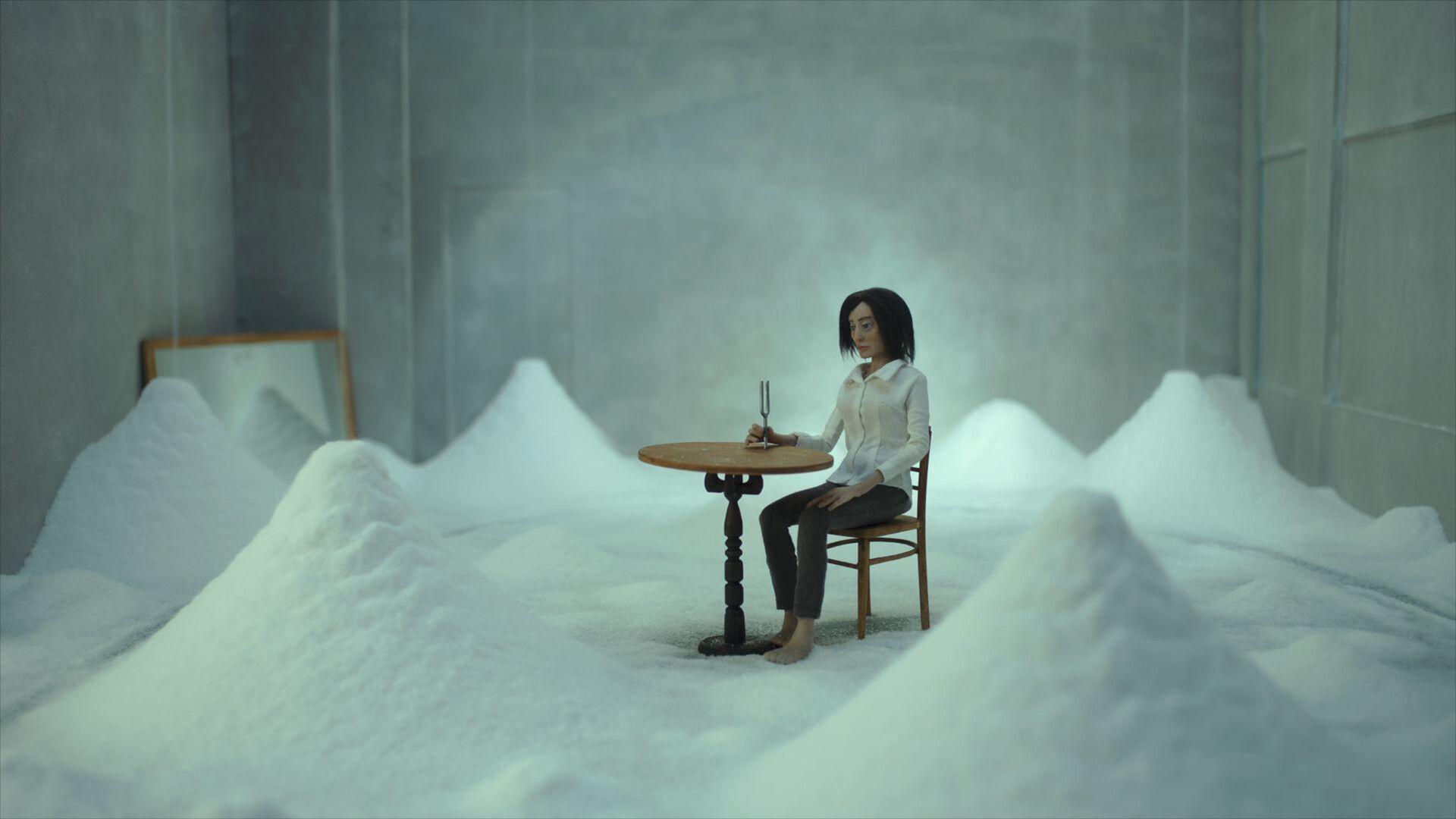 SJETI SE KAKO SAM JAHALA BIJELOG KONJA / REMEMBER HOW I USED TO RIDE A WHITE HORSE
Ivana Bošnjak Volda & Thomas Johnson Volda, 2022, HR, 10 minutes


A waitress goes about her daily routine serving coffee while dreaming of escaping her reality. A customer is constantly recording and lis tening back to the surrounding sounds of the café and is completely fixated on this task. Apathy is a condition that leads consciousness into stagnation, but do either of them realise that they are themselves ...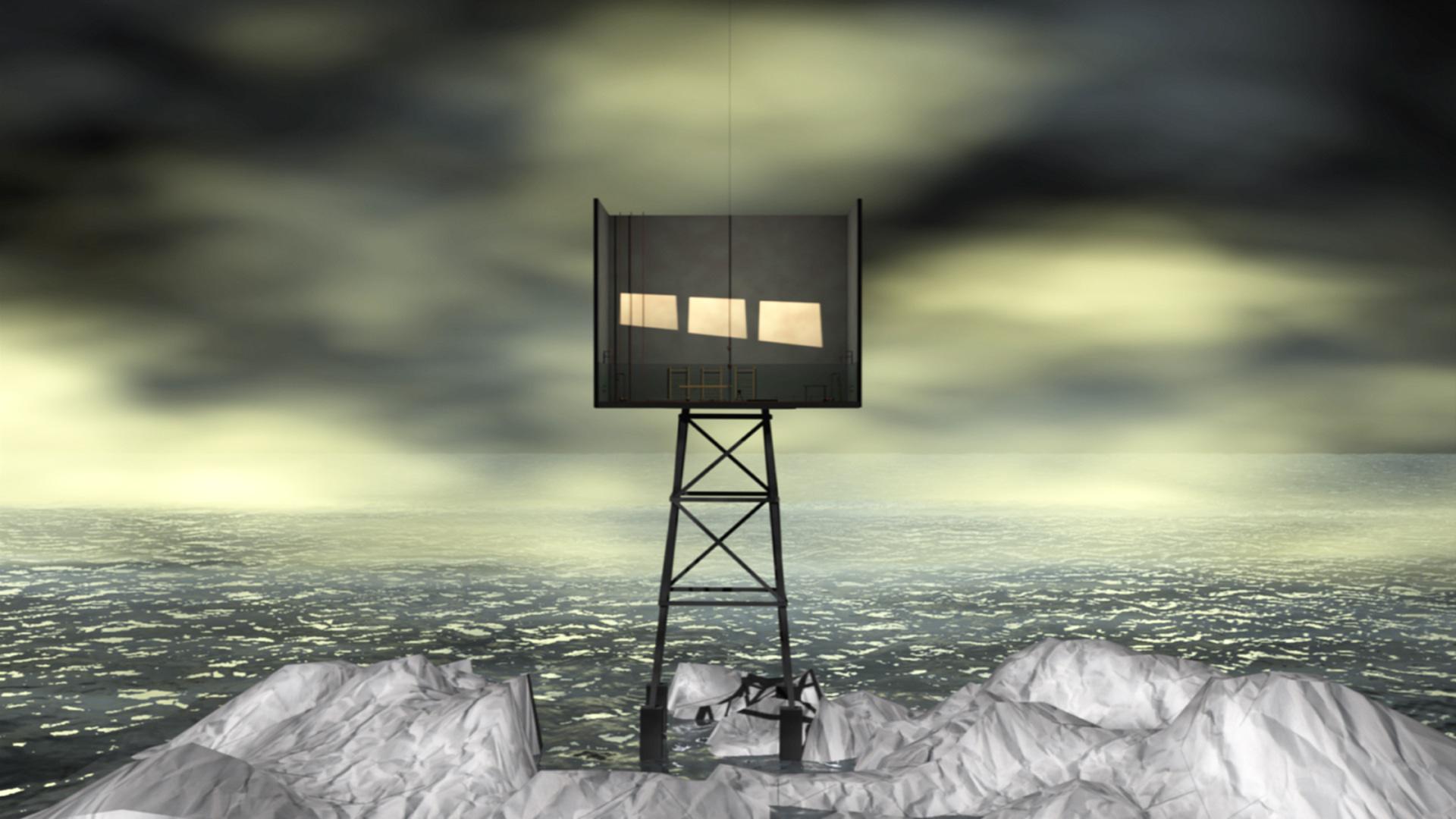 WHEN WISHING STILL HELPED
Susanne Wiegner, 2022, DE, 9 minutes

The title refers to the fairy tales of childhood. A single tracking shot wanders through fragments of space and landscapes, combining childhood memories and visions of the future into a surreal spatial narrative – without a happy ending.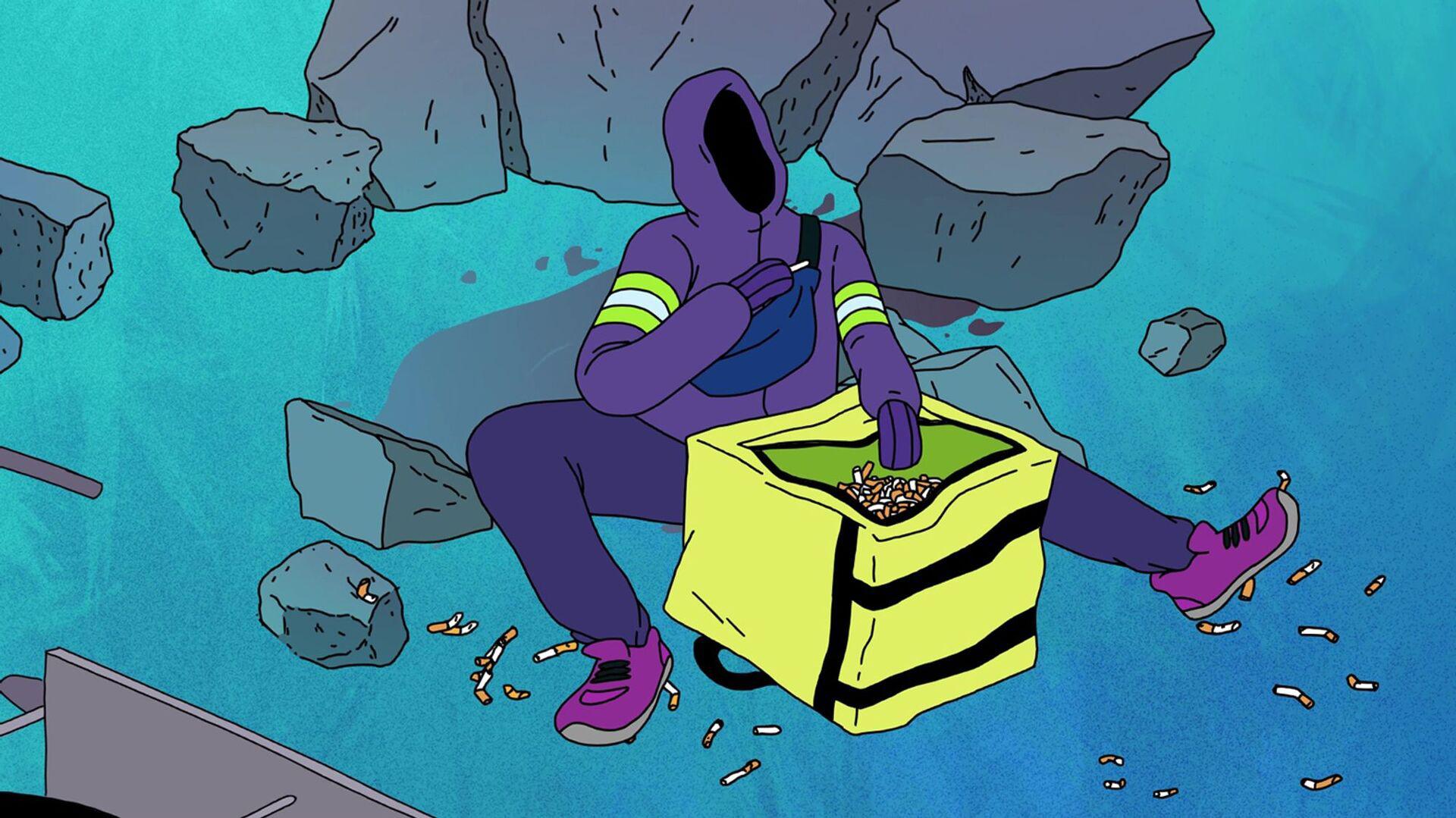 EL AFTER DEL MUNDO / THE WORLD'S AFTER
Florentina Gonzalez , 2022, FR, 11 minutes

Mankind no longer exists, only Fluor and Carlix remain, two ghosts in sportswear. They wander among the remains of an extinct civilization, one in search of a WiFi connection, the other in search of the head of a giant cetacean. A story of encounter and friendship, punctuated by a final playlist: that of the end of the world.Mankind no longer ex...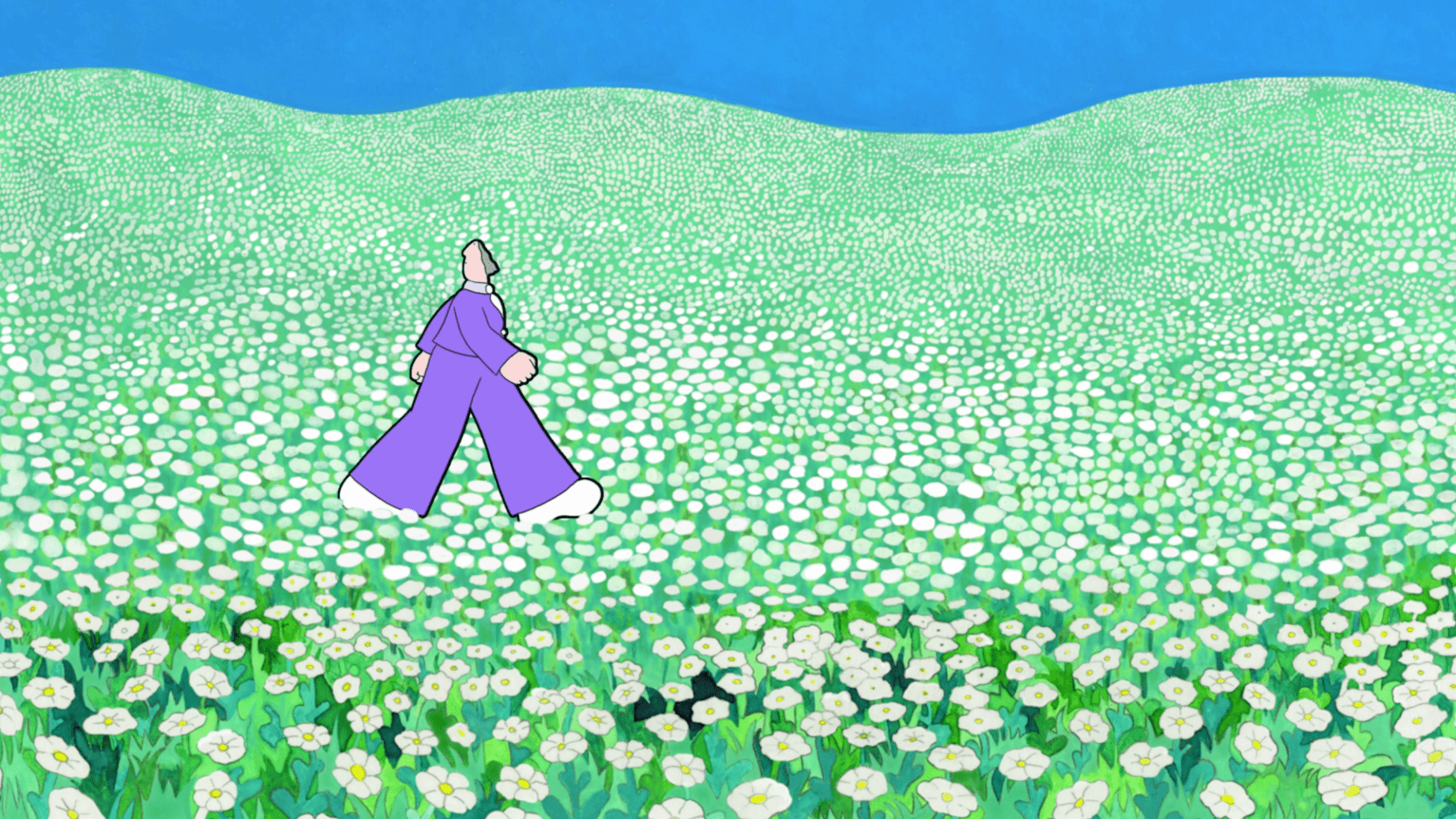 AU REVOIR JÉRÔME ! / GOODBYE JÉRÔME!
Gabrielle Selnet, Chloé Farr, Adam Sillard, 2022, FR, 8 minutes
This film is not available in FR, DE, ES, Andorra

Having just arrived in paradise, Jerome sets out to find his wife Maryline. In the course of his search, he sinks into a surreal and colourful world in which no one seems to be able to help him.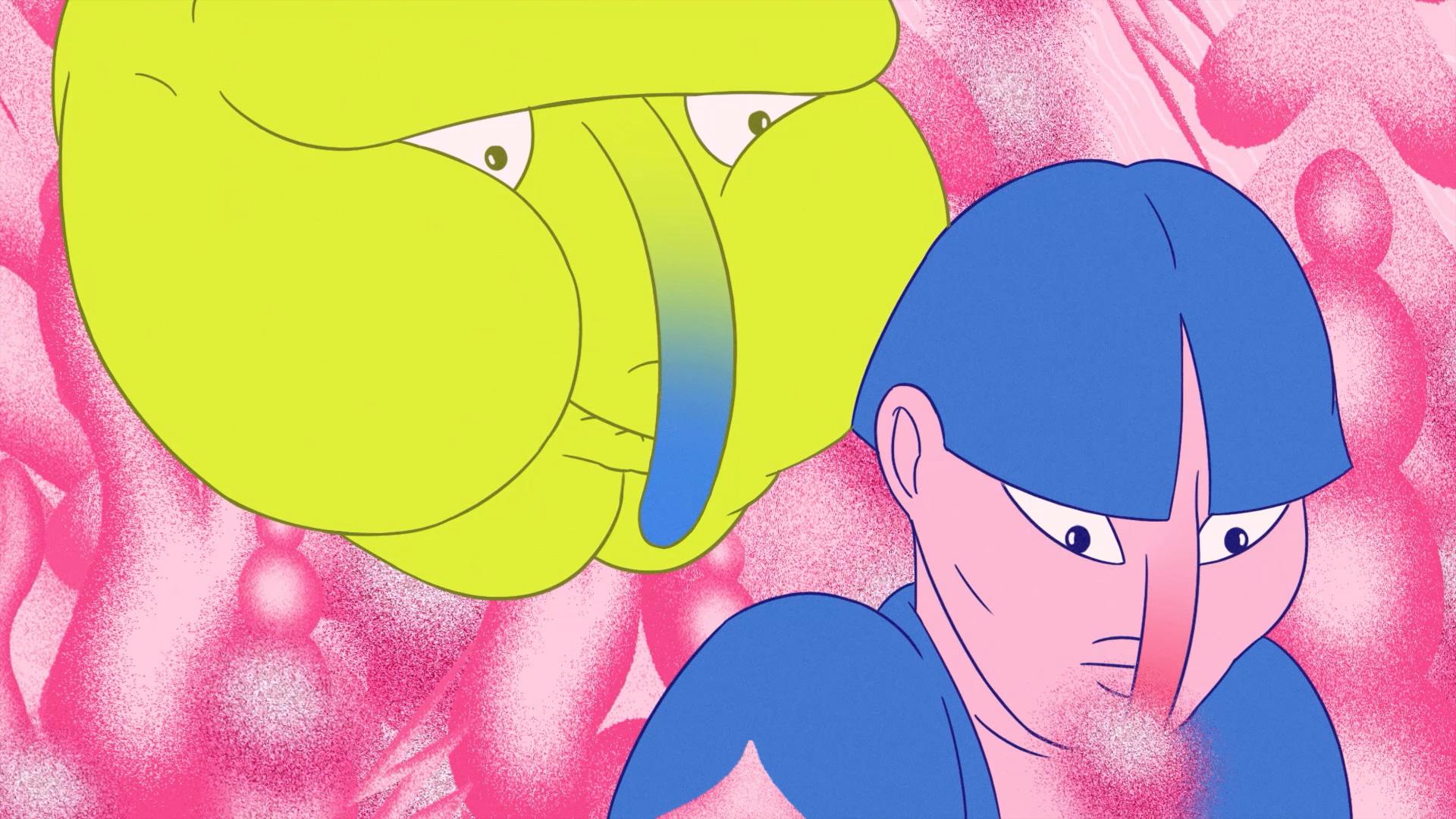 EATING IN THE DARK
Inari Sirola, 2021, GB, 9 minutes

Snaky dildos, setting boundaries and a journey through a mind-bending forest are all part of Siro's quest for selfdiscovery.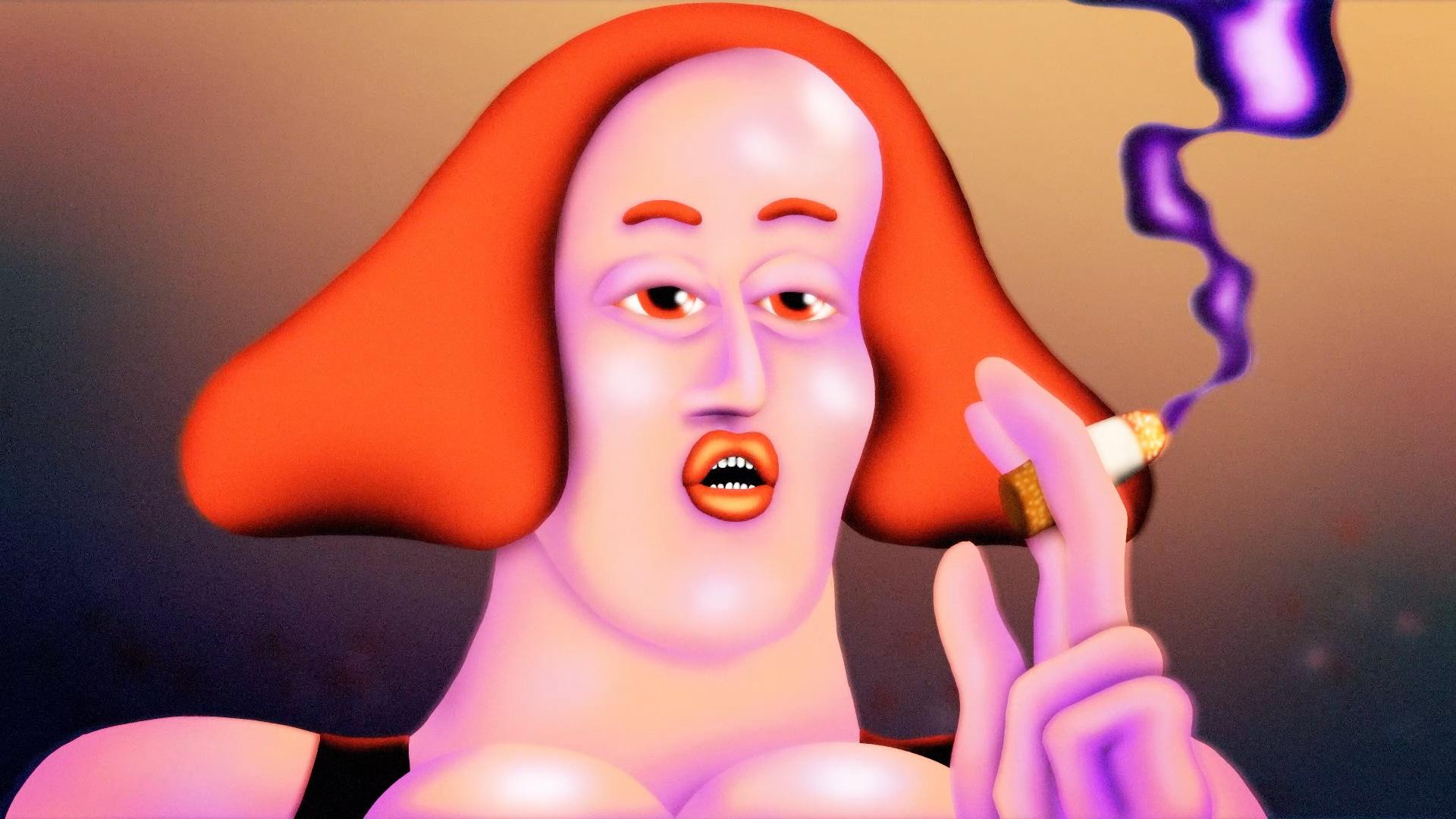 HOTEL KALURA
Sophie Koko Gate, 2021, GB, 5 minutes

A woman walks into a hotel bar on the romantic island of Sicily, waiting to be lit.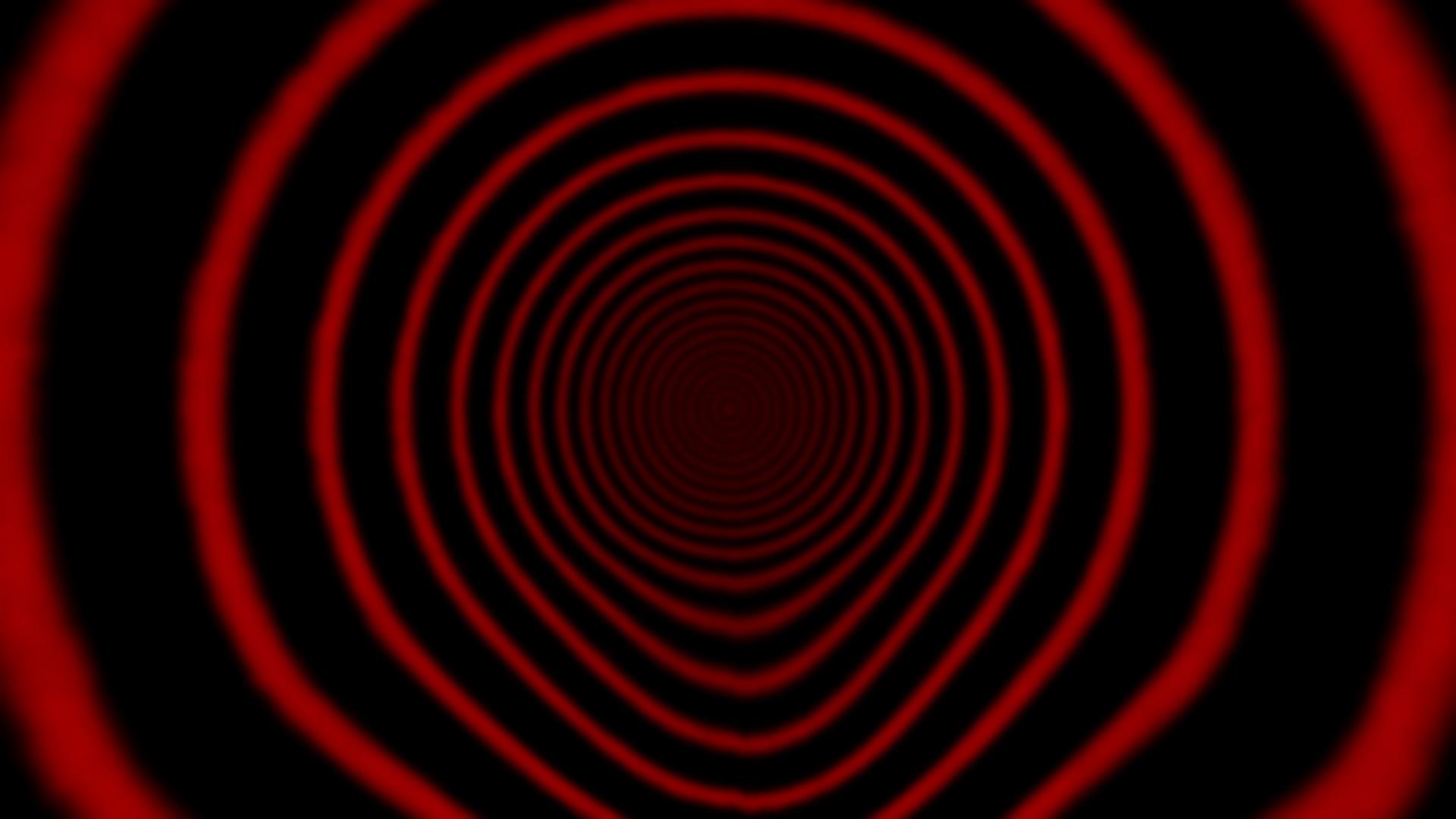 HAPPY DOOM*
Billy Roisz, 2022, AT, 4 minutes

Flickering and pulsating, spitting and swallowing at the same time. The screen becomes a vibrating membrane; colours, shapes, beats and sounds form a psychedelic whirlpool. A short, fastpaced audio-visual ode to the hypnotic power of colour and vertigo. (Berlinale)
*Warning: may affect viewers with photosensitive epilepsy