The presenter has activated the presenter mode. Would you like to follow?
Follow presenter
You are following the presenter.
Stop following presenter
AUSTRIAN PANORAMA



82 min
Cinema: Sat. 11.3., 16:30 + Q&A / Historischer Saal, METRO Kino
Q&A with Ani Antonova, Sarah Braid, Yujin Cho, Alexandra Dzhiganskaya, Englert Charlotte,
Susanne Jirkuff, Regine Kafeder, Silvia Knödlstorfer and Moana Vonstadl, moderated by Nana Thurner
Sun. 12.3., 15:00 / Pleskow Saal, METRO Kino
The protagonists of this program are dealing with social media overload, finding courage within themselves, or taking a stand against an unacceptable status quo. Animation is coupled with architecture, scientific found footage or artificial intelligence to explore the artistic process itself. It is a collection of unique perspectives that shift in tone from light-hearted to contemplative, addressing current issues but also finding inspiration in history.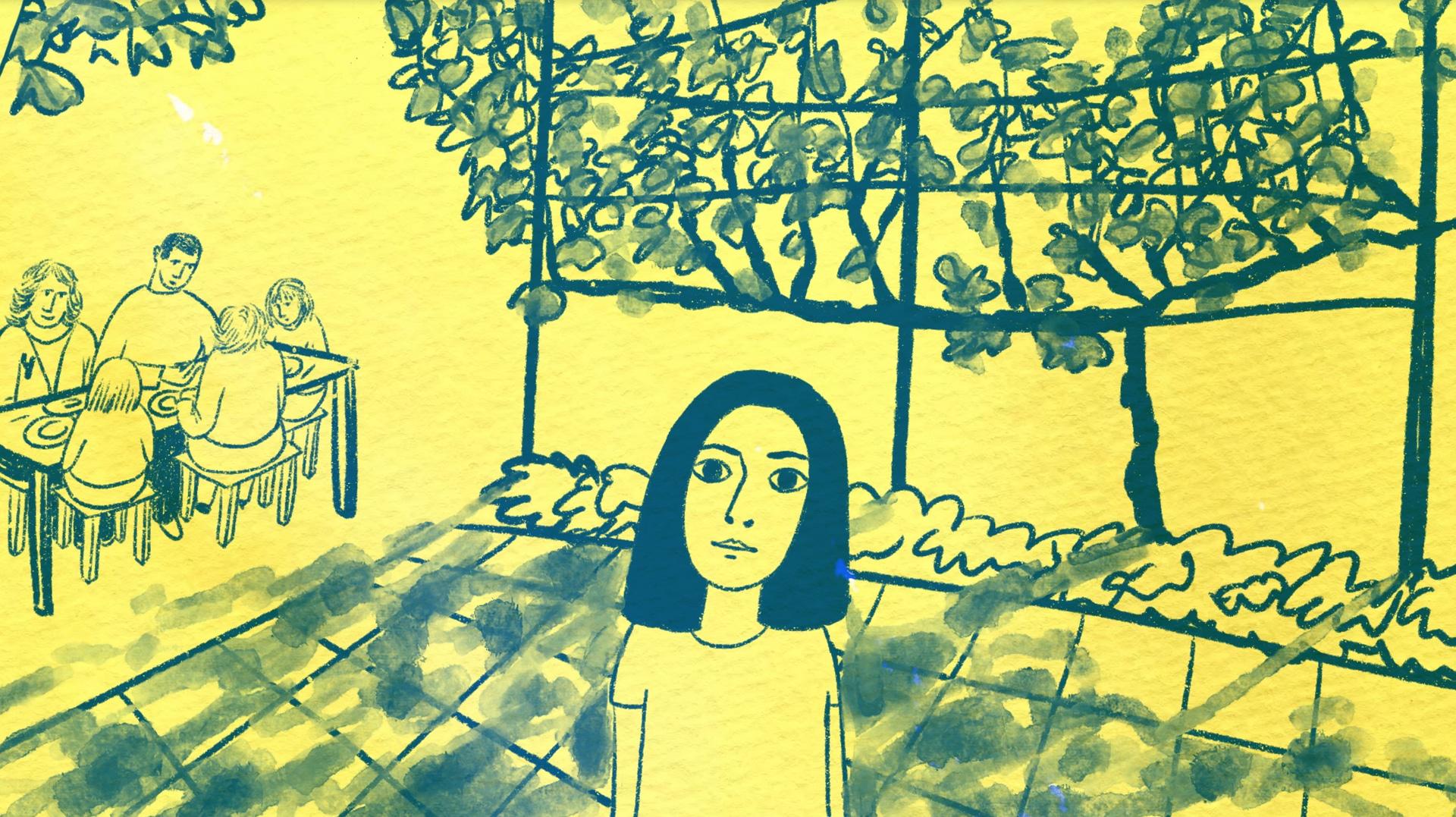 UNDER THE ENDLESS SKY
Alexandra Dzhiganskaya, 2022, AT and UA, 4 minutes

In animated blue and yellow drawings, the Ukrainian artist conjures up childhood memories and explores how memories are preserved.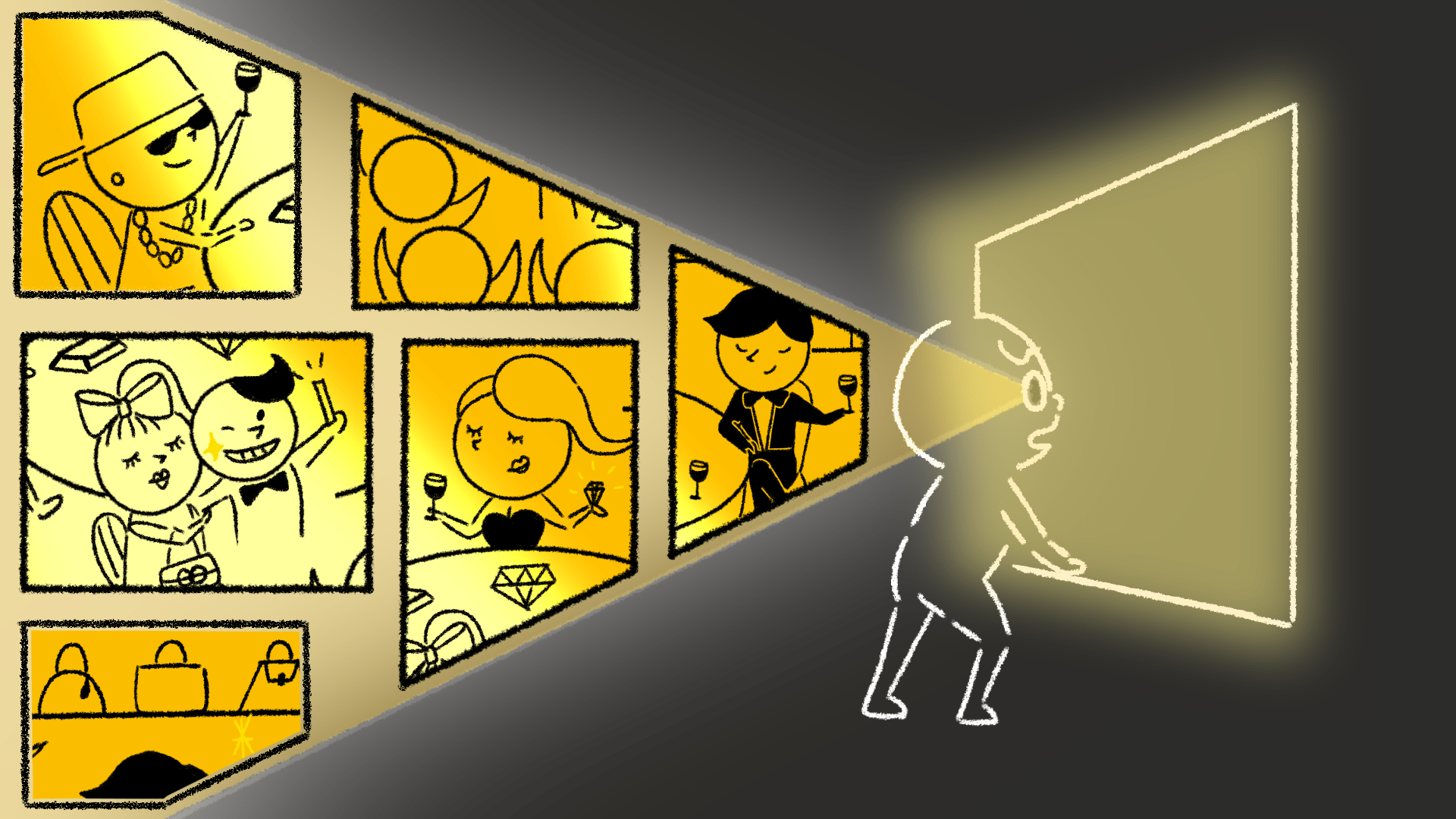 DIE WAND VOR AUGEN / THE WALL IN FRONT
Yujin Cho, 2022, AT, 6 minutes


The film is a poignant description of smartphone and social media addiction and its physical and psychological effects.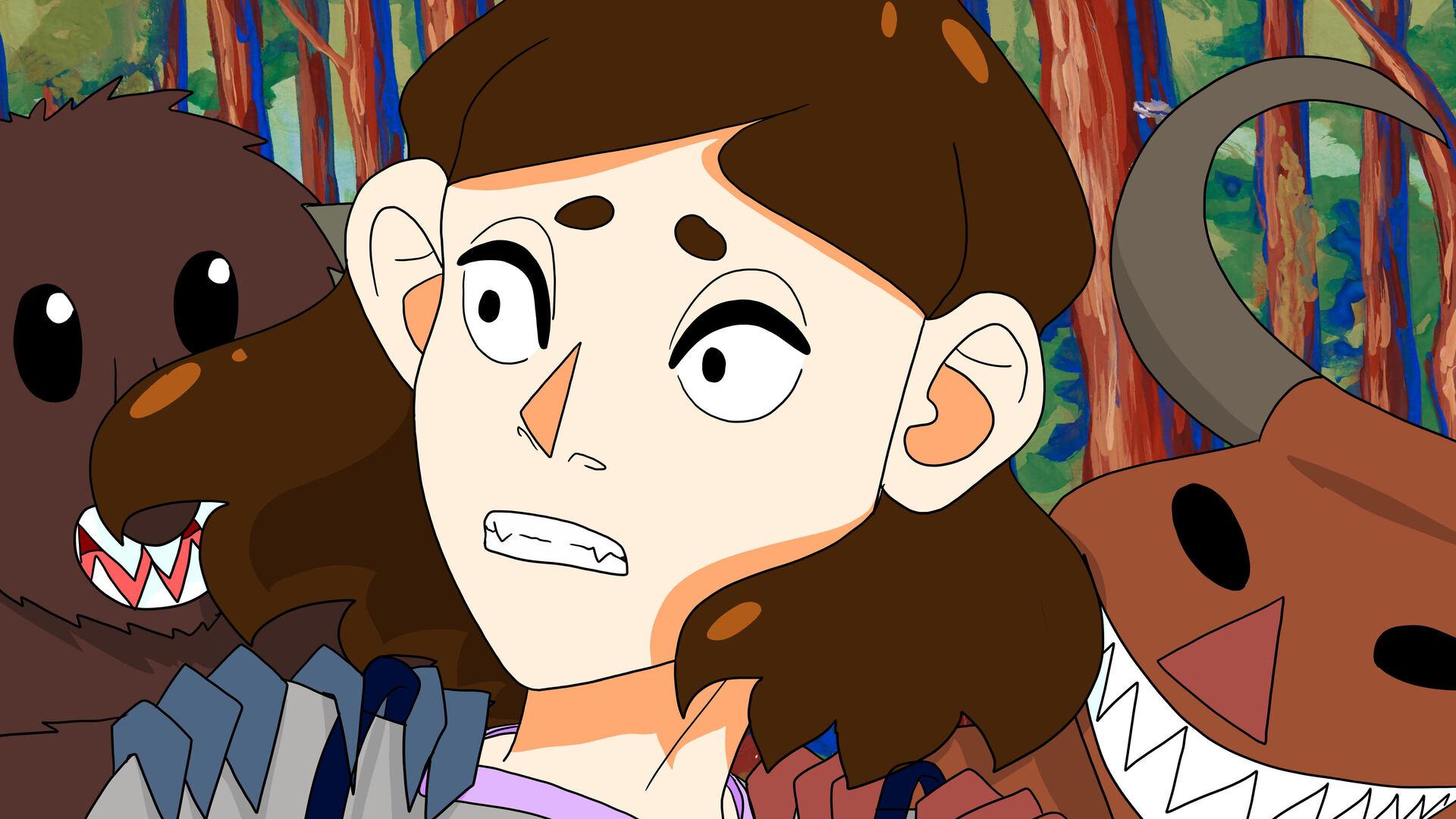 DER WUNSCH / THE WISH
Silvia Knödlstorfer, 2022, AT, 10 minutes

Nora wants to save insects from extinction. In order to be able to achieve her goal, she has to face her fear and free herself from misconceptions.
JOY OF MISSING OUT
Charlotte Englert, 2021, AT, 2 minutes

The joy of missing out is the opposite of FOMO: the fear of missing out, i.e., the feeling that everyone else has a better and more fulfilling life. The film is a vivid portrayal of a young introverted woman and her everyday emotional world.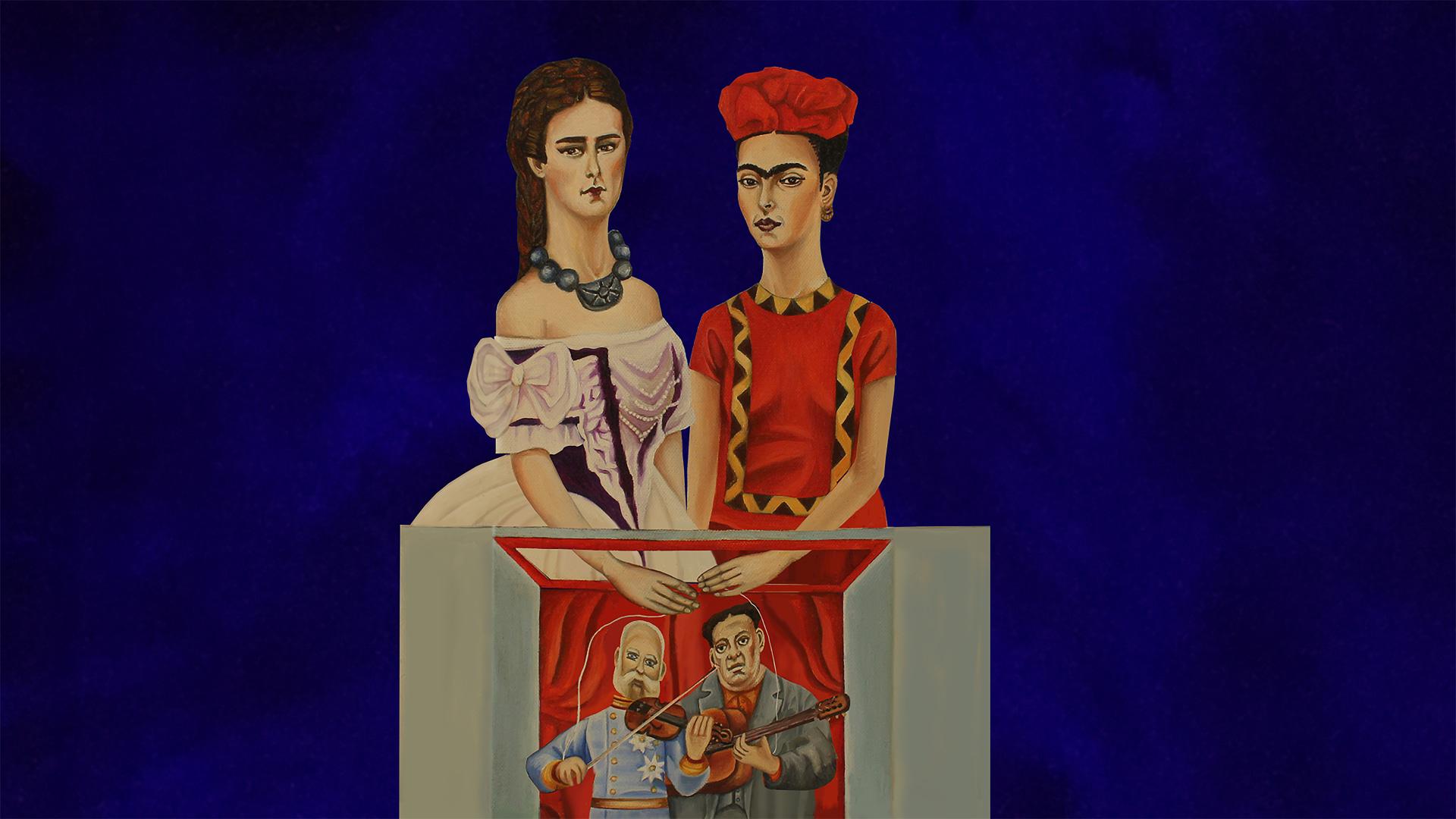 FRIDA UND SISI PARTNER IN CRIME
Regine Kafeder, 2022, AT, 7 minutes

A chance encounter creates an immediate connection between painter Frida Kahlo and Austrian empress Sisi. The film describes their shared journey of liberation from rigid structures with a humorous approach.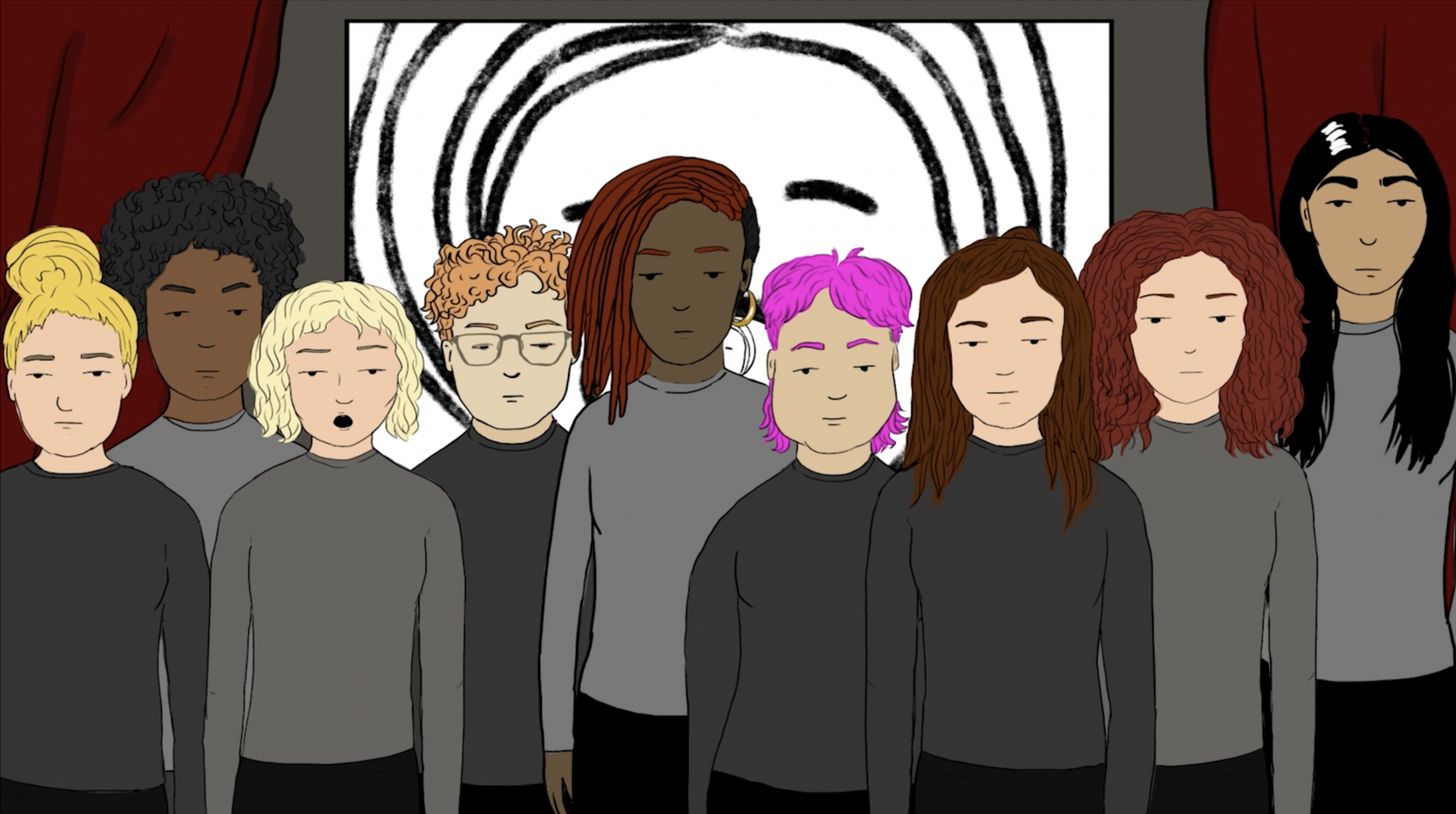 HOLLADIO HODS GSOGT
Sarah Braid, 2022, AT, 5 minutes

In this music video, women have their say and take a vocal stand against everyday sexism, misogyny and sexual harassment.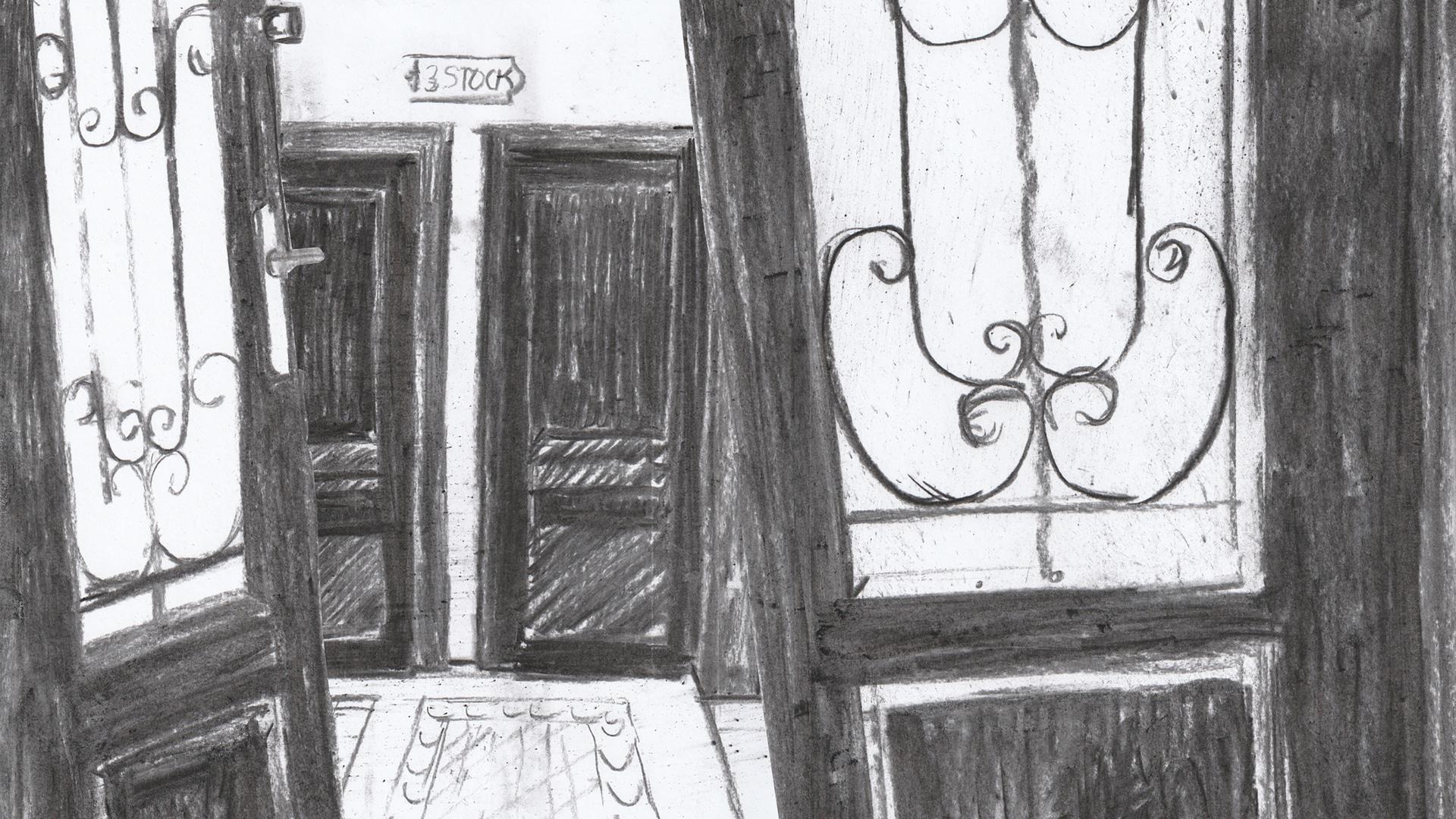 WO ICH WOHNE / WHERE I LIVE
Susi Jirkuff, 2022, AT, 11 minutes

Based on a story of the same name by Austrian writer Ilse Aichinger, the film traces the gradual descent of a woman – or rather, her apartment – down into the basement of her building.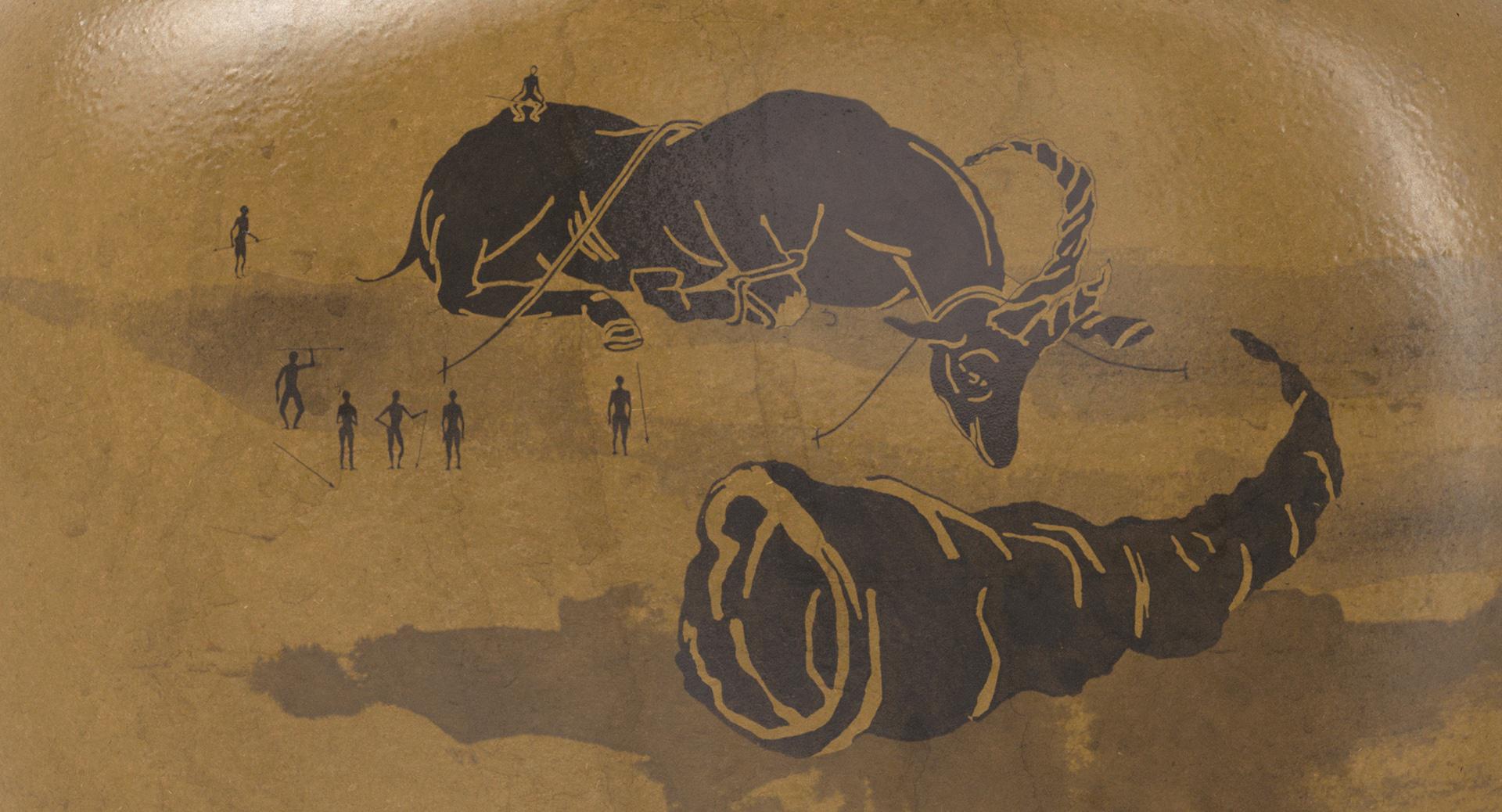 CORNUCOPIA
Ani Antonova & Dimiter Ovtcharov, 2022, AT and BG, 8 minutes

A man is wandering about, forever searching for the magical cornucopia he longs for. His trials and tribulations are brought to life on the surface of an ancient vase.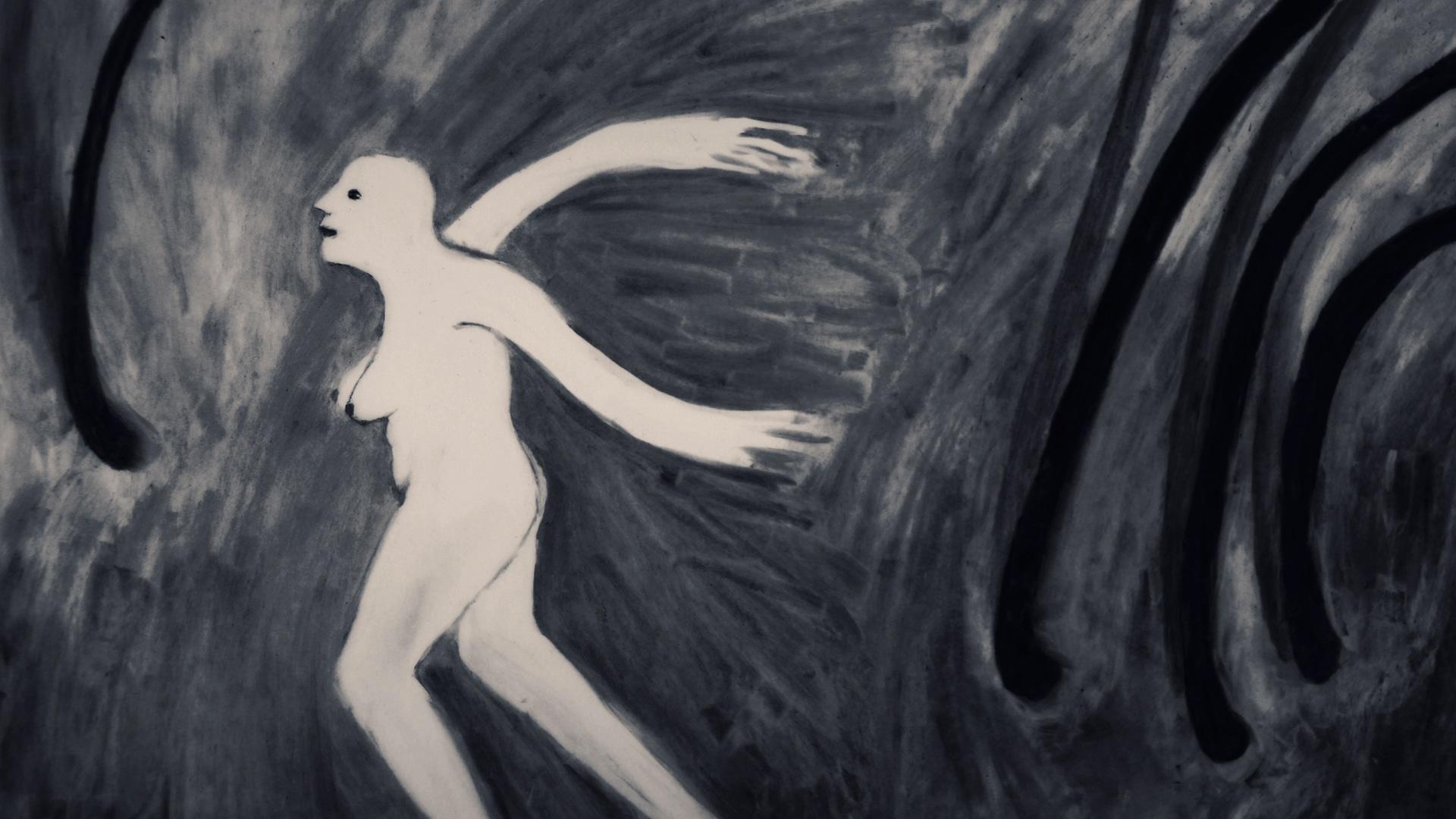 THE BODY IS SO RESILIENT
Moana Vonstadl, 2022, AT and DE, 5 minutes

Examining female hunger and its manifold facets, this hybrid project presents a raw and lyrical gaze into a wild Garden of Eden where we find a vague version of Eve as a heroine with her own desires and cravings.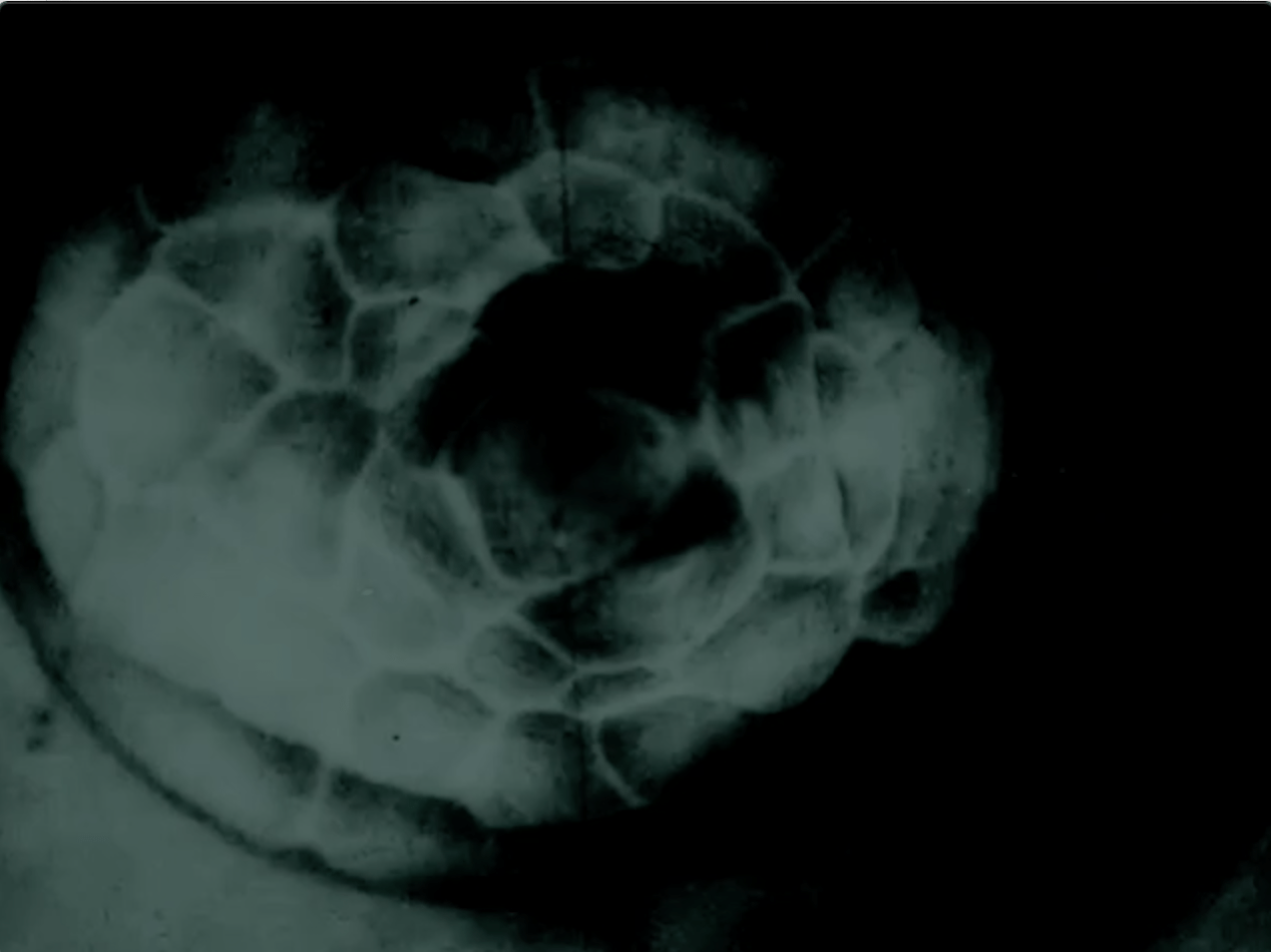 OCCHIOLINO*
Michaela Grill, 2022, AT, 11 minutes

Appropriated material from a 1920s scientific film seems to be showing a huge blinking eye. What we are actually seeing, though, is microscopic views of a cell dividing, massively enlarged and accompanied by a pulsating synth sound.
*Warning: may affect viewers with photosensitive epilepsy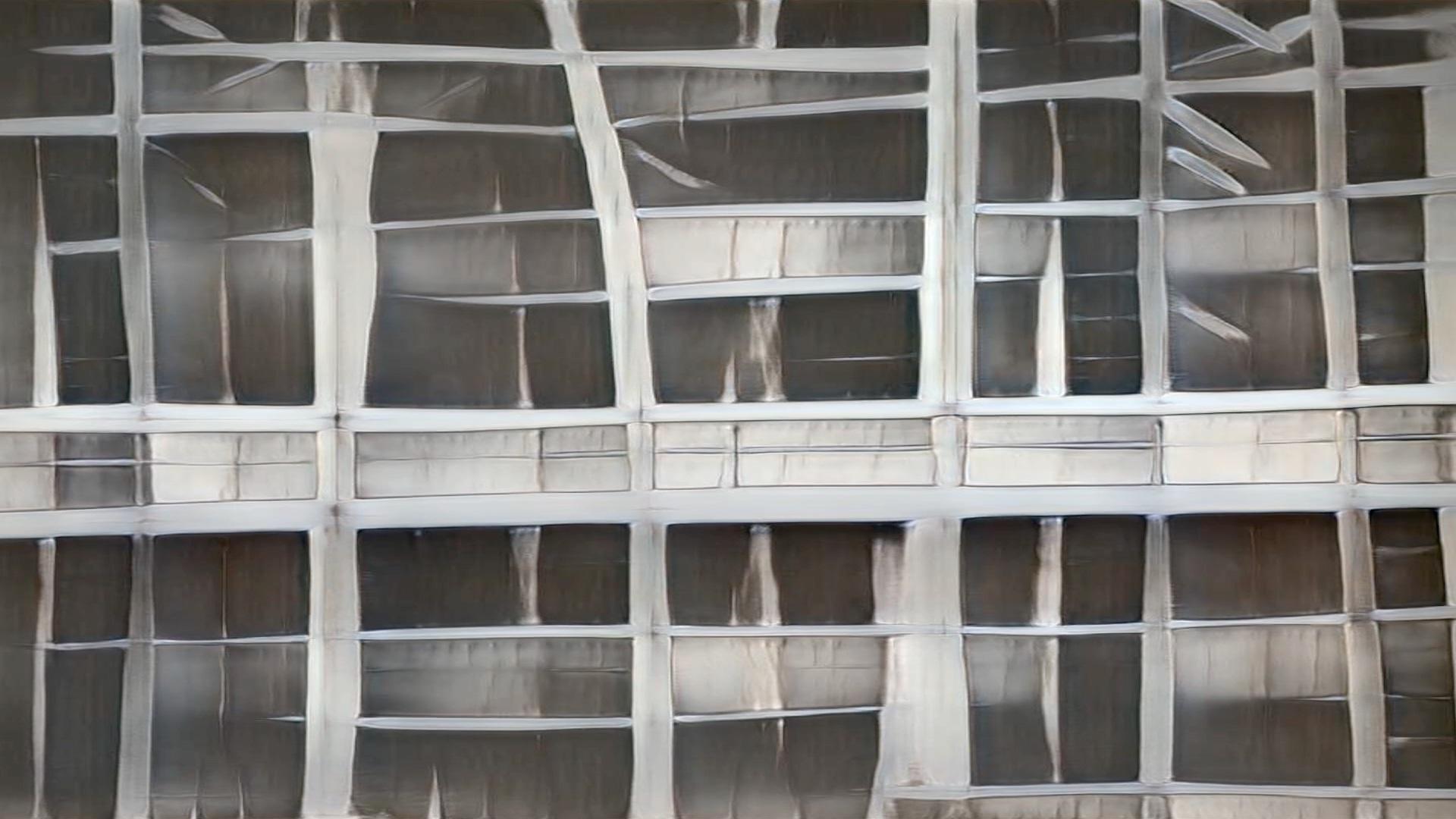 THE ARTIST IN THE MACHINE
Claudia Larcher, 2022, AT, 3 minutes

The Filmmaker fed the data of her previous works into selflearning neural networks that used this input to create their own images and sounds. The film is a reflection on the current transformation driven by artificial intelligence and its impact and consequences.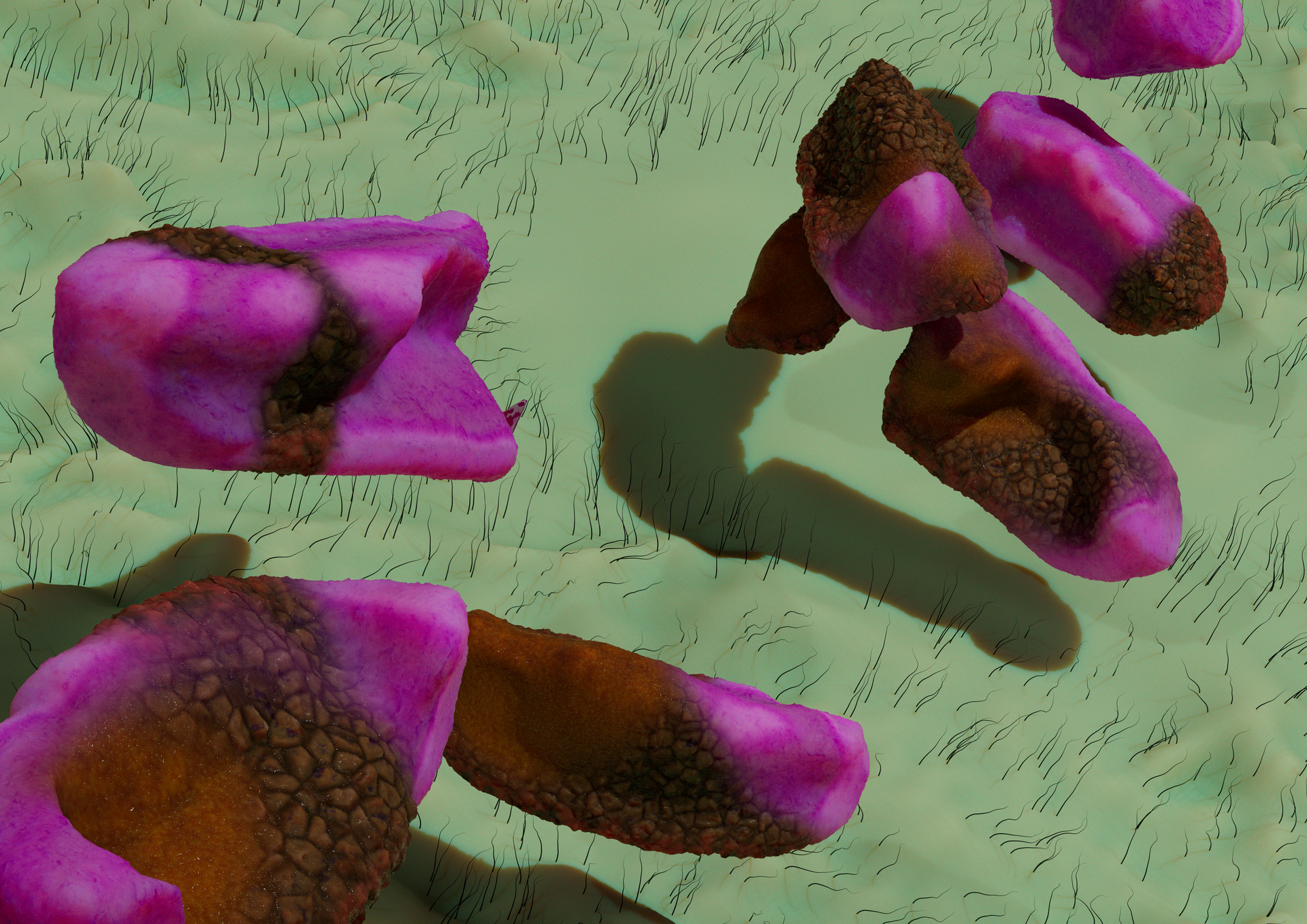 SLUGS'N'TONGUES
Margareta Klose & Peter Várnai, 2022, AT, 4 minutes

In a fantasmatic parallel reality, entities morph between slugs and tongues like microbes while producing velar, uvular, and glottal sounds and performing love poems.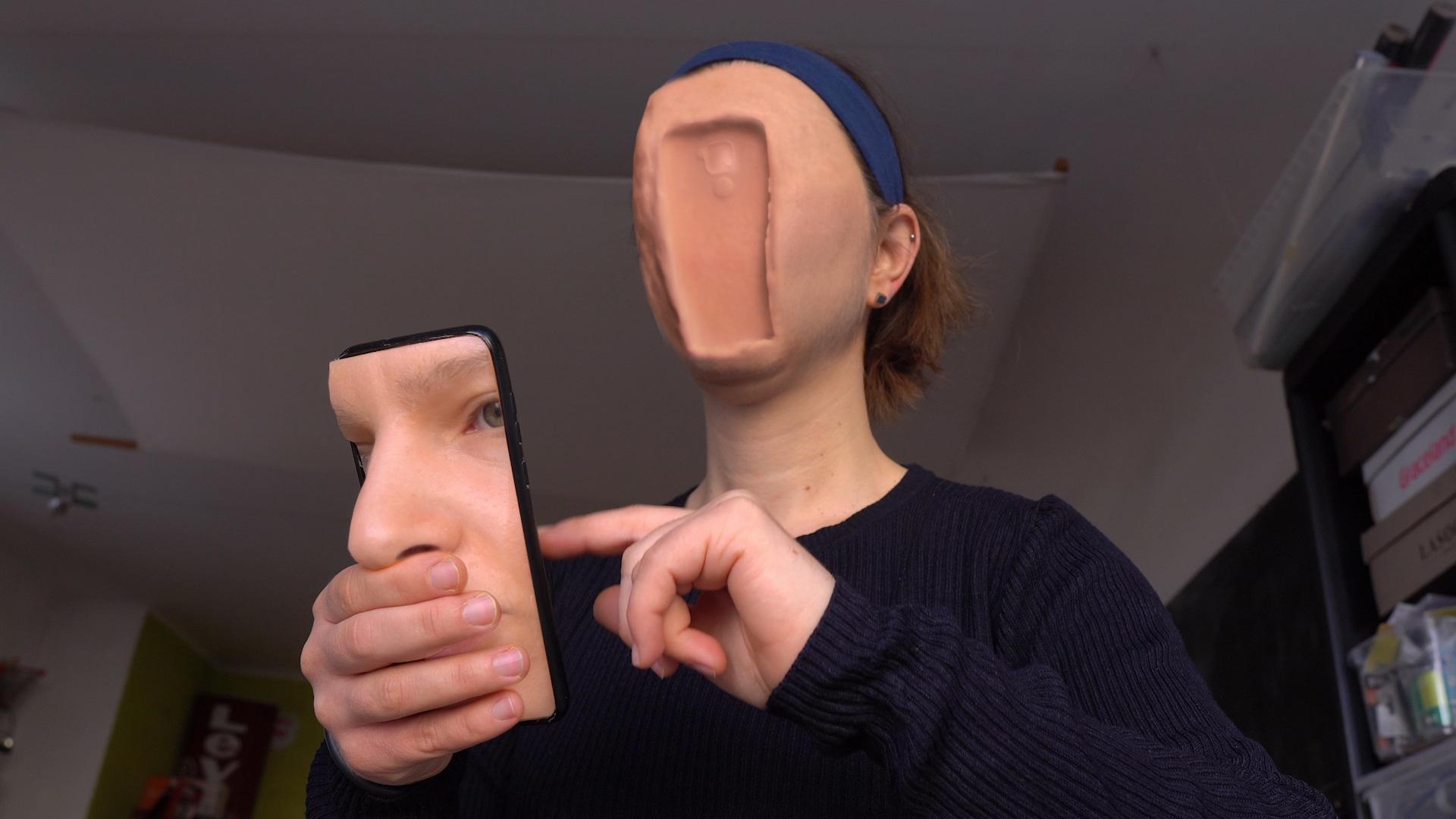 ISSUES WITH MY OTHER HALF
Anna Vasof, 2022, AT, 6 minutes

The unpleasant loss of controllability of the body is mixed with the pleasurable and imaginative transformation of everyday objects and processes in order to make tangible the illusion machine of cinema and our sluggish vision. (Brigitta Burger-Utzer)