The presenter has activated the presenter mode. Would you like to follow?
Follow presenter
You are following the presenter.
Stop following presenter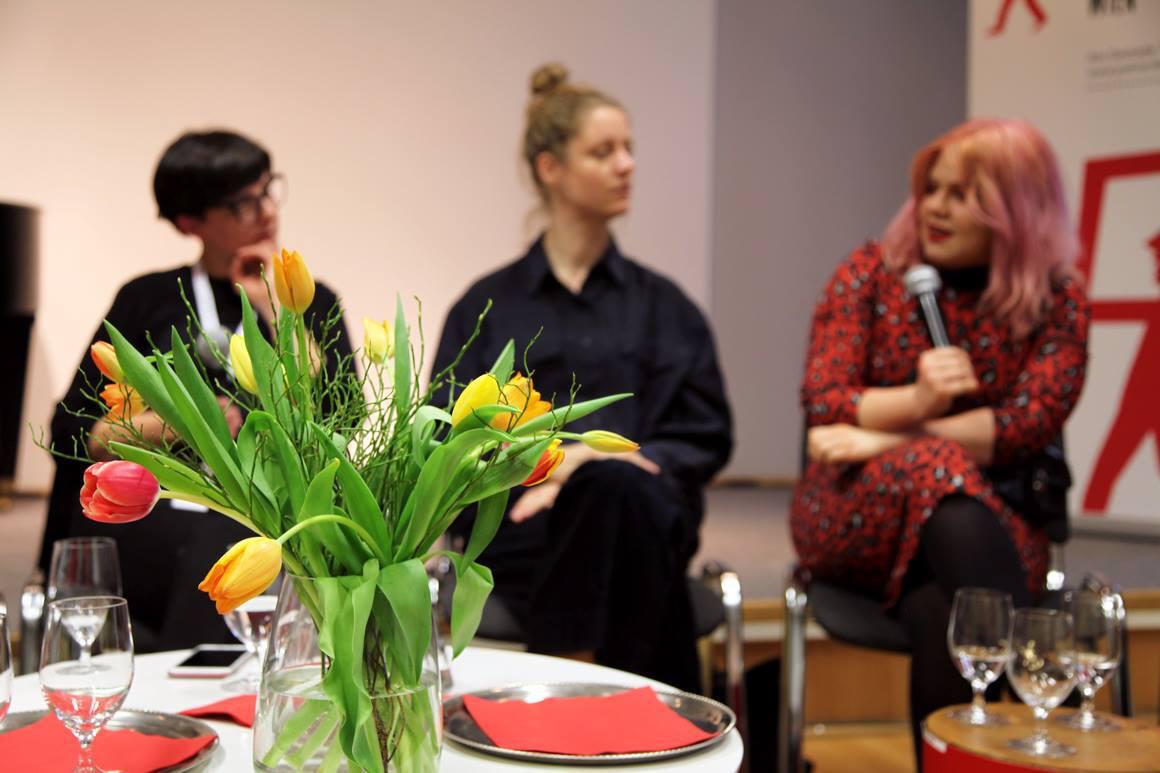 SAT 12 MARCH, 15:00
Moderation by Djamila Grandits
Historischer Saal,
METRO Kinokulturhaus
Johannesgasse 4, 1010 Vienna

MEET THE ARTISTS OF THE INTERNATIONAL COMPETITION

The panel discussion features our filmmakers. They each go into detail about their own films and give insight into their creative process. The round table will be held for 1,5 hours so there is plenty of time to get a glimpse into each of their films and the behind-the-scenes.
This is your opportunity: Ask the questions you always wanted to know about animation and your favourite works!

With: Marion Täschler (ALLESWASICHBERÜHRE), Renee Zhan (SOFT ANIMALS), Irena Jukić Pranjić (REAL BOY), Špela Čadež (STEAKHOUSE) Noa Berman-Herzberg & Osi Wald (HOLY HOLOCAUST), Marta Pajek (IMPOSSIBLE FIGURES AND OTHER STORIES I) Anna Podskalská (RUDÉ BOTY / RED SHOES) Anna Budanova (DEUX SŒURS/TWO SISTERS), Héloïse Ferlay (LES FILLES DU VENT / THE GIRLS OF THE WIND), Shin-Yen Huang (LA CONFITURE DE PAPILLONS / BUTTERFLY JAM), Betina Kuntzsch (LOÏE FULLER – DIE ELEKTRISCHE FEE / THE ELECTRIC SPRITE) Veronika Schubert (MINDSET)
Moderated by Djamila Grandits