The presenter has activated the presenter mode. Would you like to follow?
Follow presenter
You are following the presenter.
Stop following presenter
WORK AFFAIRS



72 min
Online: Sat. 12.3., 19:00
online available for 48 hours
Cinema: Sun. 13.3., 17:00 (Historischer Saal)
Q&A moderated by Djamila Grandits
with Fabienne Priess + Levin Tamoj (TICK)
Thu. 10.3., 18:00 (Pleskow Saal)

The program expands on what creativity can look like in a capitalist economy. Through experimentation, embalming and immigration, we see how these women leave their mark on the world. The films broaden the scope of how we define work and what constitutes value, as the emancipating qualities of labour are often offset by exploitation. This attests to our potential on the wide horizon of counter-patriarchal activity.

This program is supported by: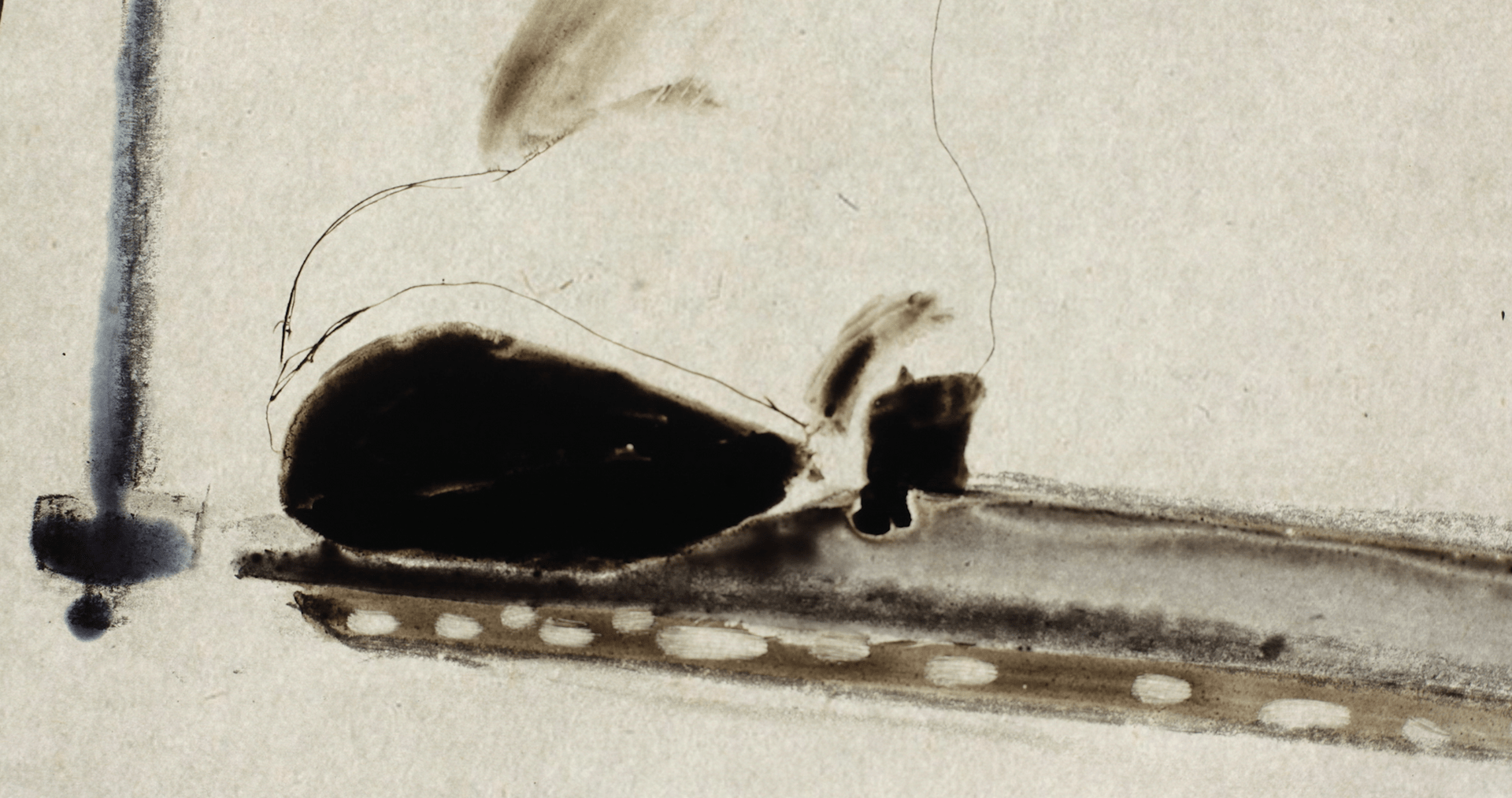 FLEETING: HERE & THERE
Gilnaz Arzpeyma, 2021, [country], 2 minutes

Mechanical and organic loops morph into each other in an experimental exploration of saturation and breath as a never-ending quest of presence.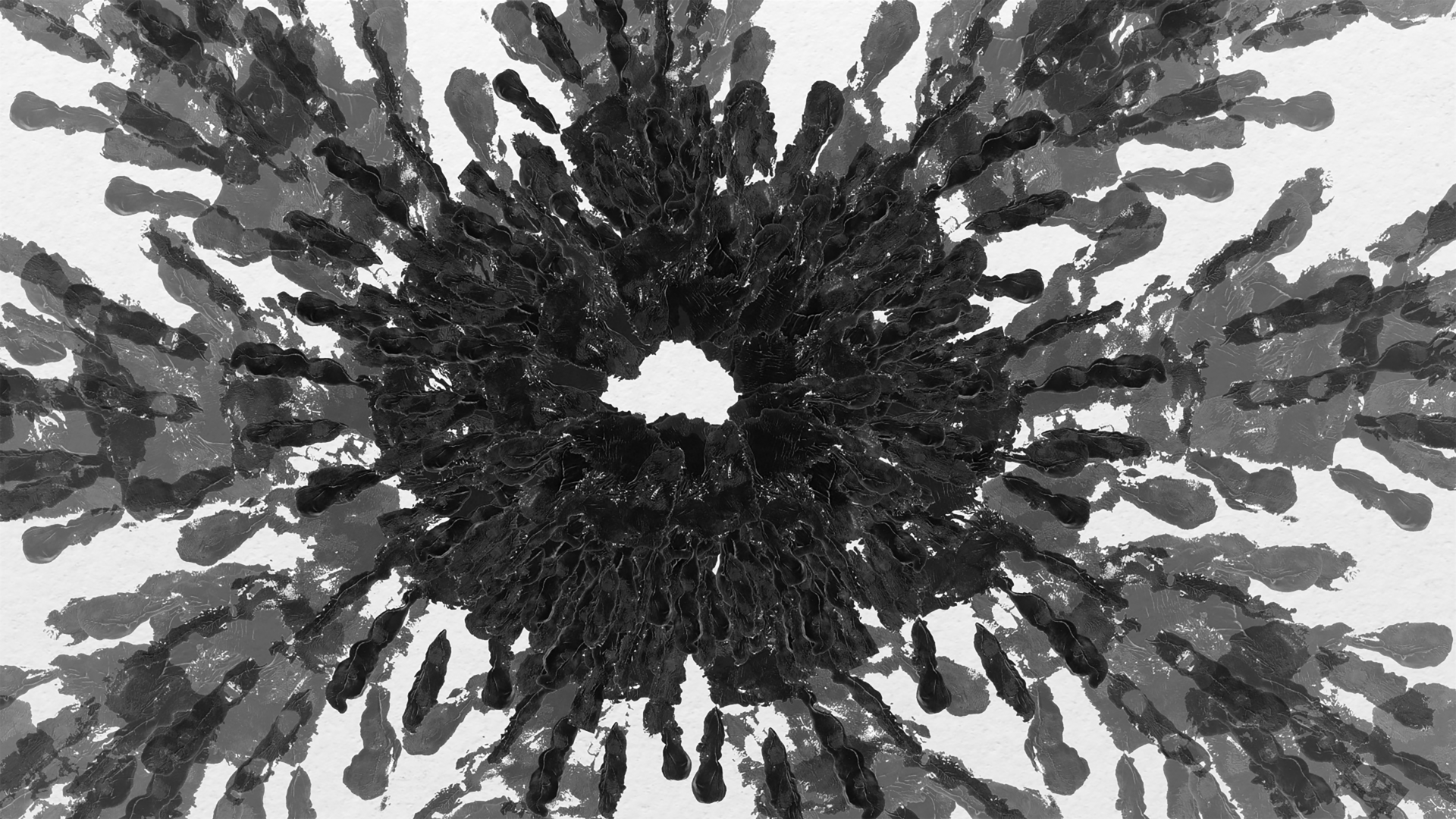 HANDPRINT PARADE
Eunmi Kang, 2021, [country], 3 minutes

A child's handprint transforms into multiple patterns that interact with musical beats and rhythms to create an audiovisual parade. Preliminary handprint images act as visual components in compositing the patterns like toy blocks.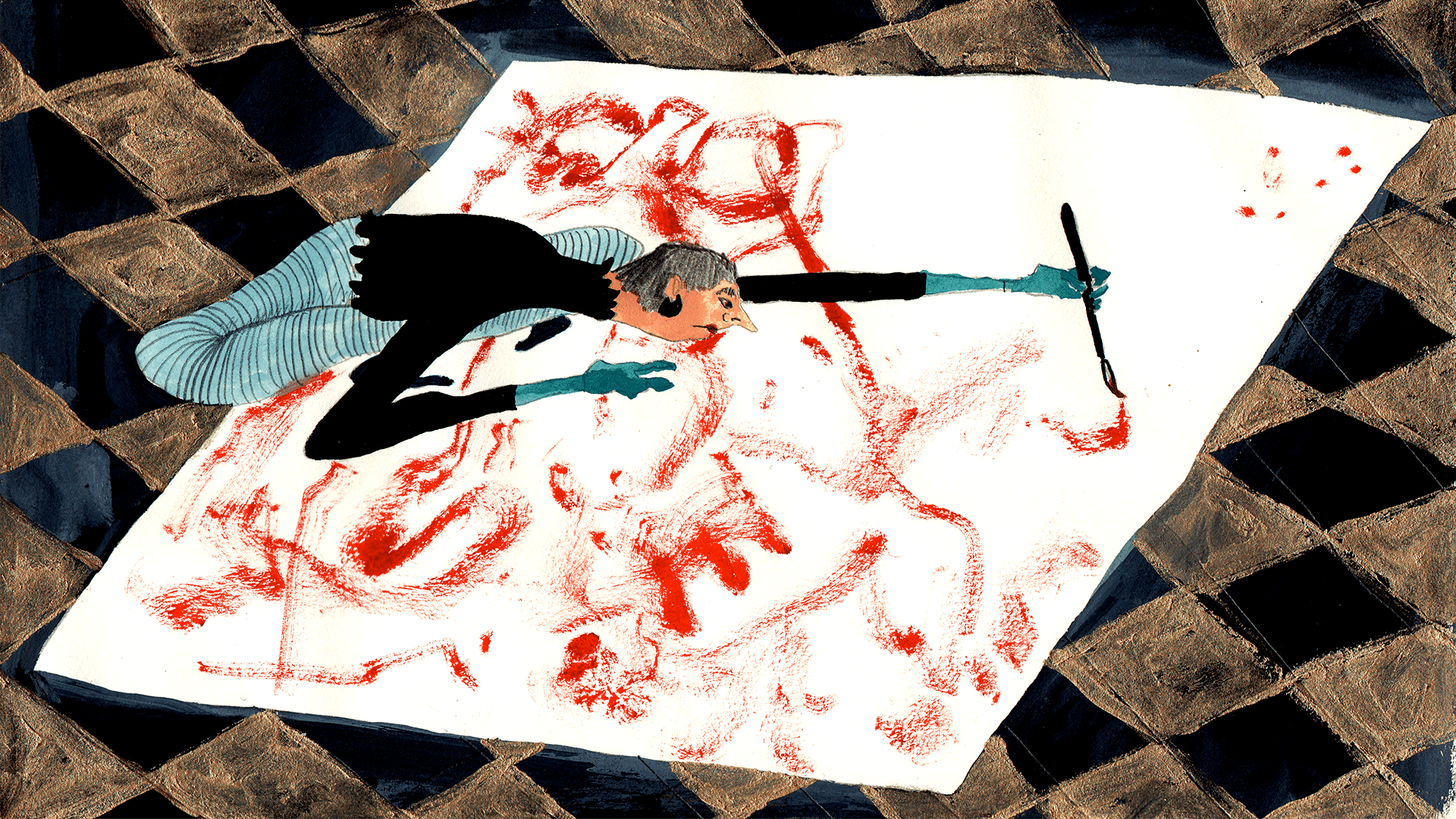 DRAWN UNDREW DRAW
Angel Wu, 2020, [country], 4 minutes

Introspection in three acts. One: why do you draw? Two: how did you start drawing? Three: why did you stop drawing? Artistic creation in a neoliberal economy may cause us to stop or even forget who we are. Let's remember that we are creators, not random faces in the crowd.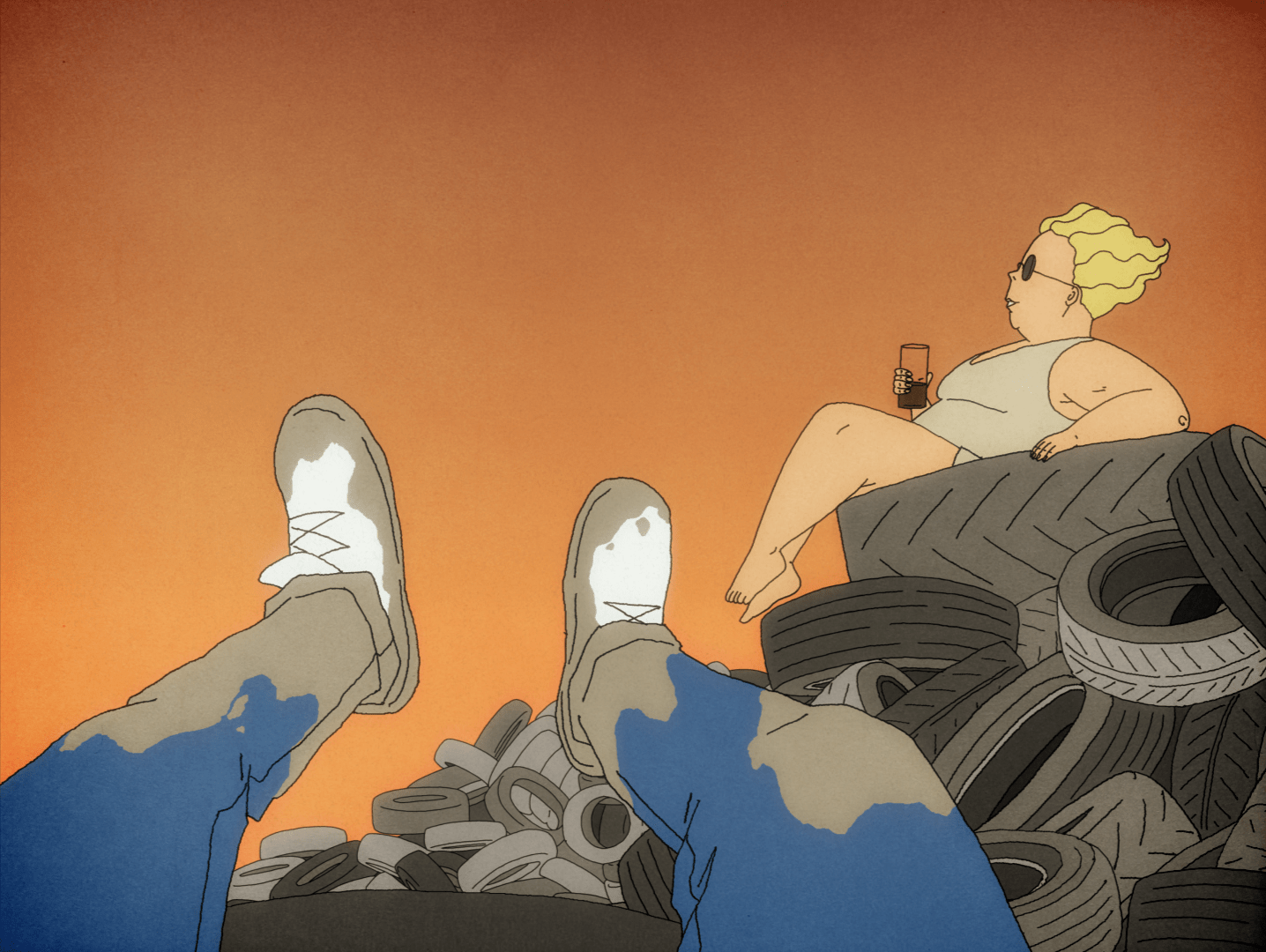 PAS DE TITRE / NO TITLE
Alexandra Myotte, 2021, [country], 9 minutes

A small-time UFOlogy reporter seeks out a woman rumoured to have been abducted by aliens. We discover Louisiane Gervais, a brilliant blind sculptor. The film explores the ambiguous relationship that exists between an artist, their work and their audience.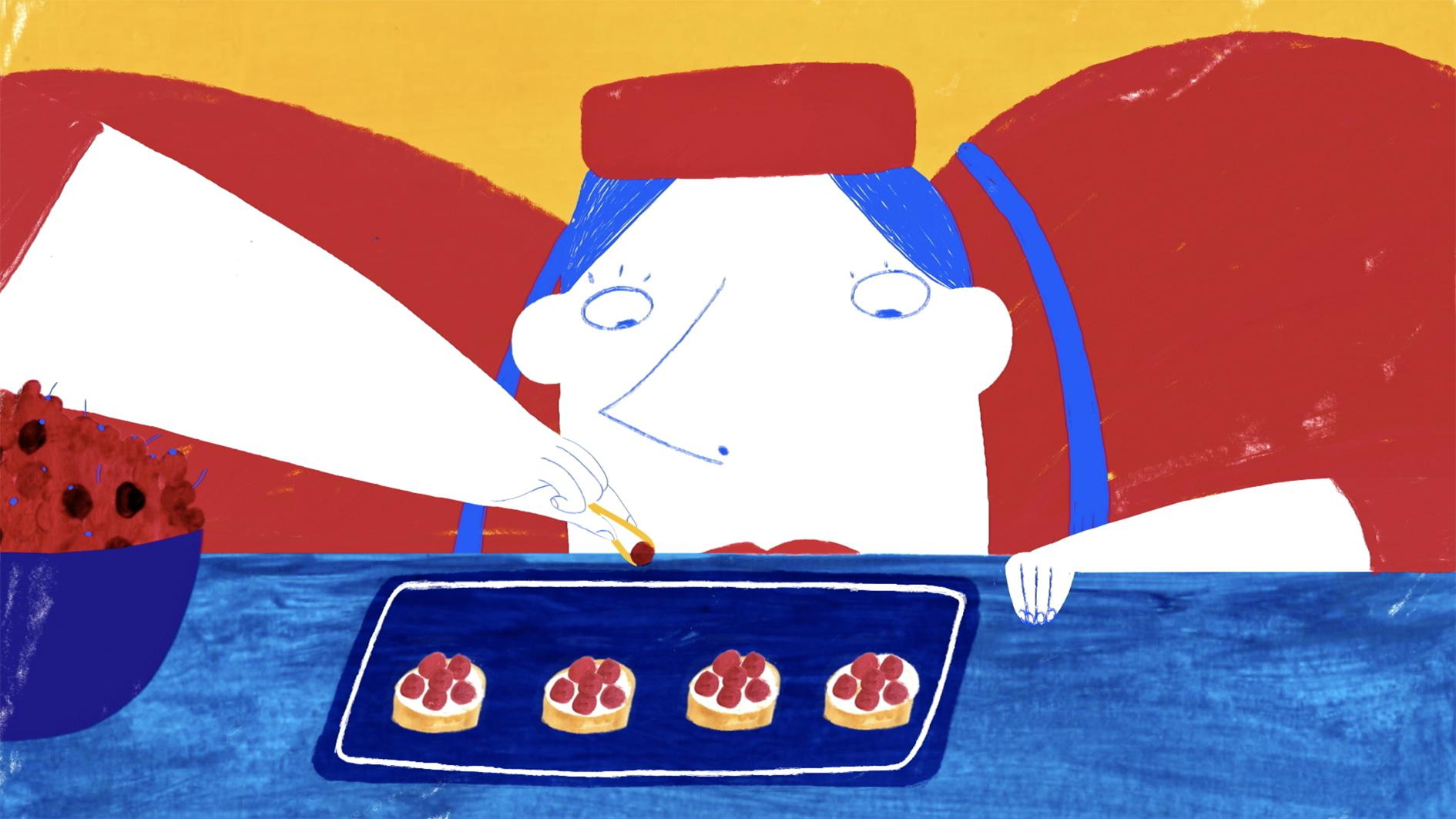 INTERVALLES / INTERVALS
Mitchelle Tamariz, 2021, [country], 3 minutes

Despite doing most of the cooking in human history, female chefs hold less than 5% of Michelin stars globally. Intervalles introduces us to a lone lady-baker amongst men. Our heroine has to be rigorous, precise. She makes a mistake and remembers the sheer pleasure of baking by herself, for herself.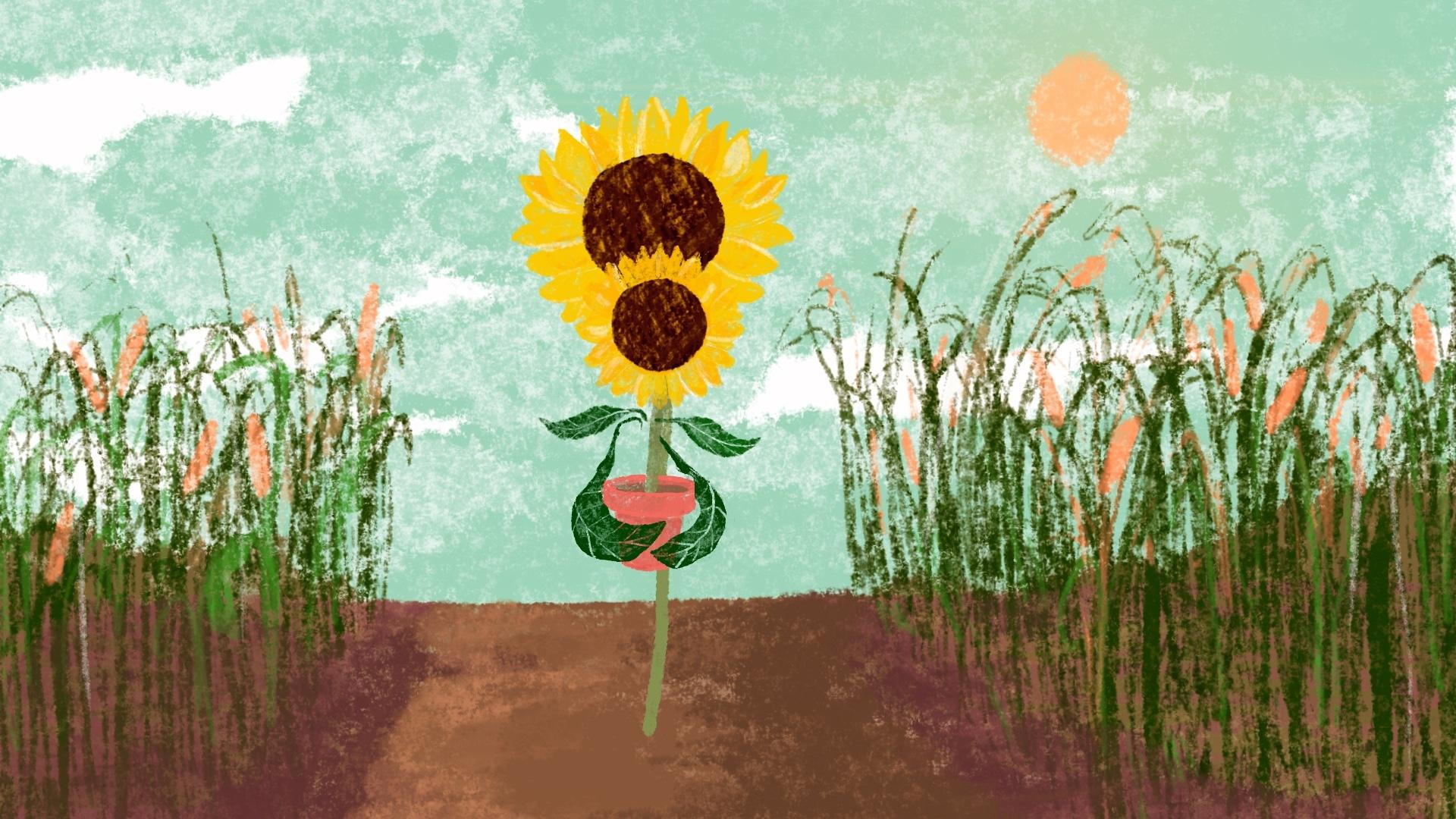 MY MOTHER'S HAIR
Zeynep Sıla Demircioğlu, 2020, [country], 4 minutes

A Turkish mother migrates to Germany to work, without her children. Reuniting the family takes years. The youngest daughter, Özgür, shares her story of growing up without a mother. The film shows how the macrocosm of global economics can rupture the microcosm of the family.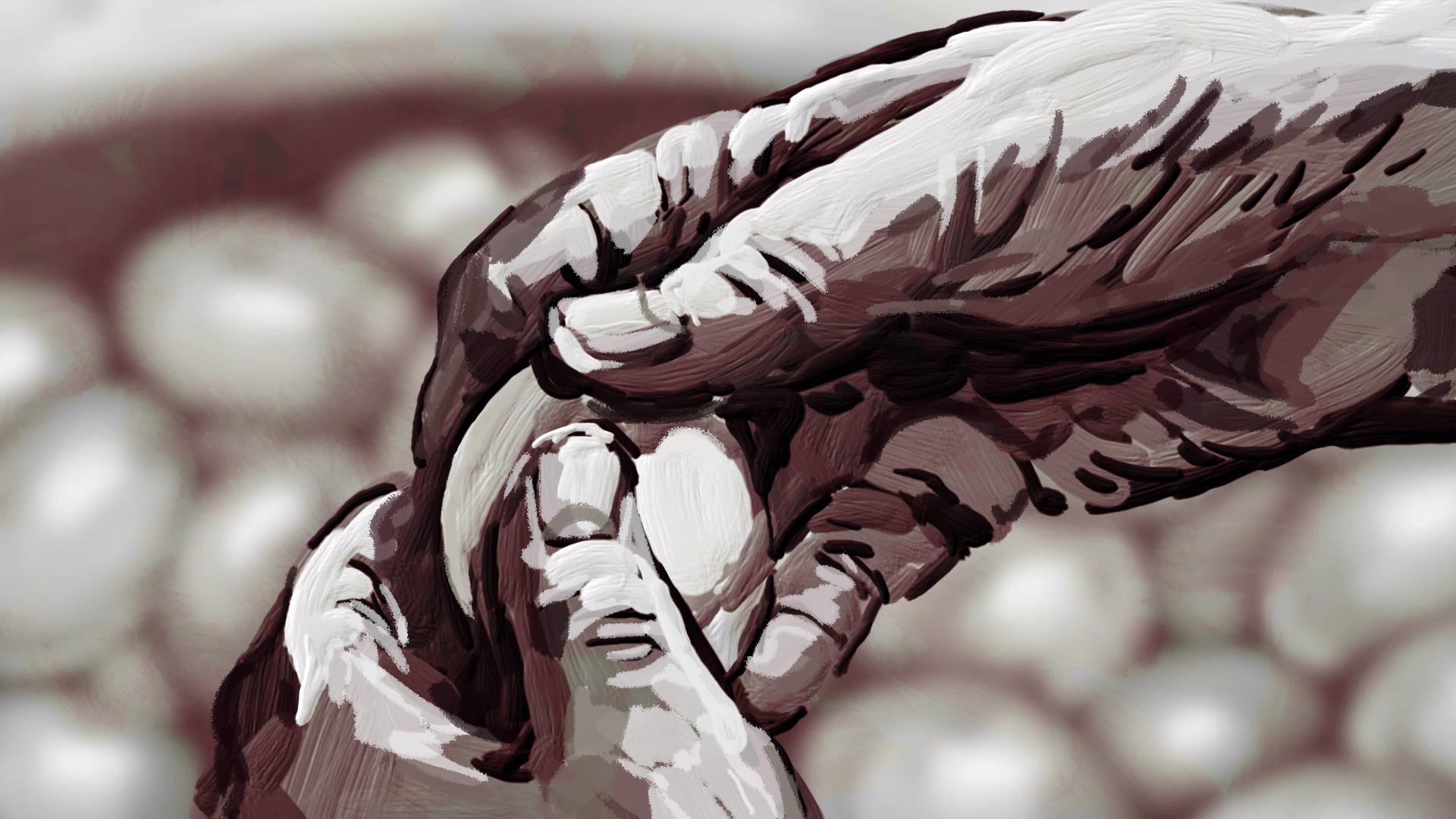 我的阿婆是一顆蛋 | MY GRANDMOTHER IS AN EGG
Wu-Ching Chang, 2021, [country], 8 minutes

My grandmother was a T'ung-yang-his, a young girl sold to another family to be raised as a daughter-in-law for an arranged marriage. This trapped her in domestic servitude. Individual testimony reflects societal misogyny. Eggs are fragile but at the same time tough. My grandmother is an egg.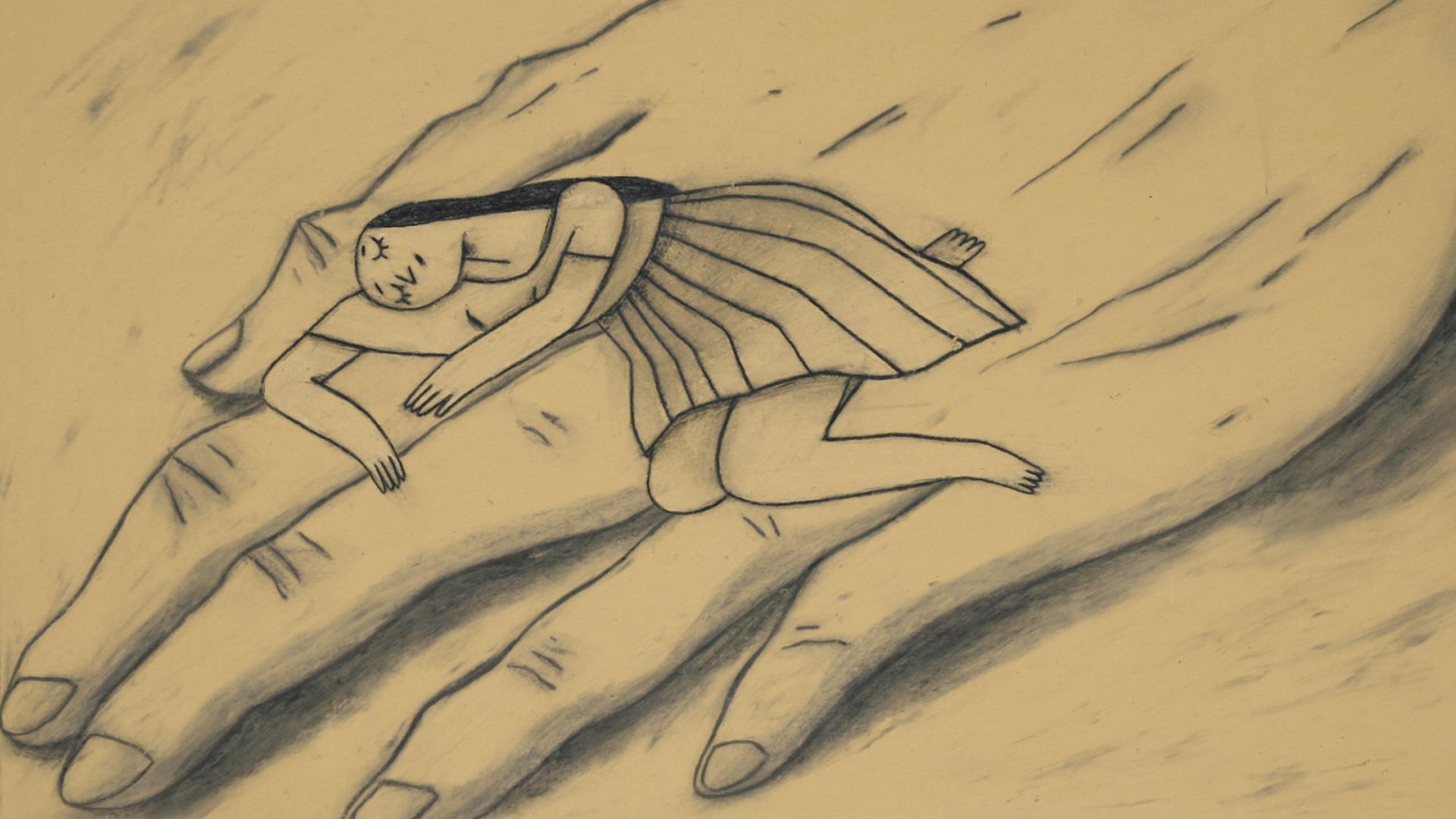 CE QUI RÉSONNE DANS LE SILENCE / WHAT RESONATES IN SILENCE
Marine Blin, 2020, [country], 8 minutes

Hiding death doesn't make it disappear. A young girl suffers from the adults' silence and feels deprived of her right to mourn. When she grows up, she becomes an embalmer and prepares bodies for their funerals. Here, she inscribes the tender gestures that bind her to the dead.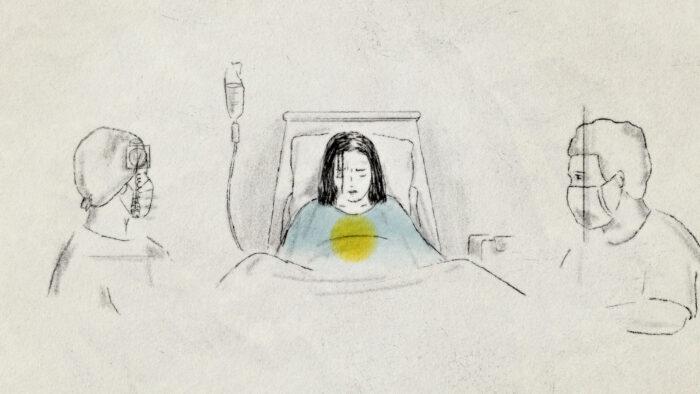 THE STORM
Monica Kidd, 2021, [country], 4 minutes

A doctor as well as a filmmaker, Monica Kidd finds signs of hope in the maternity ward while the pandemic plagues the world with uncertainty. The film uses minimalist images to reflect on what it means to bring a baby into a world gripped by a public health crisis.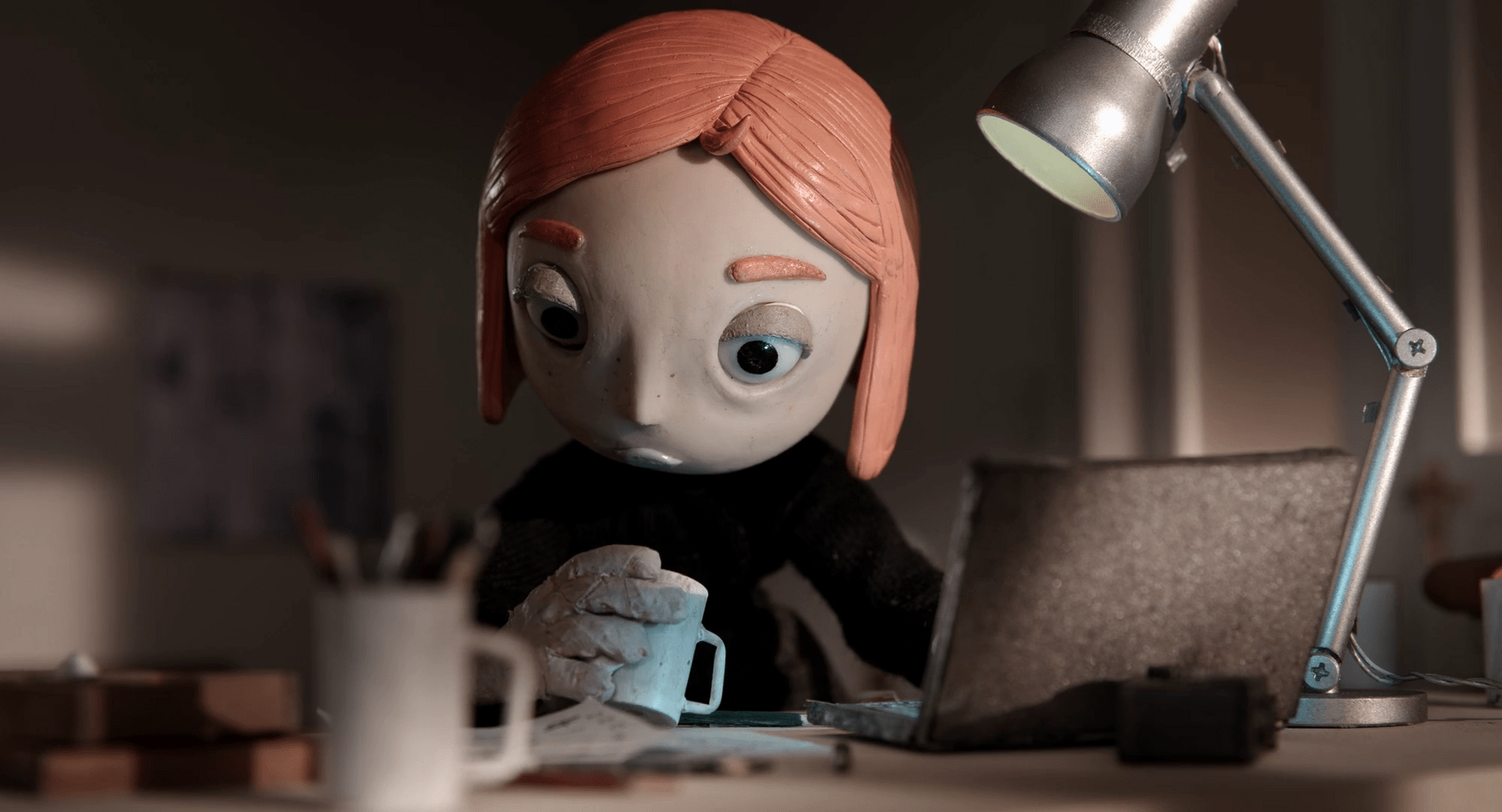 TICK
Fabienne Priess & Levin Tamoj, 2019, [country], 5 minutes

Before burn-out has burned out it is a flame. And Jane is on fire. She is a very disciplined and ambitious young woman. When her fire starts to consume her, she does not realize how she is losing sight of everything around her.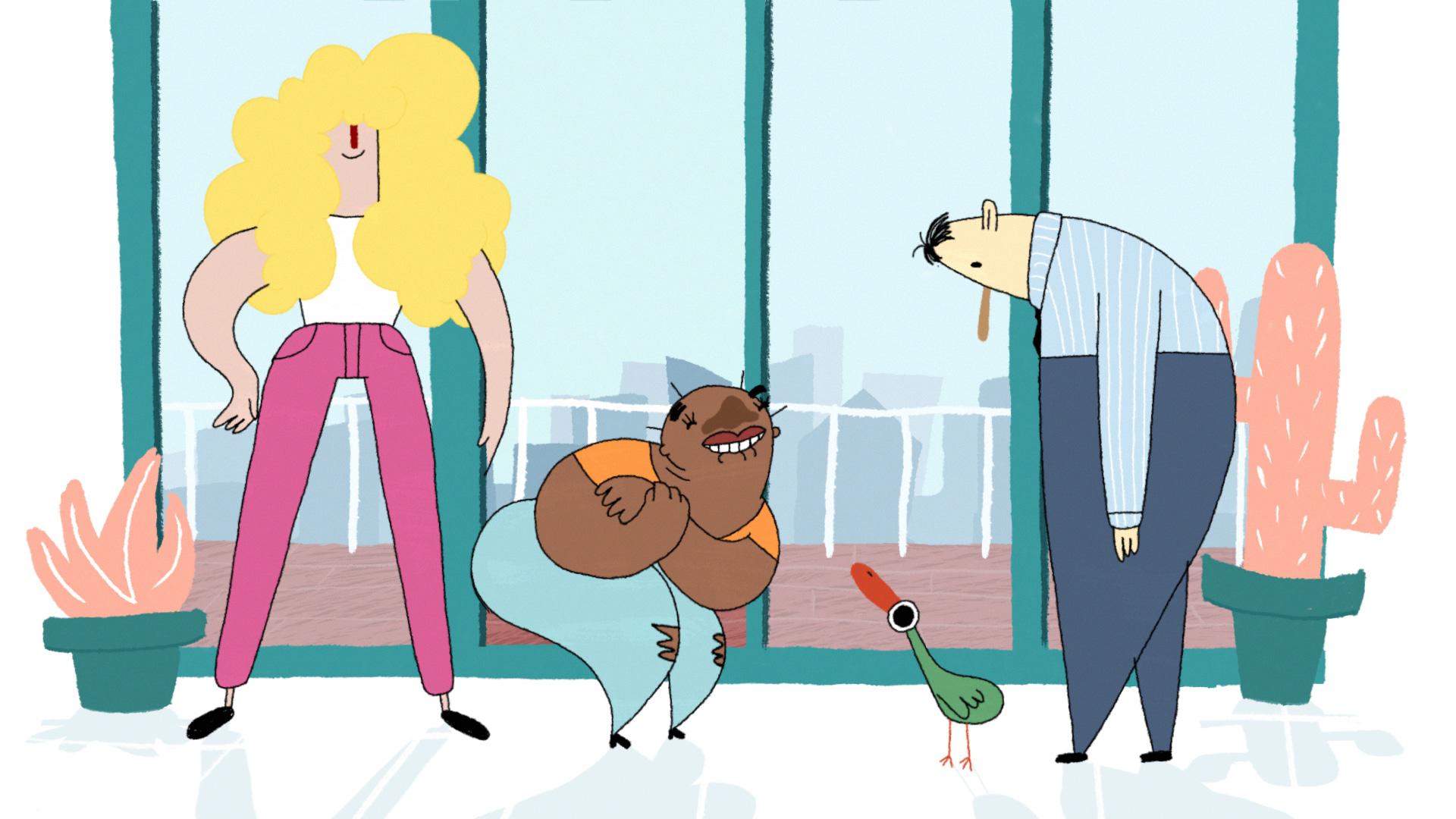 LOS PATOS / THE DUCKS
Ángela A. Chavarría, 2021, [country], 7 minutes

Mari is excited to start her first day at work in an international sales department. However, when a duck suddenly appears on the office balcony, it threatens to derail her day. Not everything will turn out as expected.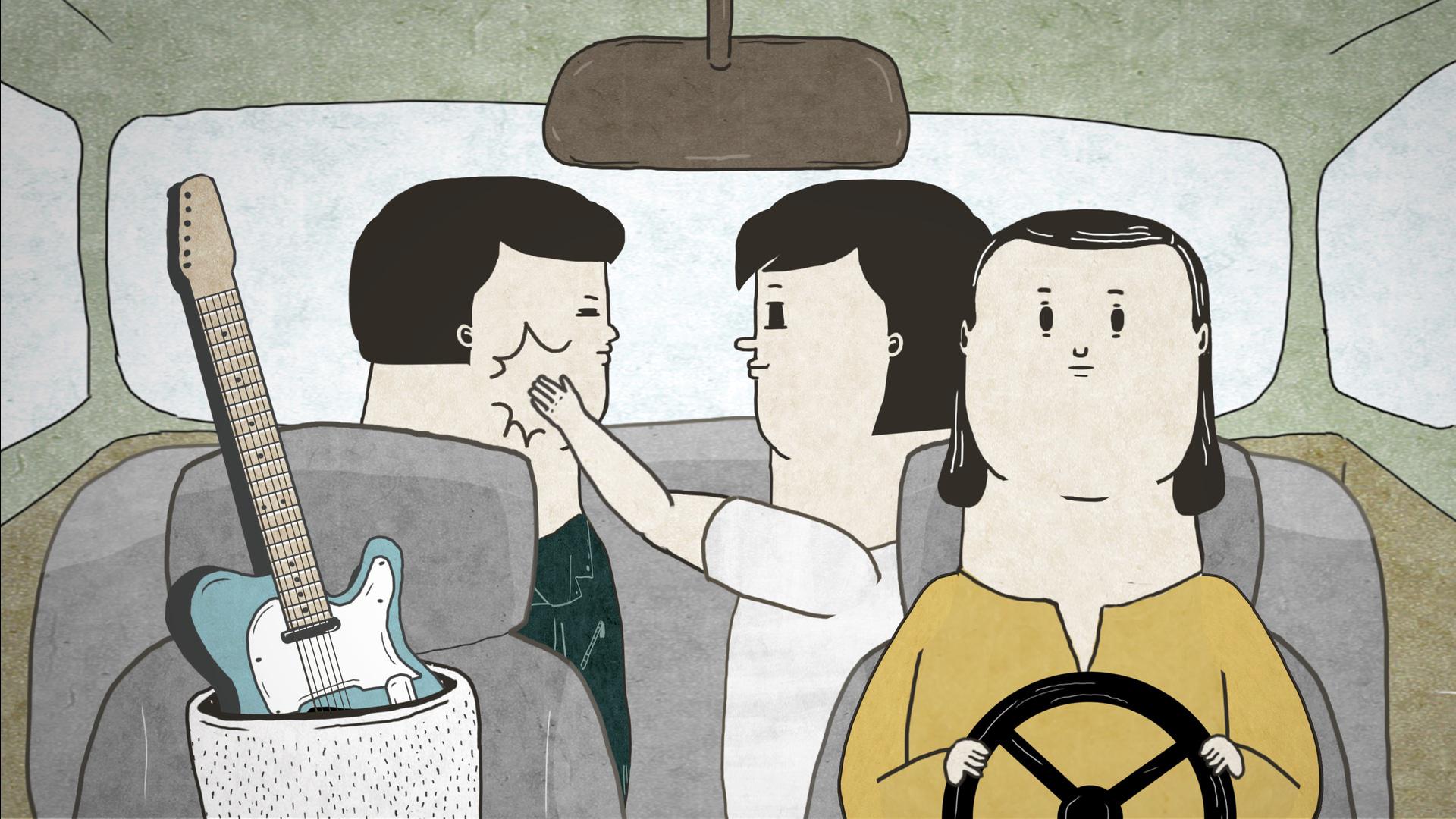 버킷 / A GUITAR IN THE BUCKET
Boyoung Kim, 2021, [country], 15 minutes

In a world where everything you need can be rented from huge vending machines and all human interaction has been commodified, a young woman wants to be a guitarist, even if everyone else has other plans for her. A lyrical film about pursuing your passion.