The presenter has activated the presenter mode. Would you like to follow?
Follow presenter
You are following the presenter.
Stop following presenter
COMPETITION 4



70 min + Q&A
Online: Fri. 11.3., 19:00
online available for 48 hours
Cinema: Fr. 11.3., 19:00 (Historischer Saal)
Q&A moderated by Lisa Heuschober
with Anna Budanova (DEUX SŒURS/TWO SISTERS), Héloïse Ferlay (LES FILLES DU VENT / THE GIRLS OF THE WIND)
and Shin-Yen Huang (LA CONFITURE DE PAPILLONS / BUTTERFLY JAM)
Sat. 12.3., 18:00 (Pleskow Saal)

Competition 4 reveals a series of dysfunctional families, portrayed by a diverse cross-section of filmmakers, each with their own artistic vocabulary to animate the family unit. We see grief, malice, love, indifference, and the inability to speak and be heard, yet remaining tethered to one another anyway. This accentuates the blurry line between the real and the imaginary, as memory undergoes a metamorphosis through time.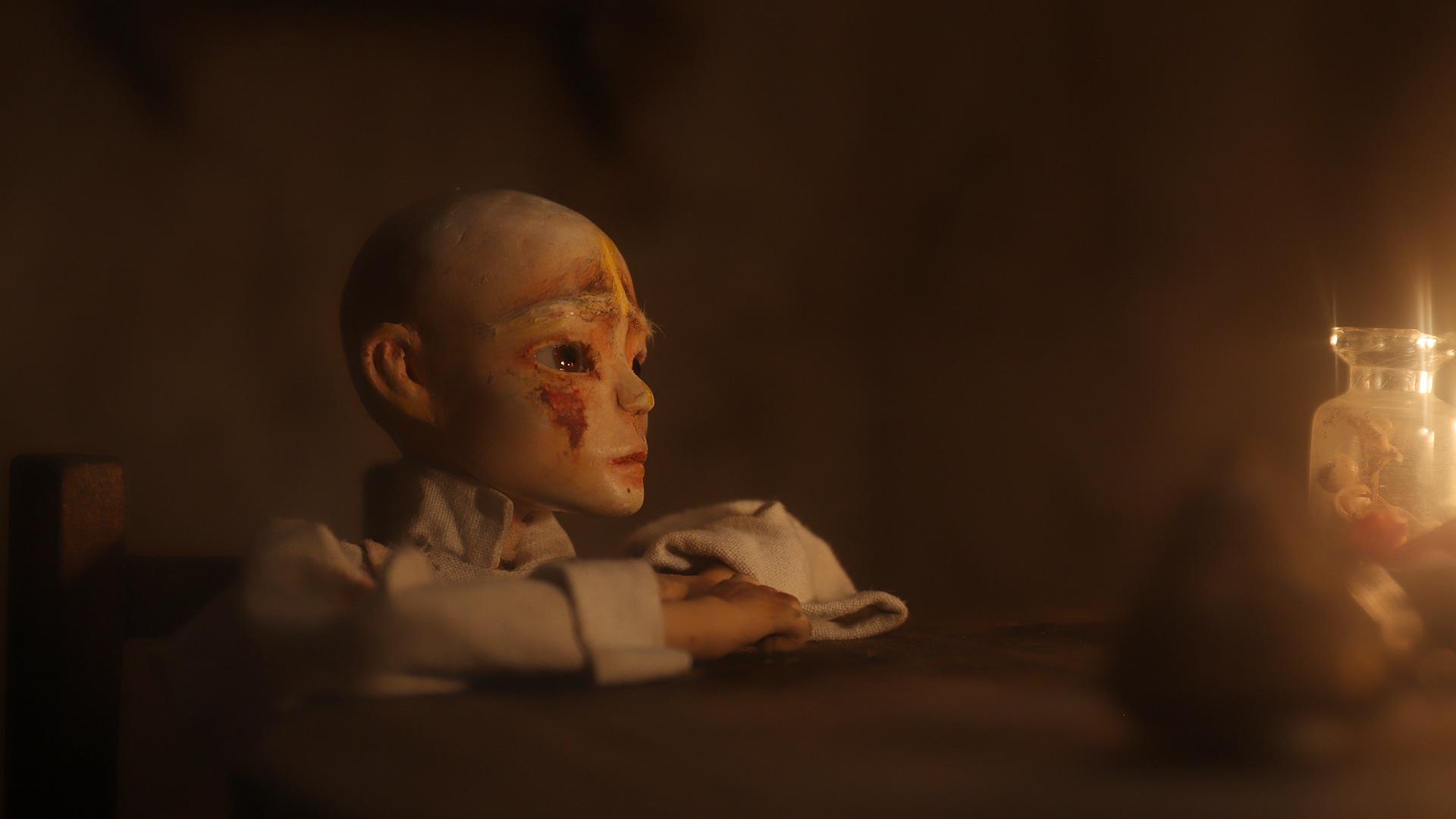 BLINK IN THE DESERT
Shinobu Soejima, 2021, [country], 11 minutes

Shinobu Soejima transports audiences to another dimension, in equal parts ethereal and unreal. A young hermit finds a winged insect and crushes it out of disgust, only to become haunted by the shadows of bugs. Malice rises and falls, capricious like a flapping insect.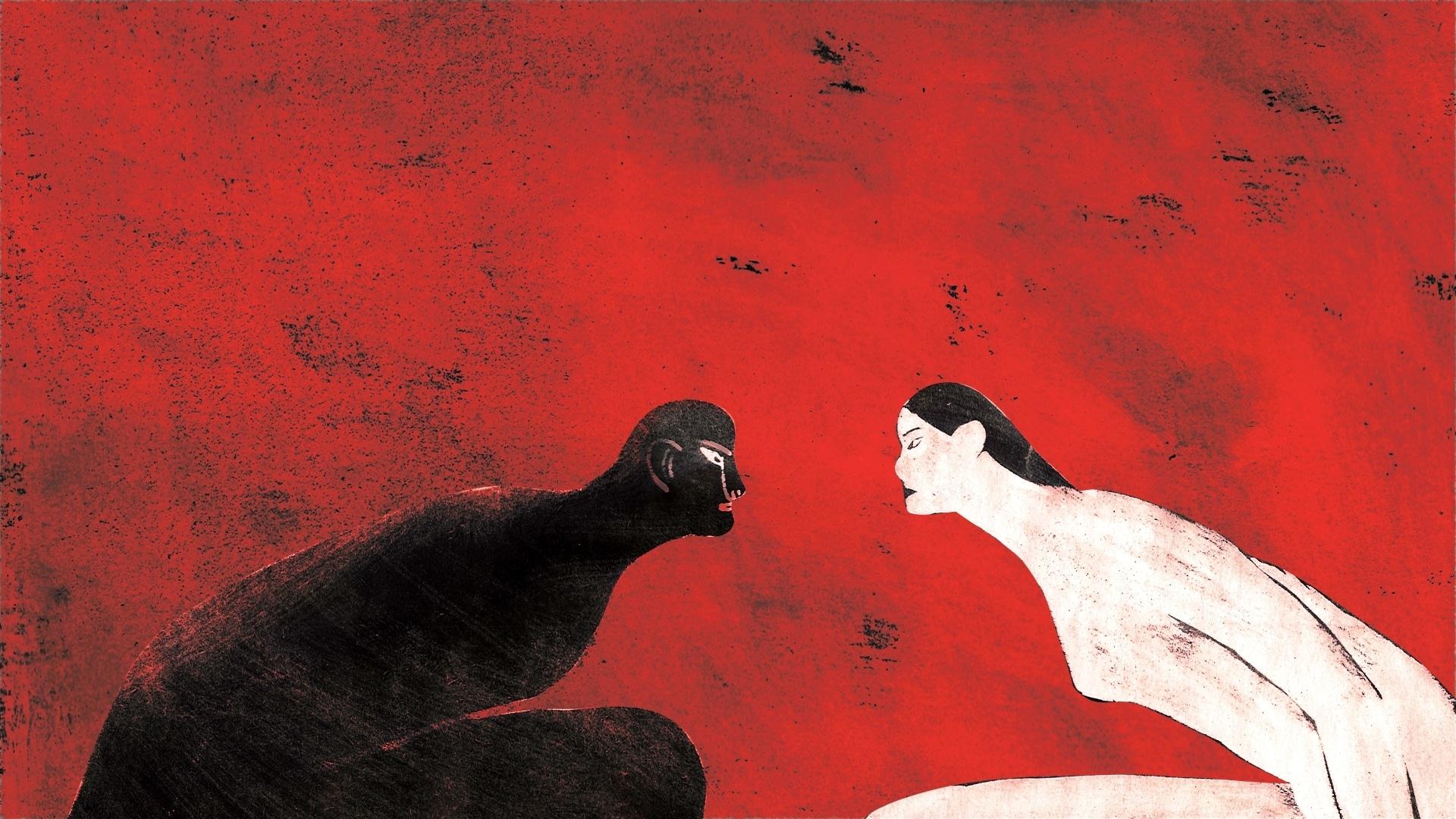 DEUX SŒURS / TWO SISTERS
Anna Budanova, 2021, [country], 14 minutes

A parable inspired by a form of Japanese dance theatre: butō (the dance of darkness). Twin sisters live on the edge of a hostile forest. They hesitate before entering, afraid of what they might find. Little do they know the danger will come from elsewhere.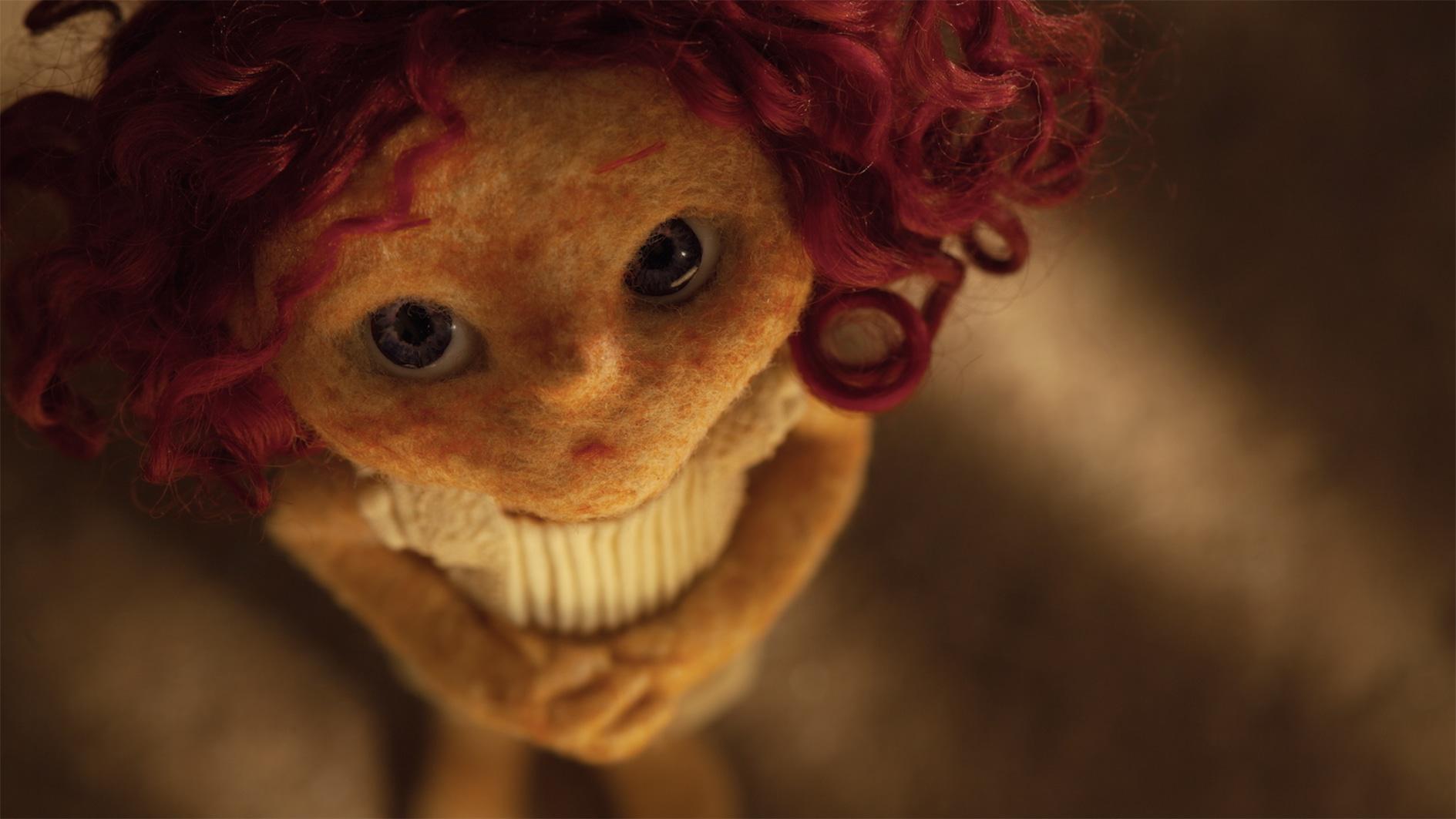 LES FILLES DU VENT / THE GIRLS OF THE WIND
Héloïse Ferlay, 2021, [country], 3 minutes

Searching for independence, a young girl receives an unexpected visit from the Daughters of Wind. They give her hope and momentum to grow. A new day is dawning.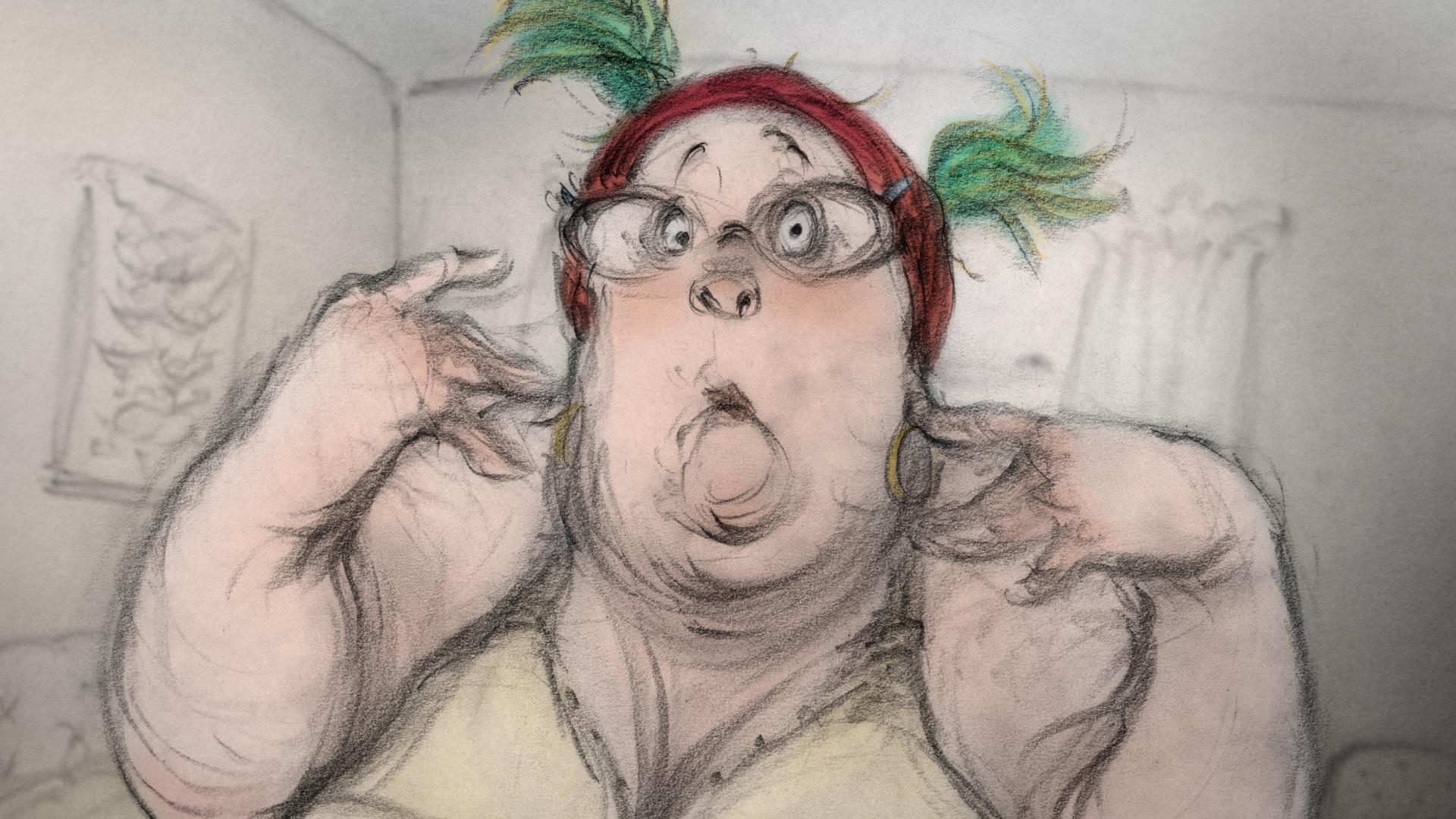 AFFAIRS OF THE ART
Joanna Quinn, 2021, [country], 16 minutes

A family of eccentric obsessives each have their own passion: 59-year-old factory worker Beryl is totally obsessed with drawing, her son Colin is a technical geek, and her sister Beverly is a fanatically narcissistic taxidermist. Obsession is in the family's DNA.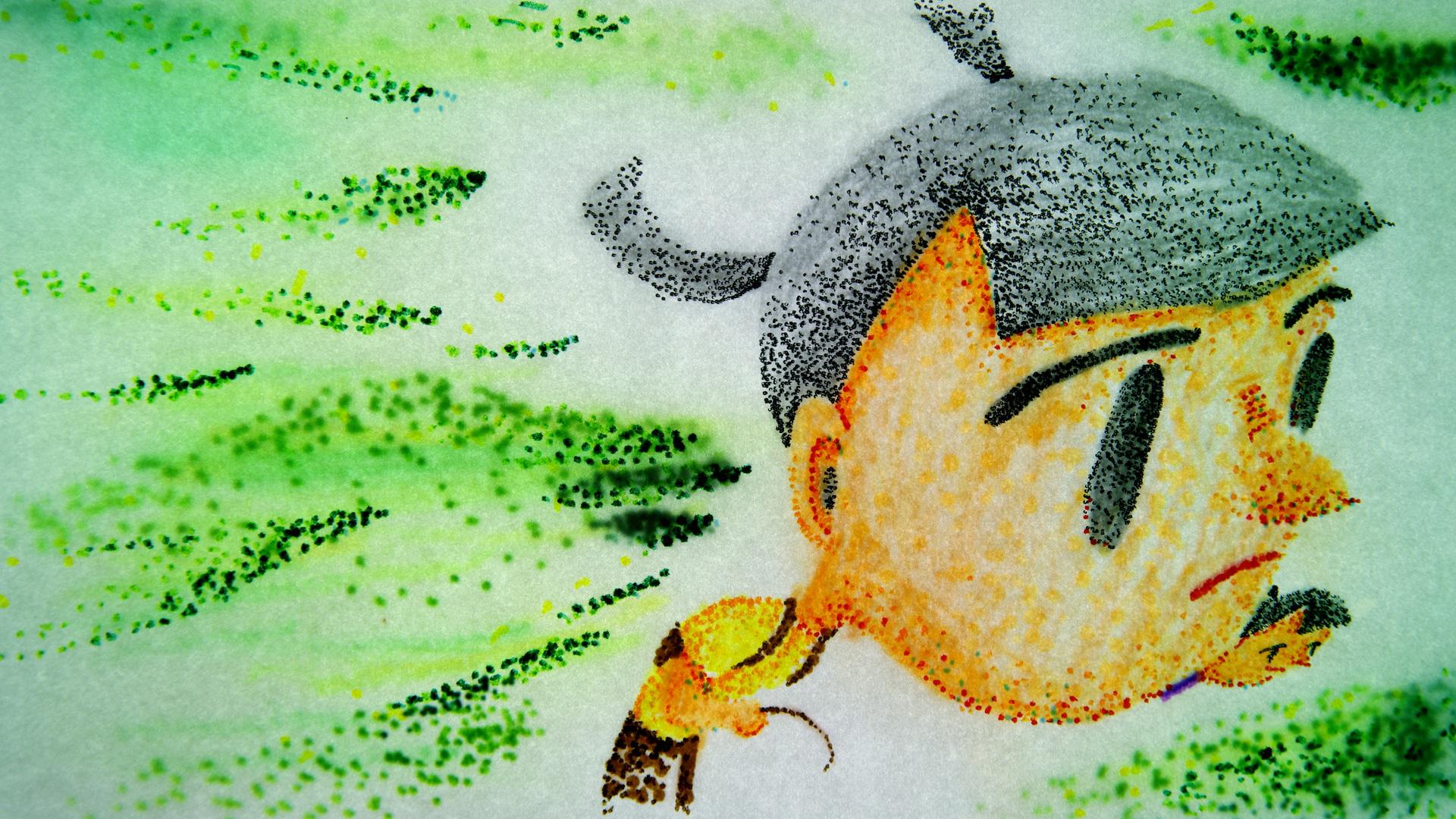 HONEKAMI / A BITE OF BONE
Honami Yano, 2021, [country], 10 minutes

Honami Yano reflects on the death of her father through pointillism, presenting memory as a series of interconnected dots. In Japan, after someone is cremated, certain bones survive the blaze and Honekami refers to biting the bone to make the deceased a part of oneself.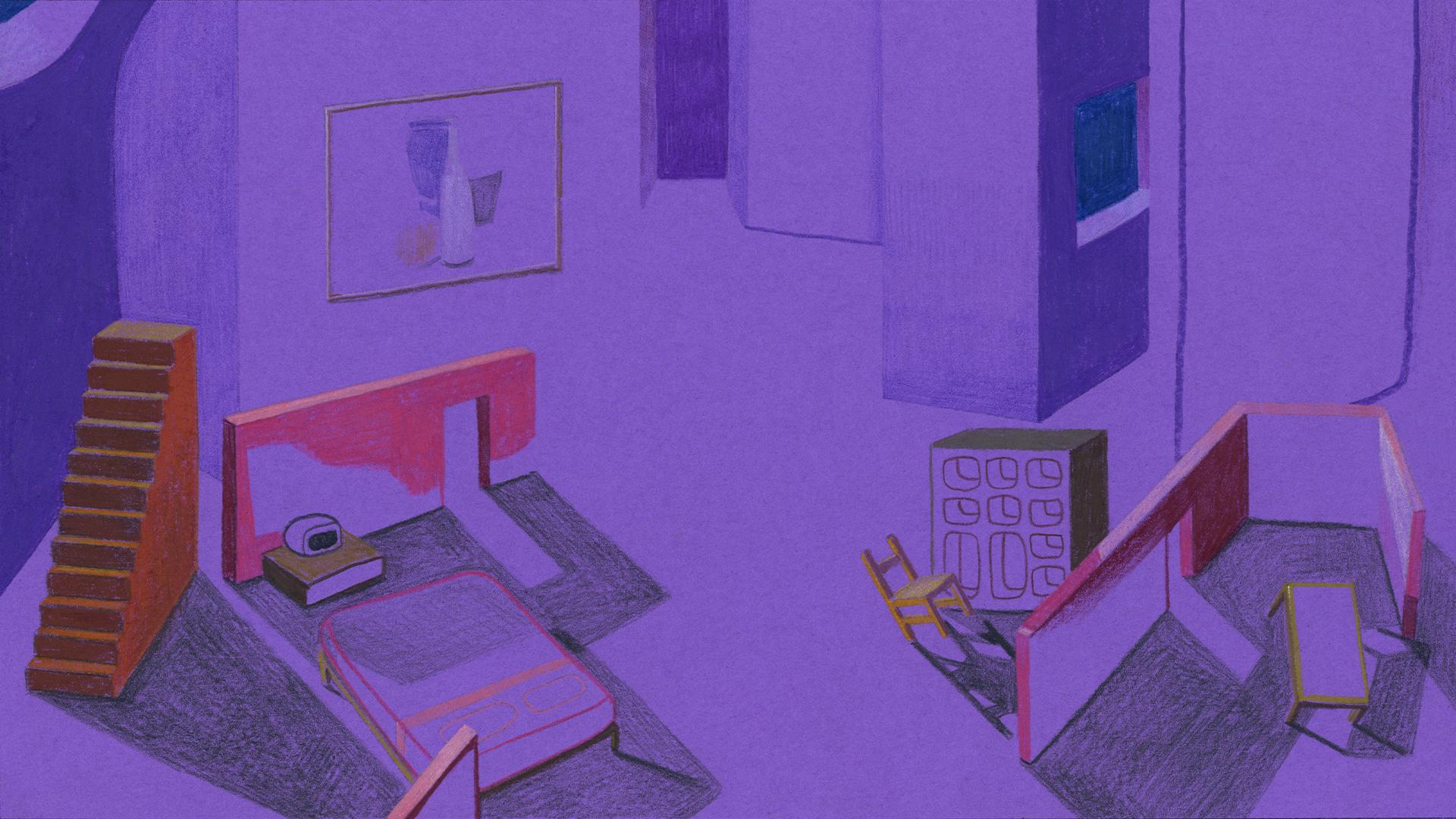 LA CONFITURE DE PAPILLONS / BUTTERFLY JAM
Shih-Yen Huang, 2021, [country], 6 minutes

A young woman describes her father and his many pets that he never managed to take care of. Animals die, and are promptly replaced, as the father seems indifferent or unable to address the fact that his family is falling apart.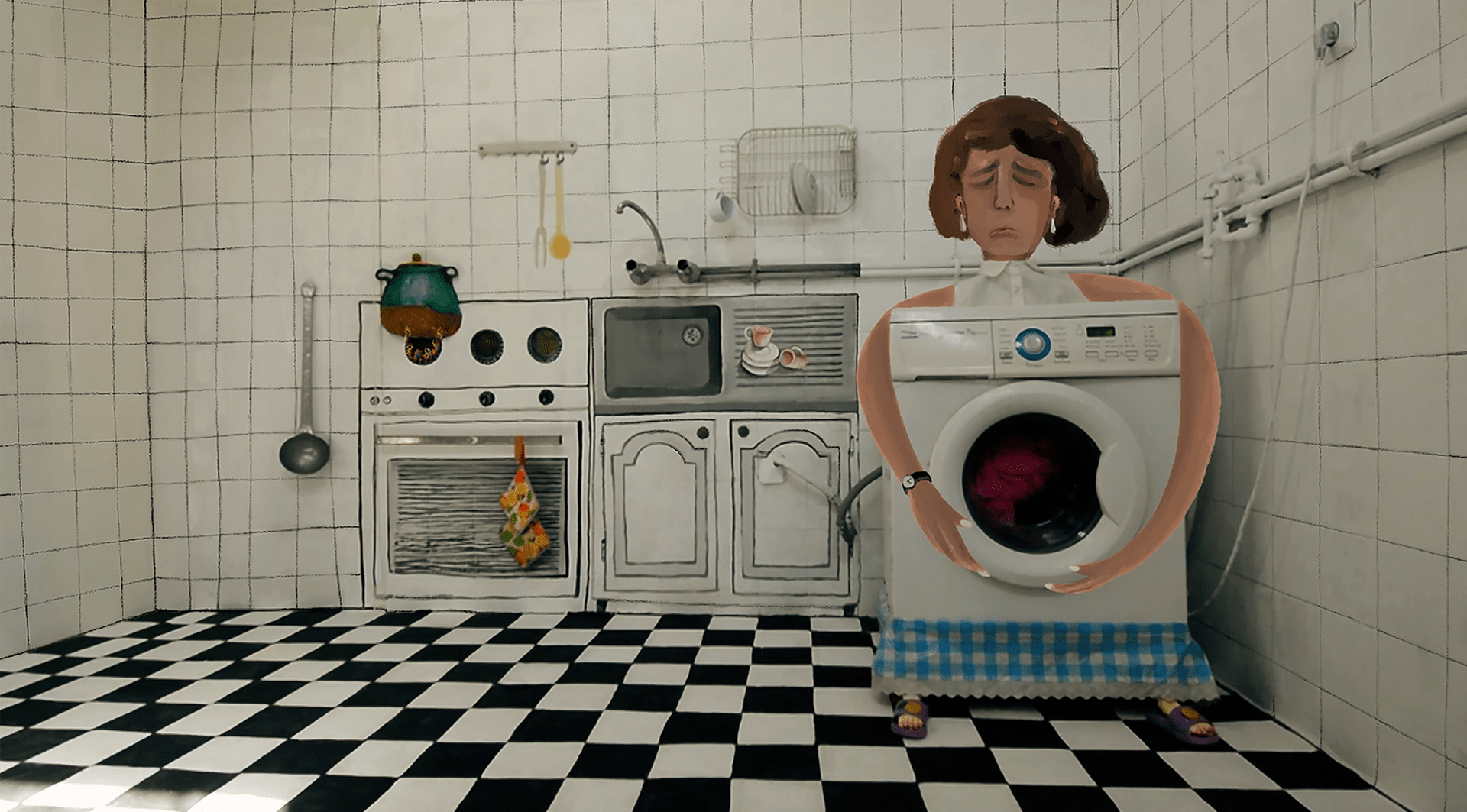 DIVARE CHAHAROM / THE FOURTH WALL
Mahboobeh Kalaee, 2021, [country], 10 minutes
Content warning: May effect viewers with photosensitive epilepsy

Taking its name from the imaginary wall between actors and audience, the film shows a dysfunctional family whose members also seem separated by invisible walls.